Hi everyone, hope you all had a great and productive week! This week Rand talks about another interesting topic in his WhiteBoard Friday video.
Making changes to your brand is a huge step, and while it's sometimes the best path forward, it isn't one to be taken lightly. In the video below, Rand offers some guidance to marketers who are wondering whether a rebrand/redirect is right for them, and also those who are considering consolidating multiple sites under a single brand.
Should I Rebrand and Redirect My Site? Should I Consolidate Multiple Sites/Brands?
New Study: Universal Search Integrations 2015
Universal Search, is the umbrella term for all media and snippets that Google displays in addition to the organic SERPs on results pages. These include Videos, images, news, etc. According to SearchMetrics recent study, Universal search is showing more of Google's own products (Google PLAs, YouTube videos and Google Maps) and are becoming more prominent. What do you think about that?
Here are the results of SearchMetrics findings.
click on image for larger version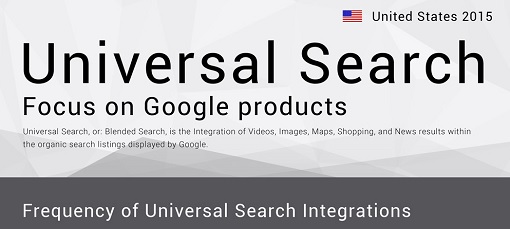 WordPress – Industry of Millions, Built on One Platform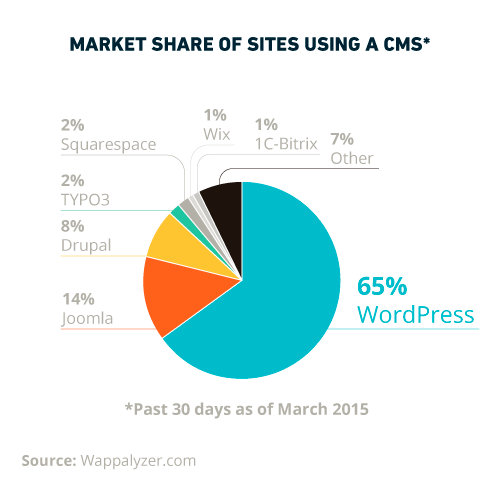 There are so many ways to work with WordPress. What does the WordPress economy look like? Just how large is the WordPress job market, and where is it the most prominent? These questions are all answered from a study recently performed by WPEngine.com. Using online job listings on Indeed.com for WordPress-centric positions in the U.S., they analyzed which jobs are most in demand, which states and cities are hubs of professional interest in WordPress, and which salaries are the most common. Are you providing or thinking of providing WordPress services? This study could be handy, and at the very least, quite interesting.
And as usual, in no particular order:
Content Creation & Marketing/SEO and Search
The #1 Reason Why Most Content Stinks And What You Can Do About It
Social Media/Small Business Bites
More from around the web …
That's it! Enjoy, have a great weekend!