While performing a simple online search one often comes across websites that claim to provide PowerPoint templates, only to find out that the available templates are not only paid but quite overpriced. While there are some very good premium websites like SlideModel which offer high-quality premium templates, however, the same can arguably be not said for a lot of other websites. Then there is also the issue of affordability for many users who are neither willing nor able to spend on buying presentation templates. Furthermore, the default presentation backgrounds available at Microsoft's templates gallery are too common and many a times fall short of providing adequate customization features.
If you are looking for good quality PowerPoint templates but don't want to spare a single dime, then below is our compilation of some of the best websites and resources for free PowerPoint templates.
FPPT.com
Among the websites which offer free PowerPoint templates FPPT is one of the oldest. This website has a mammoth collection of more than 7000 free PowerPoint templates & themes ranging from general purpose templates to presentation templates designed for dozens of categories like business, education, technology, medicine, law, travel, tourism, etc.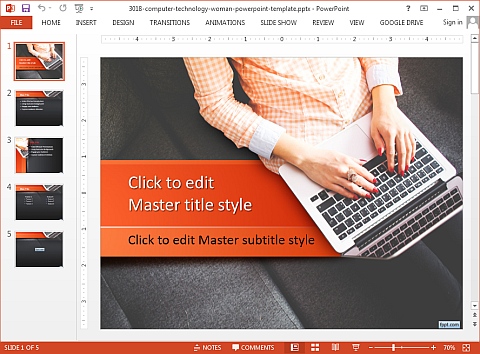 Link to: http://www.free-power-point-templates.com/free-working-on-computer-powerpoint-template/
​​FPPT has an ever increasing collection of free templates and new templates are periodically added to the existing collection. Whether you are a student who needs a template for your school presentation, a teacher who needs some professional PowerPoint backgrounds for a class lecture, a business professional who wants an impressive slide design or anyone looking for generic free PowerPoint designs with eye-catching imagery, FPPT can fulfill your requirements.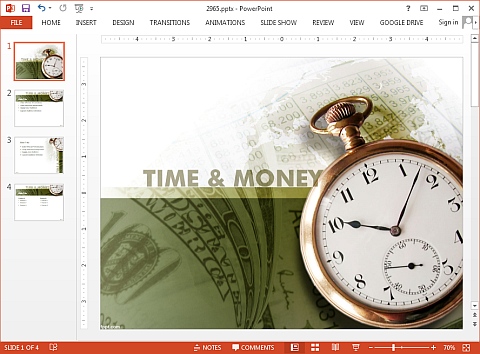 Link to http://www.free-power-point-templates.com/time-money-powerpoint-template-2/
​You can download presentation templates for PowerPoint by browsing through the categories and tags at FPPT or use their search bar to look for free Microsoft PowerPoint templates according to keywords.
Visit: www.free-power-point-templates.com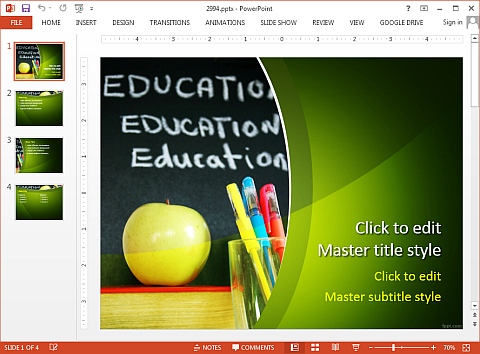 Link to: http://www.free-power-point-templates.com/education-school-powerpoint-template/
​SlideHunter.com
If you are someone who requires PowerPoint slide designs that can help you illustrate famous business models, charts, interpret data in an easy to grasp format and to create custom diagrams, then SlideHunter.com is a very good resource for such free templates.
This website provides more than 3000 free business presentation templates which not only include generic PowerPoint slide designs for business presenters but also free business slides for PowerPoint that can be used for making specific types of business models.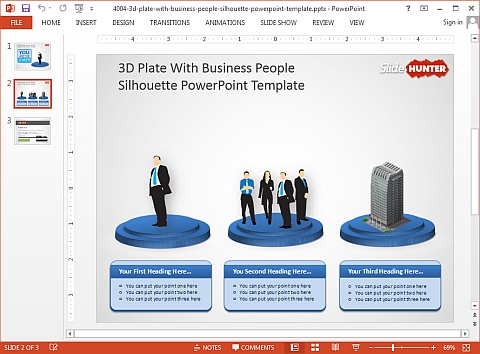 Link to: http://slidehunter.com
​Whether you need to create a product lifecycle, marketing mix diagram, a SWOT analysis, Boston Matrix, a 3D chart representing your business data, funnel diagram or other type of professional model, SlideHunter has a variety of templates that you can edit for making such business diagrams and illustrations.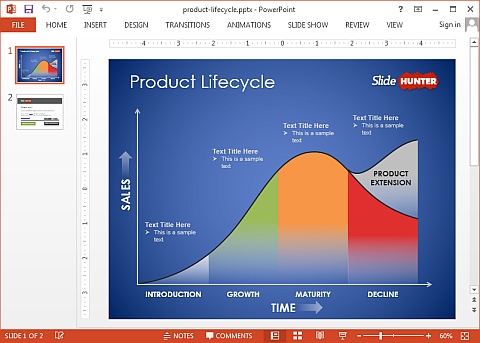 Link to: http://slidehunter.com/powerpoint-templates/product-lifecycle-powerpoint-template/
​Slide Hunter's free business PowerPoint templates can be connected to a variety of cross-cutting topics like technology, travel, marketing, sales, project management, etc.
Visit: www.slidehunter.com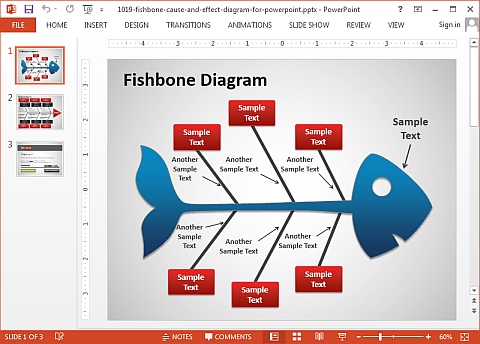 Link to: http://slidehunter.com/powerpoint-templates/fishbone-cause-and-effect-diagram-for-powerpoint/
​PPT Template
Modern PPT template designs have gained much popularity in recent years. These templates have a minimalist look, with the Modern UI outlook that helps create lightweight templates with minimalist designs that helps presenters highlight the main content of the presentation.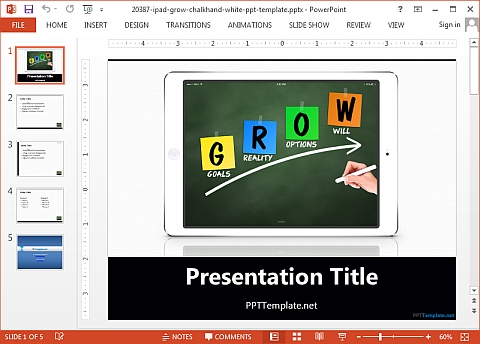 Link to: http://ppttemplate.net/free-ipad-grow-chalkhand-white-ppt-template/
​One thing you might immediately notice about the free PowerPoint Templates at PPT Template is the visual appeal that these templates offer. The slide designs are quite vibrant, glossy and eye-catching.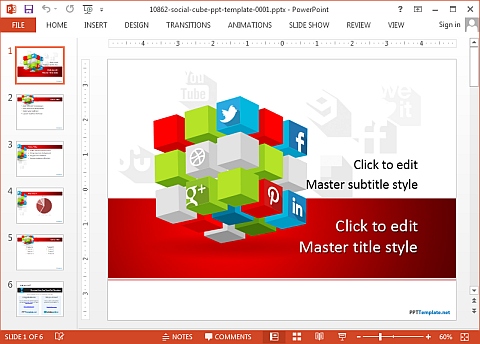 ​ This website is fairly young, however, there are templates related to a variety of topics, as well as many general purpose templates. These PPT backgrounds can help you create compelling presentations due to the novel designs that they offer. But don't take my word for it, visit PPT Template to find the templates you need for your PowerPoint presentations. Free PPT Templates provided by PPT Template.net are compatible with major versions of MS Office (Microsoft PowerPoint 2010, 2007, 2013), but you can also import the slides in Google Slides, Keynote or even in PowerPoint Online.
Visit: www.ppttemplate.net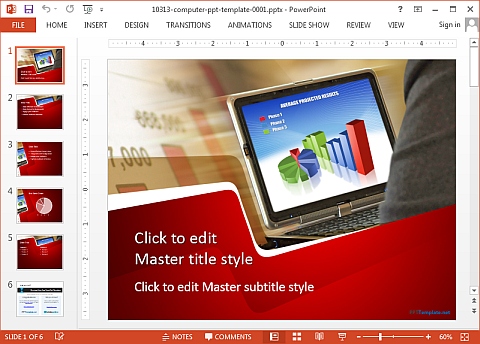 Link to: http://ppttemplate.net
​Free PowerPoint Templates.com
As the name implies, this website is a free source for downloading Microsoft PowerPoint templates. The site is an interesting combination of templates provided by the 'Free PowerPoint Templates' team and from other sources across the web. The website also features reviews and tips related to Microsoft Office Templates and the Office suite.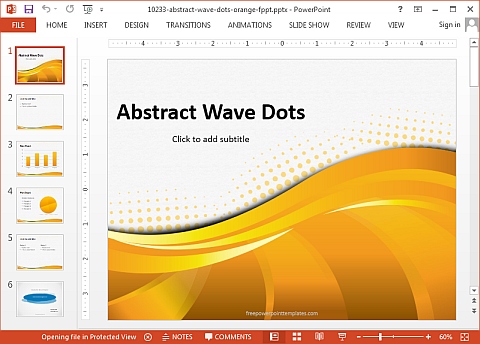 Link to: http://freepowerpointtemplates.com/abstract-orange-dots-powerpoint-template/
​You can find some interesting presentation backgrounds on this website, as well as benefit from their suggested templates in the form of reviews.
Link to: http://freepowerpointtemplates.com/traffic-signs-powerpoint-template/
​This website too is fairly new, however, you will probably find some interesting slide designs that can help you move away from the monotonous default backgrounds available at Office.com. The website presents templates from a variety of topics and a quick search on the website is likely to yield some interesting templates for your next presentation.
Visit: www.freepowerpointtemplates.com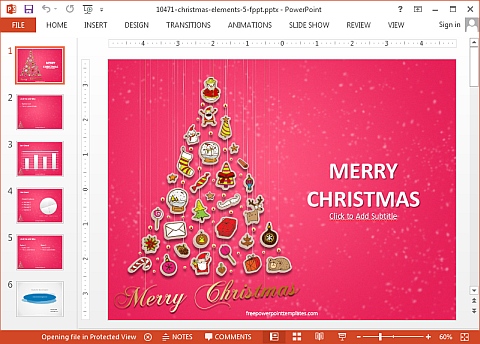 Link to: http://freepowerpointtemplates.com/free-christmas-tree-powerpoint-template/
​SlideOnline
While the primary focus of this post has been to provide our readers with sources for downloading free PowerPoint templates, we thought it would be best to chip in a website that helps do the opposite; i.e. to upload and share PowerPoint presentations online. When talking about the 'best websites for free PowerPoint templates', SlideOnline pretty much fits the bill.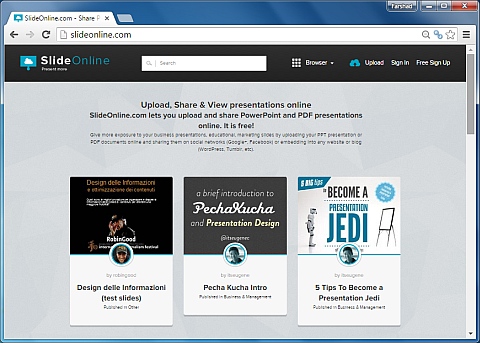 Link to: http://slideonline.com
​This web app offers a platform for uploading PowerPoint and PDF presentations that can then be shared online. You can also choose to keep your content private. The sharing options are quite vast, as you can share your uploaded files via direct link or you can even embed your uploaded files on a website by using the embed code which is automatically generated with each upload.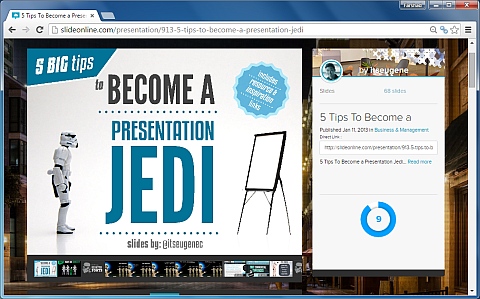 Link to: http://slideonline.com
​Needless to say, you can also use SlideOnline to share PDF files which might not be presentations. Just create a free account and you can begin uploading your PowerPoint and PDF files which will be rendered and made available in shareable format in no time.
Visit: www.slideonline.com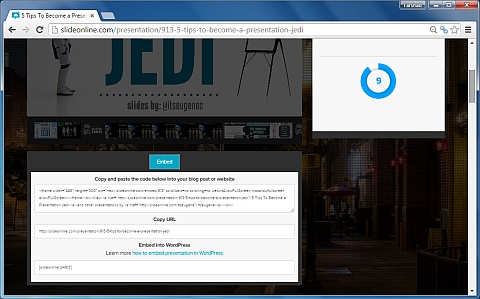 Link to: http://slideonline.com
​While there are a number of other websites which could have perhaps made it to this list, however, our aim was to focus on the ones which are free and come with no strings attached. If you would like to share your thoughts about our list or give your own suggestions for websites that could have been included in this list, feel free to leave a comment below.