Be it the art of making business presentations, marketing demos, instruction manuals, commercial catalogues or presenting medicine and health related information, PowerPoint Templates are more frequently employed than ever before. It's not all too uncommon to receive instructions in the form of PPT files with new software packages or sales presentations with product catalogues disseminated as PowerPoint slides.
Then there is always the conventional use of PowerPoint as a presentation app for professional use, ranging from business presentations, academic slide decks to class lectures delivered by a teacher.
Thousands of High Quality PowerPoint Templates
Slide Model is a fairly young PowerPoint Templates' provider which has grown in a very short period of time. With a growing library of quality PowerPoint Templates with highly customizable content, SlideModel.com is the perfect place to download professional PowerPoint Templates for making business decks, academic presentations and even the most complex diagrams with the aid of editable sample models.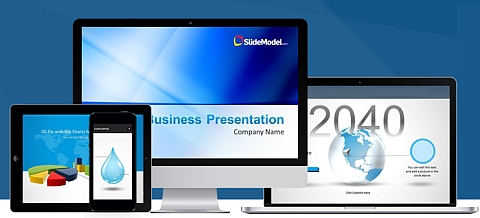 Make The Most Complex Models with Ease Using Editable Diagrams
Whether you need to make an impressive presentation for your boss, need a layout which goes with your topic for a school assignment or need a head start in making a SWOT Analysis, Fishbone diagram, marketing plan, funnel analysis, demand & supply graph or Boston Matrix, Slide Model has presentation templates which can help you create attractive presentations in no time.
There are also innovative layouts like the Dashboard template shown below. Using such layouts can help you save space when presenting multiple data sets and at the same time, also make it easy for your audience to comprehend various bits of data and trends.
Unlike most common templates offered by third-party sources, the presentation templates offered by SlideModel come with layouts which can be edited down to the most minute detail. The editable objects within SlideModel's templates can be dragged and dropped to rearrange and resize slide elements, which ensures that you can customize sample diagrams according to need.
​Business PowerPoint Templates with a Touch of Elegance
One area where Slide Model scores big time is the provision of Business PowerPoint Templates. Ranging from templates which enable you to build complete company profiles to designs like the Simple Business PowerPoint Template, the collection of presentation templates for making business decks is quite impressive.
The sample slides alone work as a blue print that can help adequately design a business proposal, marketing plan, sales presentation, quarterly performance report and a range of slides.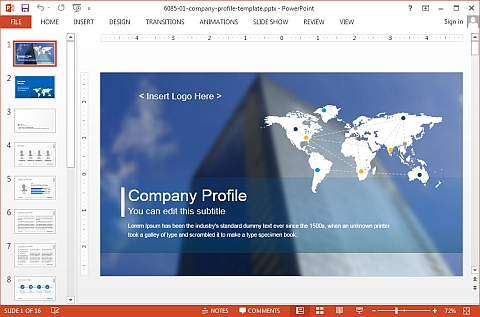 ​Other than the content rich business presentation templates there are also simple, yet eye-catching designs that can help you making a clean looking presentation with adequate use of white space. Moreover, you can customize the colors of the default layouts from within PowerPoint and insert company logos, pictures of team members, charts, tables, diagrams and more.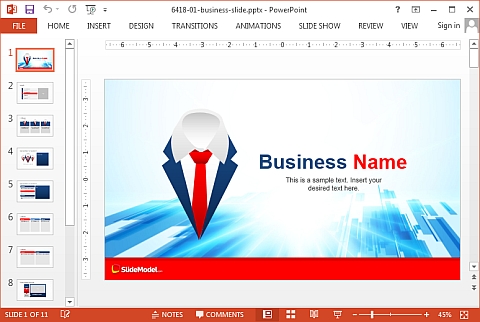 Exclusive Sales & Marketing PowerPoint Templates
Sales and Marketing PowerPoint Templates are handy for a number of reasons. They can not only help create marketing diagrams and presentations but also enable you to create quick sales catalogues and slide decks for customers to go through. The sales and marketing presentation templates offered by Slide Model deals with a variety of layouts, ranging from editable diagrams related to famous marketing concepts to generic layouts for creating text-heavy slides.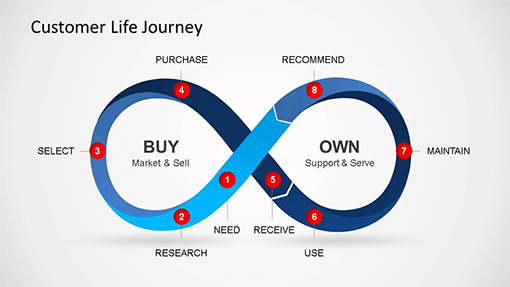 You can present your presentations using visually appealing slide layouts for models such as a customer life journey diagram, product lifecycle, funnel diagram, Boston Matrix PowerPoint templates, SWOT Analysis slides, etc. You can use the professionally crafted layouts to effectively present your marketing mix, sales strategy, business plan, social media marketing projections and any other type of marketing and sales related content with the aid of relevant templates from Slide Model.
For examples related to how you can use these marketing templates effectively, see these tips about how to make a content marketing plan using PowerPoint templates.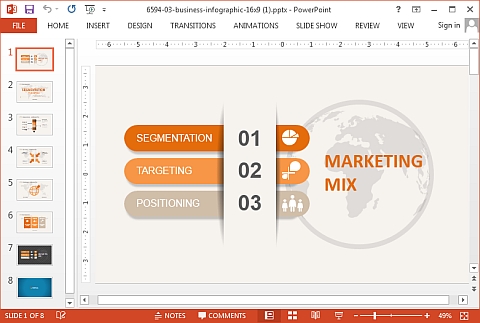 PowerPoint Maps, Word Clouds, Cartoon Characters & Clipart
At Slide Model there are also templates with cartoon characters, editable maps for countries and continents, customizable clipart images and word cloud templates. The map templates in particular are quite impressive, as they present maps with editable regions such as states and provinces which can be separated from the master map using drag and drop. This means that you not only get a complete map for your selected country, continent or region but you can also customize the sub-maps within the master map to highlight important areas.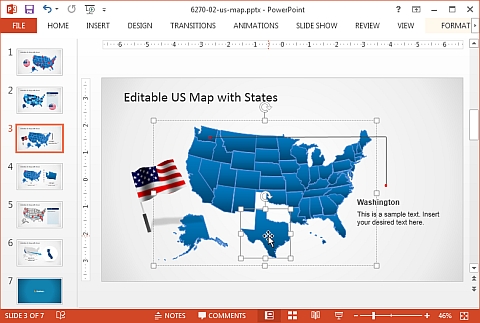 ​Similarly, there are templates with cartoon characters which can help elaborate essential points using characters depicted within slides. You can also copy to make use of the clipart in each template by using it across your slide decks.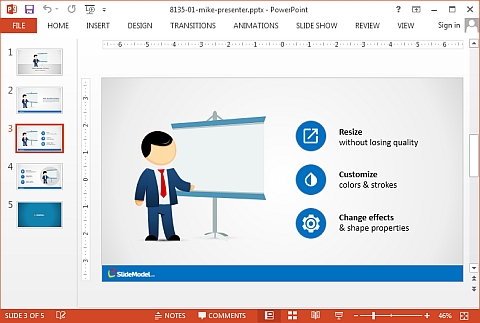 ​Another interesting collection of templates at Slide Model includes the word cloud presentation templates. These templates provide slides with word clouds, spelling out one major keyword which is highlighted, like the Social Media Slide Picture for Presentations shown below.
​PowerPoint, Keynote, OpenOffice & Google Slides Compatibility
Many PowerPoint Templates are expected to work flawlessly across various other platforms that can run PowerPoint files, however, that is often not the case. Presentation templates at Slide Model come with robust cross-platform compatibility, making them suitable for use across not only PC and Mac versions of Microsoft PowerPoint but also Keynote, OpenOffice and Google Slides. As these are premium templates, the quality of layouts is not degraded when they are used with another platform, hence allowing you to maintain cross-platform utility for your templates.
The image above shows slides imported to Google Slides from a Slide Model PowerPoint Template.
Exclusive Discount for iBlogzone Readers
Slide Model has various plans and packages for their premium templates. You can get access to download presentation templates with an annual plan as low as $99.90. As the templates' collection at Slide Model is ever increasing, users with this unlimited package can not only benefit from the existing collection of presentation templates but also from future templates that are added on a periodic basis.
As mentioned earlier, SlideModel.com is not restricted to templates related to business, sales and marketing and you can probably find a suitable PowerPoint Template for any topic imaginable. Slide Model is providing an exclusive 15% discount for iBlogzone readers. You can avail this discount by using the coupon code SM15 when subscribing to any Slide Model plan.
Visit: http://slidemodel.com/