While logging in one of my other sites today, I noticed that there was an update for the popular WordPress SEO plugin, All-In-One SEO Pack (AIO). If you have read my best SEO plugins posts, you will notice that it is one of the SEO plugins that I highly recommend, next only to Yoast. One of the reasons that Yoast stands out is because of other features that it has that AIO did not have (until now).
While this is so, I found the use of AIO more user friendly and is definitely one of those plugins that I will continue on recommending, specially now with the most recent update. And if you are wondering, NO its not just bug fixes that have been addressed. The new features they have added on this "free" plugin is nothing short of amazing.
Let's take a look at the new features of Version 2.0 includes the following:
New Updated UI
New Module System, Feature Manager
New Performance Module
New options for controlling title rewrites
Advanced settings for controlling titles on custom post types
Option to show hidden custom meta fields
Quick edit SEO options from the Edit All Posts/All Pages screens.
Uses WordPress admin pointer feature.
Added preview snippet
Added noindex, nofollow to All in One metabox options
Added webmaster verification options for Google, Bing, and Pinterest
Added optional admin bar menu
Added initial Slovakian translation
Updated POT for translators
Bugfixes
With that said, the first thing you will notice once you update (for those who already have it), is that it no longer sits under the "settings" menu of your WordPress dashboard. It now shows on its own and the user interface (UI) is now cooler. This was due for quite a long time as their outdated UI really sucked. Problem solved.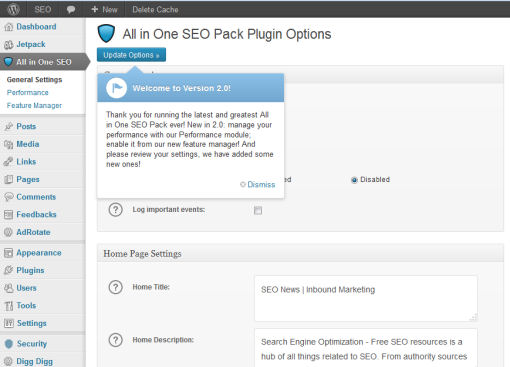 All-In-One SEO Plugin Best Additions
At least in my opinion 🙂
UI aside, the help section is now way better and you can easily see it by clicking on the "?" right beside each element.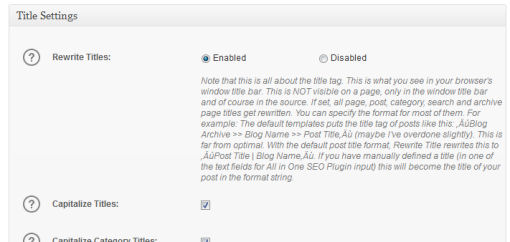 Webmaster and Pinterest Verification
Yep! You can now get your websites verified on Google, Bing and Pinterest without having to worry about uploading meta tags, or any of those complicated technical crap. Just enter the code provided to you by each of them and you are good to go. You do know that it is highly recommended to get your site verified on Google Webmaster Tools and Bings webmaster tools, right. Also, if you are using Pinterest, getting your website verified carries the "verified" symbol on your Pinterest profile, which helps your credibility.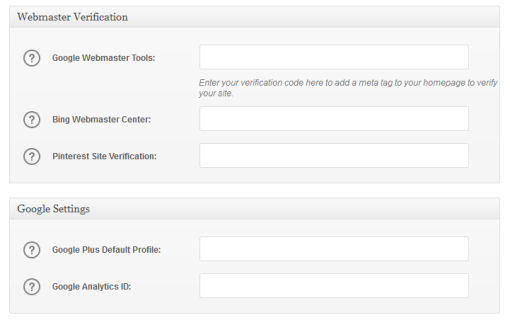 AIO Preview Snippet
Absolutely great. This feature was one of the reasons I loved Yoast, and guess what, AIO now has it too. Great addition.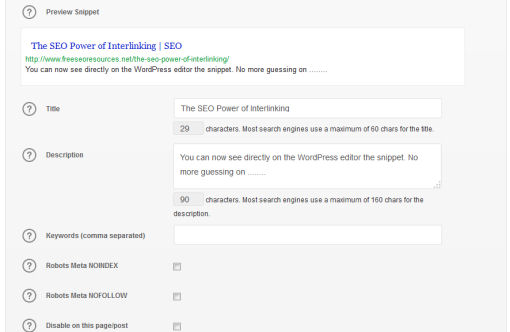 New Module for Performance and Feature Manager
This addition is also pretty great. While it is a bit technical, one of the things (errors) that sometimes you may encounter on WordPress is memory limits. When your current settings is exceeded, things may start to behave weird. Here, you can simply increase it without having to do to the core files. Something that was scary before is now made simple. And there are more.. XML sitemap generator is coming soon too!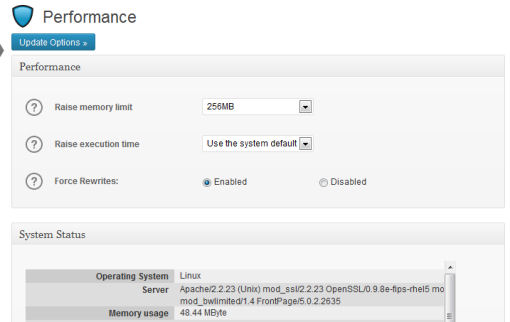 And, heck.. I love it all. Totally awesome and a job well done by those fine folks over at http://semperfiwebdesign.com. You can download the All-In-One SEO Pack, or simply update your current version.
What do you think about the new additions? Love it, hate it? Don't about you but this one stays on my list of favorite plugins for sure.