Hi everyone, hope you all had a great and productive week! Depending on which niche or industry you are in, the more focused the keywords you are targeting for should be. Despite the search engines evolving rapidly, there's a whole host of other areas you might look into: interest-based keywords, is an example. In Rand's Whiteboard Friday video, he shows you how to find them.
In the video below, Rand starts by saying – "this week we're chatting about keyword targeting and specifically some of the challenges that happen when your keyword targeting list is rather small or hyper competitive and you need to broaden out. One of the great ways you can do that is actually by hacking the interests of the people who are performing those searches, or might perform those searches in the future, or might never perform those searches, but are actually interested in the product or service that you have to offer."
Hacking Keyword Targeting by Serving Interest-Based Searches
How to use Pinterest Analytics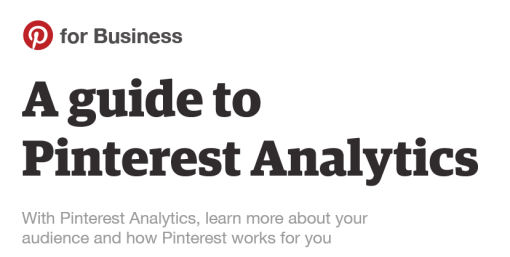 Pinterest has been making their analytics better and better every day. Recently, they have yet again added more features and I believe that this is more in preparation to convince marketers to soon start promoting pins, as part of a marketing campaign. Anyway, regardless if you are able to promote pins or not, Pinterest analytics is available for everyone and in case you don´t know how to use it properly, download their free "A guide to Pinterest Analytics".
Here´s a quick presentation:
Google Gives Webmasters New Structured Data Tool

Google announced the new structured data testing tool to help webmasters publish better markup on websites. The new tool, says Google, will better reflect Google's interpretation of your content. Structured data markup helps your content get discovered in search results and across Google properties. The new tool when used will display the structured data items on your page, and syntax highlighting of markup problems in your source code.
And as usual, in no particular order:
Content Creation & Marketing/SEO and Search
These Social Media Clickbait All-Stars Are Quietly Building Massive SEO Traffic
Social/Small Business Bites
More from around the web …
That's it! Enjoy, have a great weekend!