Hi everyone, hope you all had a great and productive week! First things first, a Happy New Year to all. And here we are back again with my weekly roundups. In case you are not familiar with "speedlink", it is nothing more than a compilation of the most interesting and noteworthy "stuff" that I stumbled upon during the week. It also features some articles that users sends me by email. I can´t see them all right? So if you feel that you have an article that should be featured here, do let me know.
What Are The Best Times to Post on Social Media
OK, now that we got that out of the way, I want to start this first Speedlink of the year with an interesting infographic from QuickSprout.com. You may have seen many similar tips already out there telling you what the best times are to post on social media channels to maximize your reach potential. The difference of this one IMHO is that the source has a very good experience with social media. If you want to increase your engagements in various social channels, I highly recommend you giving it a try to see if it works for you. It won´t hurt!
In case you are wondering, the social media channels mentioned here include the major ones, those being, FaceBook, Pinterest, LinkedIn, Google+, Twitter, and Instagram. The infographic below is only a partial view. For a complete view, please follow the link provided above.

Discussion: Can You Disavow out of Penguin?
Penguin is back at the forefront of many marketers' minds now that the third iteration of the algorithm update has been released, and a rumor has begun circulating that you can weasel your way out of a Penguin penalty by simply submitting a disavow file.
In this recent video from Moz.com's Whiteboard Friday, Josh Bachynski breaks down that argument and starts a realistic discussion to find the answer. Join the discussion over there if you are interested.
36 Tools and Tips for SMMs (Social Media Marketers)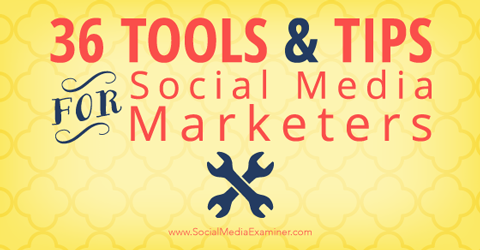 Are you a busy social media marketer? If you are, you should that it is quite difficult to find the right tools to make your job a tad easier. To help you do your job better, SocialMediaExaminer.com has compiled a list of 36 tools and tips to help SMMs increase visibility and productivity. Great resource!
And as usual, in no particular order:
Content Creation & Marketing/SEO and Search
11 Link Building Tactics Explained With Real World Examples
Resolving to Do Better with Content Marketing
Social/Small Business Bites
Try something different in 2015 – Pinterest
More from around the web …
That's it! Enjoy, have a great weekend! And, once again a Happy New Year!