Blogging is fast becoming an essential for businesses across a diverse range of sectors. Retail, I.T, travel, food & drink and entertainment brands have all done their fair share of dabbling in this commonly overlooked activity, and while some might be quick to rubbish the idea, it's an undeniable fact that blogging has the potential to transform a brand.
It's not quite true that introducing a company blog will suddenly see your sales rocket. But experimenting with the idea – and persevering with it – can open the door to a heap of benefits. These include a new way of working within your business; a new medium through which to attract and communicate with customers, and a much more defined brand identity.
Let's look at a few examples.
Brands Blogging Right
One brand that has taken blogging to a new level is UK grocery retailer Tesco, which uses its fashion blog 'Lifestyled' as a PR channel for its fashion line. By targeting the blog specifically at other fashion bloggers, Tesco is doing two things: its sending an unthreatening signal to other established bloggers by inviting them to be involved, whilst strengthening the credibility of its products by aligning itself with these influential people.
Wholefoods, the grocery retailer, meanwhile offers its readers recipes and how-tos via its blog 'The Whole Story', as well as more serious stuff like cooking for people with food allergies. Overall it reflects the kind of lifestyle that Wholefoods as a seller promotes (living healthily). It also makes this content varied, using videos and images to pull people in.
Smoothie brand Innocent, on the other hand, uses its blog as an opportunity to humanize its brand. With unpolished images and a direct, upfront tone, it invites readers into the secret goings-on of the Innocent offices and lets them see behind-the-scenes antics they otherwise would not see. It also uses photos to visualize its events and charity campaigns, making them more 'real' for the reader and strengthening its brand value.
So Why Blog?
There a number of ways in which a blog can benefit your business (and will, if you give it a chance).
1. It builds a stronger team.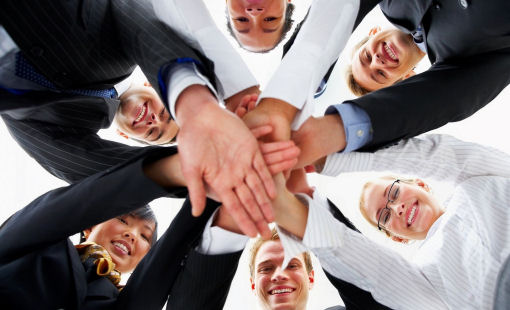 As Marcus Sheridan of Social Media Examiner points out, the process of producing and distributing great content as part of a team does wonders for your work culture. Developing content requires team members to work together; to bounce ideas around; constructively criticize those ideas and ultimately come up with something even better.
When content gets a positive response, this will inevitably have an effect on your team. They'll feel motivated to keep putting out good content and get a sense of satisfaction every time.
2. It makes you better at what you do.
One of the fastest ways to internalize and get better at something is to explain it to somebody else. Blogging is fantastic because to put out consistently valuable content, you need to be in the absolute know about everything to do with your field. It pushes you to remain trained and focused; to continually research new trends and developments, and makes you better able to answer almost any question your consumers can throw at you.
In short, it makes your brand a much more authoritative source in what you do, and this could even lead to product innovation somewhere down the line.
3. You offer something more than just your product.
As Sheridan also puts it:
Helpful content = trust.
When you build strong levels of engagement with your audience, they start to perceive you not just as a bringer of a product but as a genuinely helpful resource, which in turn leads them to trust you. A customer may one day stop buying or needing your product, but that doesn't mean their perception of your brand has changed; those bonds of trust are not so easy to break (unless you did something drastic to make them distrust you).
Your product may change over time. But keep delivering genuine, useful content, and that trust will go on lasting.
4. It promotes and builds a community.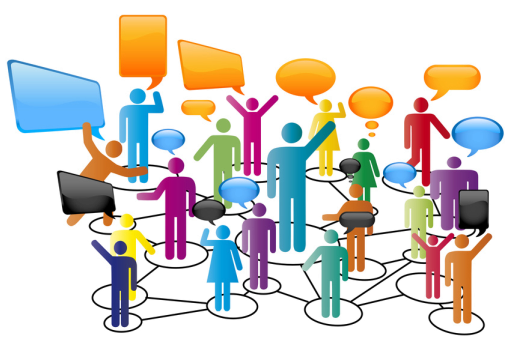 By enabling reader comments on your blog, you'll have a solid medium through which to gauge your audience's opinions and hear their feedback on what you post.
Not only can this give you an enhanced insight into your potential customers' needs, it encourages strong peer-to-peer engagement amongst your readers – essential for creating a crowd service further down the line. And it also opens the floodgate for more blog post ideas, as your audience will have questions that may require a more in-depth explanation.
Over time, this sense of community will become more embedded within your brand, reminding people that you are not just the seller of a product, but the facilitator of social connections. And that's much more powerful.
A blog by itself may not have the power to turn around a struggling business. But it is the starting point for many other amazing developments and qualities.
Whether you're a longtime business warrior; a fledgling startup or are aiming to build a personal brand for yourself, give it a try and see. You may be surprised at the impact it can have.