Email Marketing is a topic that many marketers, bloggers, etc. talk about all the time. Because of that, there are many tips and suggestions out there that one wonders what really works and what does not.
For example, do you believe that using the word "FREE" in the subject line of your email will impact deliverability and open rate of your campaign? Do you think Monday mornings are the best time to send your emails?These, among other things are just myths as Email marketing works differently for different brands and industries.
With that said, those fine "Monks" at emailmonks.com, created this infographic to debunk some of the most dominating myths of email marketing and enlighten you with the path to successful email marketing.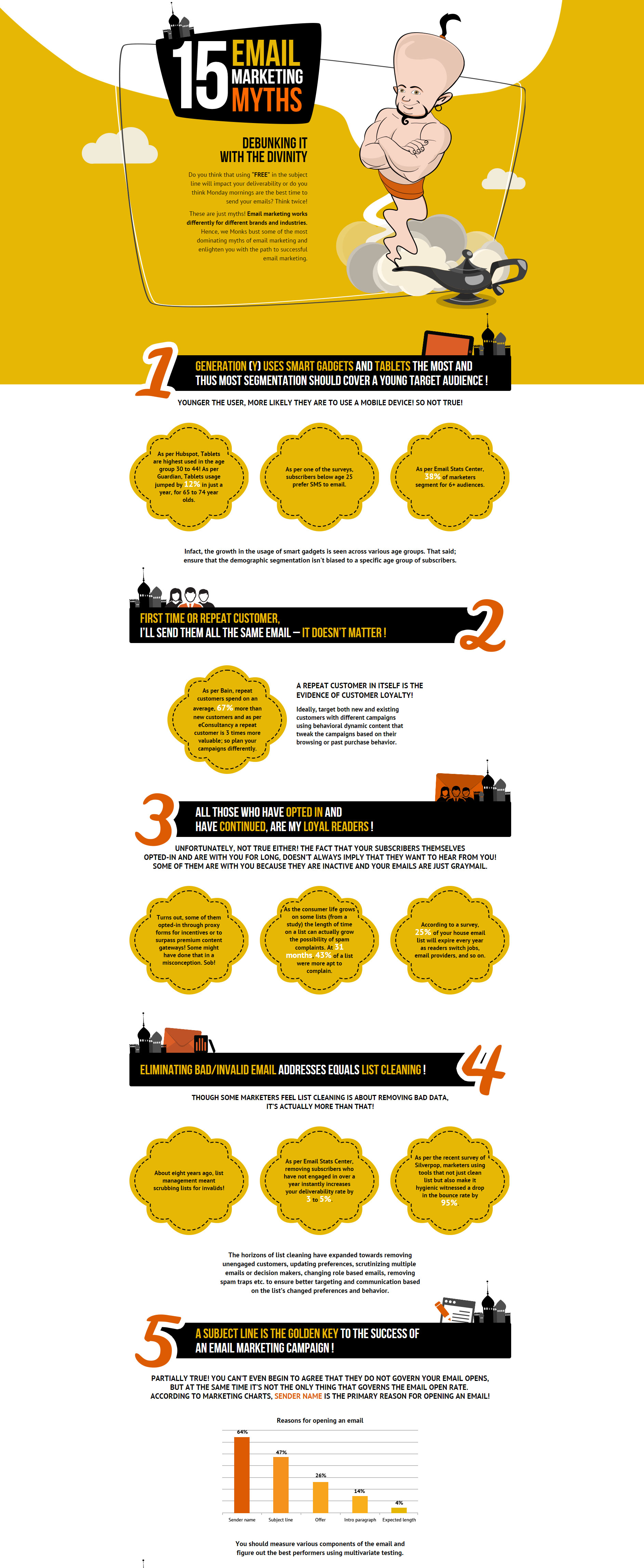 View the full infographic on http://www.emailmonks.com/mythbusting/15-email-marketing-myths-infographic.html