OK, I know I have said this before and I really do not wish to be repetitive about it, but, if you are into SEO, or learning about it, you will quickly see that it requires a bit of effort to, among other things, conduct keyword research, analyze your competitors rankings and keywords they rank for, analyze backlink data, and ultimately, monitor your results. With the exception of monitoring your results, an SEO campaign essentially starts by doing all that I just mentioned.
Obviously, all of the above can be done manually of course, and unless you know what you are doing, or even have an idea on how to do it, I am telling you right now, that it is extremely time consuming and might not even yield the results you are looking for. This is why making use of SEO tools, comes into play. They simply are there to help you save time and do it the right way. Even better is, if there is a set of tools that are bundled all together instead of using a tool here and another there. Note that I said, better, and by all means, there are useful and great tools out there that you can use. I even recommend a bunch of them right here.
In any event, and thanks to Link-Assistant.com, makers of the popular SEO Powersuite (and the newly released BuzzBundle), you may now get the chance to get hold of their software, for free (more on that later).
What's Inside SEO Powersuite?
SEO PowerSuite is made up of four SEO software tools in one pack that, when put together, helps you achieve better results with your SEO campaign. You can check out all the tools individually, with their free edition, or the full SEO PowerSuite to take advantage of the complete website promotion software set.

A quick glance of each tool… (more and complete details can be found on Link-Assistant's website)
WebSite Auditor – Deals with website structure and content SEO optimization. It even generates XML Sitemaps and produces exportable and optimization reports.
SEO SpyGlass – Finds over 100,000 competitor backlinks and shapes your link-building strategy. Allows quick export of data and client reporting (if needed). Here's an example of me spying on me, lol (click to enlarge)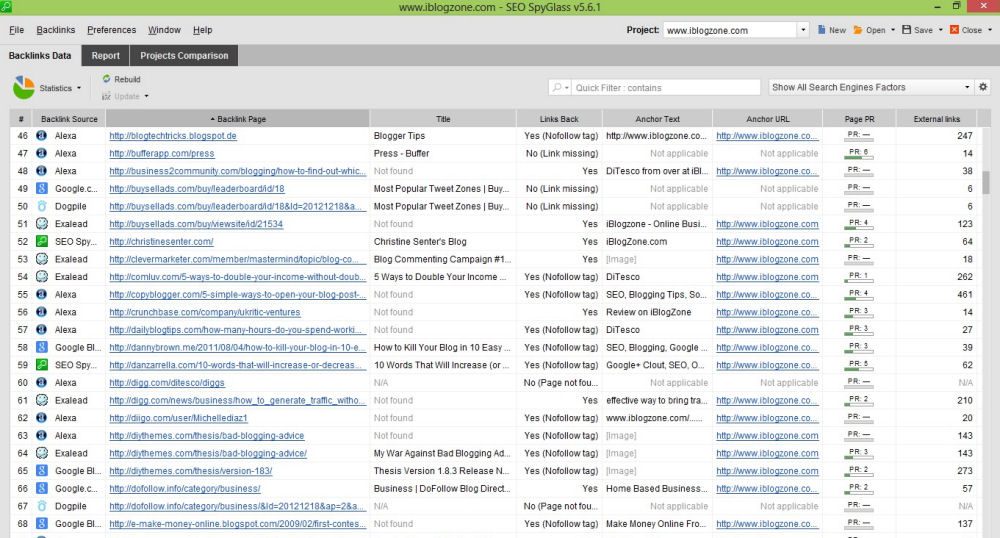 LinkAssistant – Works for all link management tasks. Great to help you identify sites that you can build your links (like guest posting). Includes the exporting and reporting facilities.
Rank Tracker – Includes the modules for keyword research and for fast search engine ranking tracking. Delivers reports to demonstrate your progress and for your clients too. Can't measure the success of your campaign, if you don't monitor them, right? And you can do it not only with the major search engines, but a bunch of "other" engines too.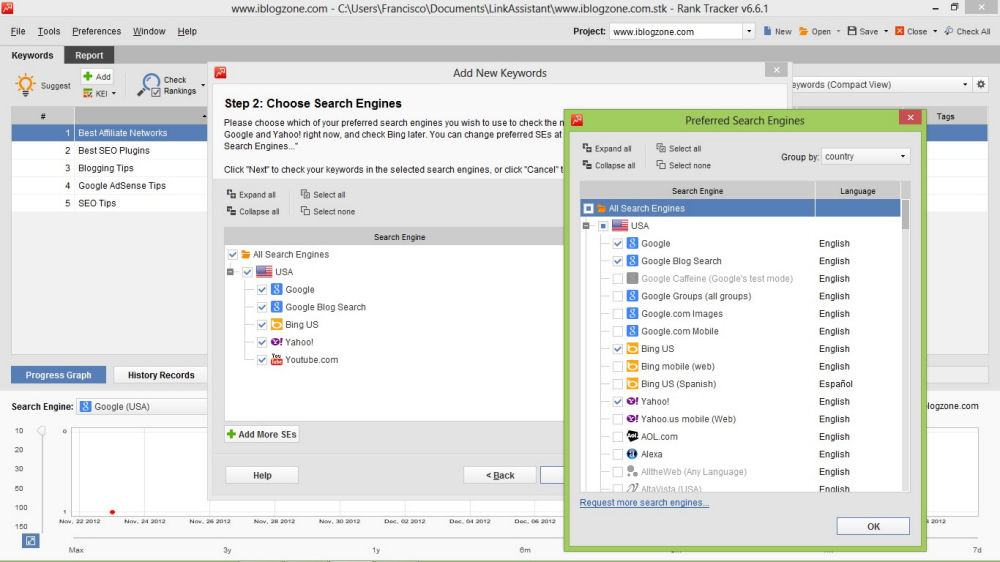 That's about it! That's a summarized introduction of the SEO Powersuite and now, for the giveaway.
What is Link-Assistant offering?
1st prize: SEO PowerSuite Enterprise (worth $599)
2nd prize: SEO PowerSuite Professional (worth $249)
How? Simply follow the simple instructions below and you are all set. Good luck and happy holidays!