I churned out 1 or more guest posts each day during the past week. Sometimes I wrote 3 guest posts, in addition to posting once to each one of my blogs. I publish. I know the benefits of guest posting.
Imagine publishing a solo ad for a large audience. This technique helps you make money online by leveraging the stuffing out of your presence. Guest posting helps you reach 500, 1,000, 50,000 or 300,000 readers at the click of a button. Write a helpful, informative post. Place on an authority blog. Get published. Reach a huge massive. All for free, unlike a solo ad. Guest posting only requires your time and energy.
Reach a large, targeted audience. Expand your presence. Make money online at a quick clip. Have fun. Make friends.
Churning out 1 guest post daily requires discipline. No excuses. Decide why you wish to write guest posts.
1 – Identify Your Driver Early On
I remember old Ryan. I wrote a batch of guest posts, maybe 8, over the course of 2 or 3 days. I placed the posts. Posts published. I stopped guest posting for weeks, then months. I abandoned a successful internet marketing strategy.
Why?
I wrote guest posts to generate opt ins. I wrote guest posts to make money online. If I did not generate a high number of opt ins or dollars within 1 week I quit. Massive mistake.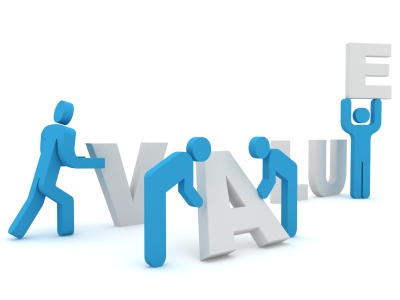 Now I write guest posts to create value for a large audience and make friends with fellow bloggers. This is fun, and since I am motivated to have fun I write at least 1 guest post daily.
Tie your driver to a strong emotion. Perhaps you crave experiencing financial freedom through blogging. Hold the emotion while you write 1 post daily. Hold the emotion if you feel excuses arise from within. Hold the reason why you wish to become prolific to dissolve any excuses your ego attempts to build.
2 –Write 600 to 800 Words Per Post
Stop trying to write the 2000 word masterpiece. Attaching yourself to one guest posts poisons your ability to become prolific. Write 1 guest post daily. Limit word count to 600, 700 or 800 words, unless the blogger requires a higher word count. Be prolific. Churn out an increasing number of quality posts weekly to improve your writing skills.
You can write 1200, 1500 or 2000 word posts, but publishing one 2000 word post per week reduces the number of readers you attract or leads you can generate.
Think abundance. Write 600 word posts daily. Place on a variety of blogs related to your niche. Prosper as you reach an increasing number of individuals daily.
3 – Go Offline
I wrote 2 guest posts within the past 50 minutes. This post is #3. I will wrap it up in 10 minutes. So 60 minutes, 3 guest posts. Not bad. How did I do it? I went offline. Zero distractions.
I sit in a quiet room. 1 guest post idea hits my mind. I write. I write quickly. Not because I rush, but because I transcribe ideas flowing into my mind each moment.
Going offline reduces the 10 to 20 or more distractions tugging at your attention while online.
Turn off your phone. Turn off everything. Place a "do not disturb" sign on your door. Work time. Shut everybody out.
Churn out your guest post.
4 – Keep It Simple
Simple guest posts rock. These posts are easy to write and generate the most leads. Identify a problem. Bloggers complain about having no time to guest post. I write a post providing practical tips to churn out 1 guest post daily.
You can write a post in 20 to 30 minutes tops, if you use each practical tip daily.
Commit to keeping things simple. Write practical posts. Identify problems common to prospects within your target market. I know entrepreneurs hungry to make money online but fearful about writing guest posts. The time excuse arises persistently. I write this post. Quickly.
Your Turn
Do you write guest posts?
How many guest posts do you churn out each week?
Or do you avoid guest posting?
image credit: precisionmarketinggroup.com