Have you ever realized that your blog might be missing one major thing? If you're after traffic, conversions, reader engagement etc. and if you don't seem to get any of these, its time for you to pause and think.
While there may be various factors like poor SEO, poor content, poor design, or poor promotion etc. there could be one thing that your blog misses. And that's a very crucial factor!
And that's nothing but YOU.
Let me explain. Does your blog miss that important ingredient/aspect – YOU?
Are your readers missing you at your blog?
If so, then you will certainly find poor results. Although I'm not saying that this is THE only factor that causes poor results for your blog, this is one of the most crucial factors.
And most bloggers take it very lightly, which is a big mistake.
Let me tell you when would your blog and your readers miss you at your blog.
Too much posts from guest bloggers
This one is a dangerous thing actually, and things can get worse even before you realize it.
Allowing guest posts is fine, but allowing too many of them will simply destroy your voice.
See your blog is an ambassador for your business, your brand, your products, your services and for you.
If you let "other" voices to sound in too much at your blog, the total point can be easily lost.
Naturally, your readers will miss you and you won't get the expected results coz always someone else is taking up the space!
Do you hide yourself?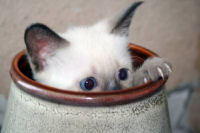 Yes please answer that question. Can your readers find you when they come to your blog? Do you show them something about you?
Like, your real face, your expertise, how that could help them, and if you wish, a little bit of personal details, etc.?
Do you have an About page? Do you have a contact page where your readers can contact you on any queries?
If your readers simply can't find you at your blog, where else do you expect them to find you?
And not only that, your readers won't feel home at your blog. They'll certainly feel alienated and will probably leave soon.
I recommend you to read this post to overcome this:
2 Simple steps to make your blog feel like home for your readers.
Your voice
Are you a copy cat? I mean, you don't copy paste content from other blogs. But you do try to imitate or replicate an A-List blogger, right? If you said "yes" or "right" then your blog will surely miss you.
It is good to read a lot of other blogs; it is good to do your research. It is also to get motivated by certain topics and get your blog post ideas.
But when it comes to writing your blog posts using those ideas, write as YOU, and not as anyone else.
Don't try to write in someone else's voice or tone.
Your blog and your readers need that special YOU who can't be found anywhere else. Give them that and it will be easy for you to stand out from the crowd – no matter how BIG the crowd is.
Takeaway
A blog is a place where people should be able to identify and find the owner, and feel him/her. This is why, several other factors may come into play, like the theme you are using, your navigation structure, the blogging platform like WordPress or even a simple website builder. Obviously, If you are running an article directory, that is a different story.
But if you are running a blog that promotes your brand, your products or your business, make sure
you put your face on your blog,
give some details about yourself and your expertise,
tell your readers how you can help them,
tell your readers how they can contact you,
write and publish posts at least occasionally (even if you get loads of guest post submissions),
write blog posts in your own voice.
Let me know what you think in the comments!
image credit: curtin.edu.au