Hi everyone! Hope you had a great and productive week. This week, Matt Cutts, answers a question about guest blogging in his latest video on GoogleWebmasterHelp. Interesting is how Matt start's answering the question. He say's "it is a fun question"! Wonder why? Can any of you figure it out? Will appreciate your thoughts.
How can I guest blog without it appearing as if I paid for links?
In any event, I hope that Matt's insights about guest blogging helped you understand a bit on how to use this strategy, with moderation.
Ghost is Officially Open
Officially launched this week is the Ghost blogging platform. The most important piece of news, of course, is that Ghost.org is now open for signups from everybody. A successful KickStarter backed project, Ghost has a lot going on. Some of its backers, like Envato, is even running a $5,000 Ghost Theming Competition. Envato announced a $5,000 Most Wanted Competition to seed their brand new Ghost Themes category on ThemeForest. You can find out more about Ghost and Envato's competition here.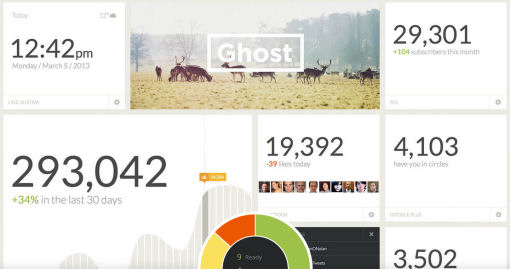 The platform is free and open to anyone, so get over there, create your account, grab your username, and check out the forums.
How Google is Changing Long-Tail Search
The Hummingbird update was different from the major algorithm updates like Penguin and Panda, revising core aspects of how Google understands what it finds on the pages it crawls. Rand of MOZ.com explains what effect that has on long-tail searches, and how those continue to evolve.
As usual, in no particular order:
SEO & Internet Marketing
Social/Blogging/Small Business Bites
More cool stuff!
That's it! Enjoy and have a great weekend!