By now, I hope most of you have already heard about Pinterest, the photo social sharing network. Pinterest is a great network and used properly, can be (p)interesting to build relationships, attract traffic and even make money, as recently introduced by Viraliti.com. Viraliti is relatively new, and current campaigns are still at minimum. Nonetheless, I am closely looking at how it evolves, as it may take off and become an interesting platform to make money online.
Anyway, as more and more people use social networks on a daily basis to socialize and interact with their friends and followers, Pinterest, as many claim, have been a proven source for referral traffic and can be good for businesses to build exposure and increase brand awareness. However, just like anything else, there are some "things" you need to know and apply to make it work better for you.
For that matter, here are some articles worth checking out, in case you missed them:
Free Guides to Social Media Marketing (includes Pinterest and other networks)
Another interesting source of information, is the Pinterest cheat sheet, provided by not99 (Pinerly's space). This cheat sheet is easy to understand and can serve as a "quick checklist" every time you use the network. Couple that with the ability to track your Pinterest campaigns more effectively, and you should be able to make better use of the network. Work on it and see which ones work best for you.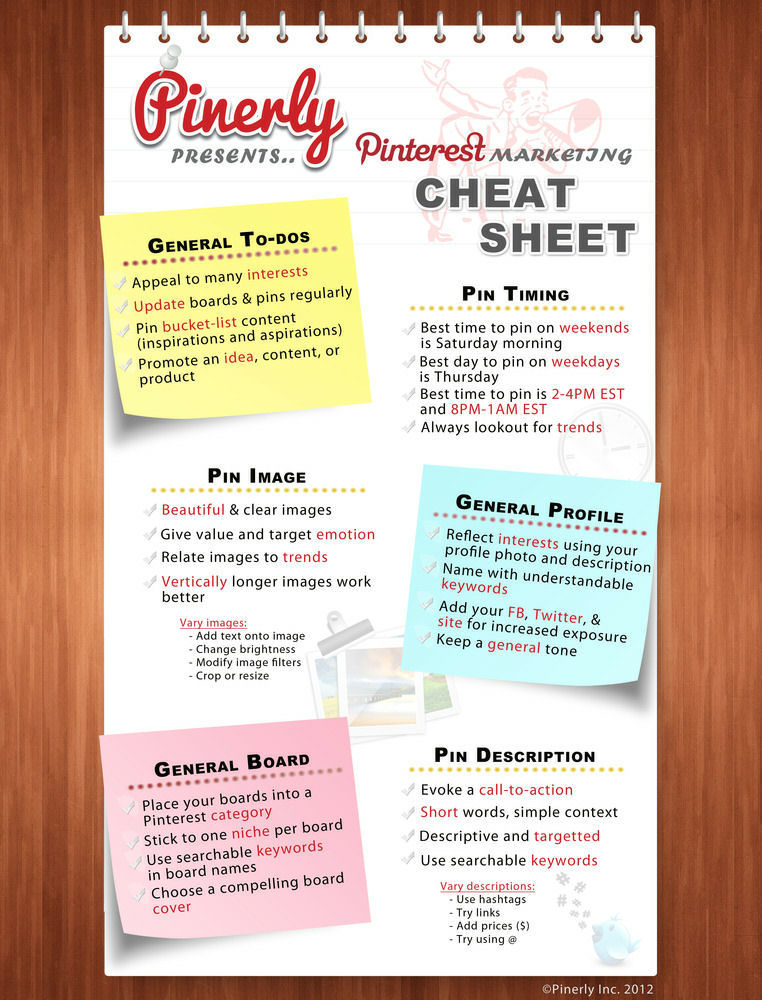 That's it! Are you using Pinterest? How effective do you think it has been for you? Is there anything in particular you would like to know, that I have not covered here? Your thoughts, opinions and questions are always appreciated.