Hi everyone! Hope you all had a great and productive week. Earlier this year, Matt Cutts posted an article about "guest blogging for SEO" and why you should stay away from such practice. While it was not as much of a surprise, no immediate action was really taken from Google, at that time perhaps. This week, in a tweet from Matt, a very "messy" action was taken against one of the most popular guest blogging networks around. Can you guess?
Matt Said:
Today we took action on a large guest blog network. A reminder about the spam risks of guest blogging: http://t.co/rc9O82fjfn

— Matt Cutts (@mattcutts) March 19, 2014
And Ann Smarty confirmed:
[Official] Even though #myblogguest has been against paying for links (unlike other platforms), @mattcutts team decided to penalize us…

— Ann Smarty (@seosmarty) March 19, 2014
What do you think about the action taken by Google against MyBlogGuest? Fair, unfair or something entirely different? Well, as it so seems the communities reaction to this was that Google is wrong on this one. This article from WebMeUp sheds some interesting insights about the matter and also shares some reactions from known people in the sphere. In addition, "An Open Letter to Matt Cutts, Eric Schmidt, Larry Page, Sergey Brin, et al" was published by Doc Sheldon in case you are interested.
In a very interesting article reported by SERoundtable, John Mueller responds to one question that many people have a concern about. Would your site be hurt if someone submitted your site on their disavow file?
John Mueller from Google responds to the concern saying:

They are wrong. Having URLs from your website submitted in their disavow file will not cause any problems for your website. One might assume that they are just trying to pressure you. If the comment links they pointed to you are comment-spam that was left by them (or by someone working in their name) on your website, perhaps they are willing to help cover the work involved in cleaning their spam up?
Now that's something you should really know.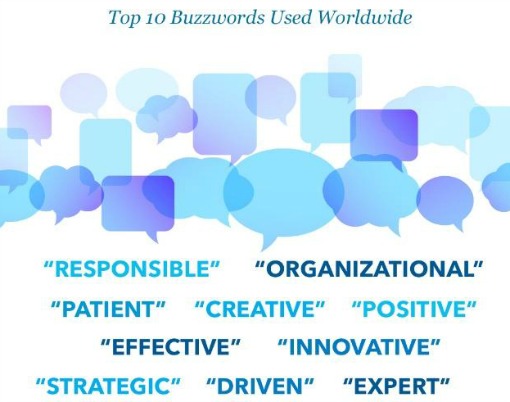 And finally, on a different front, LinkedIn published an infographic about the top sales buzzwords used in 2013. Can you guess which one has been used many times over? You can see the infographic here.
And as usual, in no particular order:
Content Creation & Marketing/SEO and Search
Social/Small Business Bites
#NewKlout Works…And It's Getting Even Better
More from around the web…
Can I place multiple breadcrumbs on a page?
Matt responds to the question – Many of my items belong to multiple categories on my eCommerce site. Can I place multiple breadcrumbs on a page? Do they confuse Googlebot? Do you properly understand the logical site structure of my site?

That's it! Enjoy and have a great weekend!