The temptation for overnight results in search engine optimization (SEO) is always present, but the risks are simply too high.
Short-term SEO gains almost always involve "Black Hat" optimization techniques. These approaches violate the rules set out by the search engines and result in penalties when detected. Even appropriate "White Hat" methods that provide short-term results do not provide the same kind of return on investment (ROI) as a good long-term SEO strategy.
Many web marketing teams may witness how certain Black Hat methods do provide short-term gains for sites that use them. In certain industries, for example, like gambling and pharma, these techniques tend to predominate.
Seeing websites that are successful in achieving overnight results often ends up tempting others to follow the same path. However, this is a mistake.
Bad all around
Black Hat SEO hurts both the users of search engines and web marketers in the end. The search engine results pages (SERPs) dominated by these techniques are almost useless to people searching the web. The results are spam and they look like spam.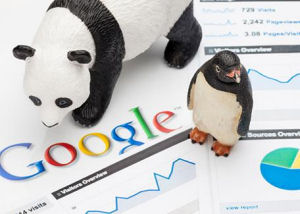 For SEO teams that may find these overnight results tempting, they need to think carefully about the possible consequences. If you get caught, and inevitably you will get caught, then the website may never be able to recover in the search rankings game.
Some common methods used for overnight results include:
1. Using hidden text – Do not try to stuff pages with keywords that are not visible to users. Search engine algorithms can easily spot text that is the same color as the background, but do not try any other more "fancy" ways of hiding text either.
2. Buying links – Backlinks are probably the most important element in gaining high search engine rankings. Many sites try to solve the problem of obtaining incoming links by purchasing them directly or through text link advertising companies. While it may seem safe, search engines have ways of detecting the use of solicited text links.
3. Swapping links – Most SEO people know that this technique does not work anymore, but there are still some that try it especially when they become frustrated with their link-building efforts.
4. Using duplicate content – A practice that is still very common is to copy high-ranking content from other pages. In some cases, you can see how sites are still successful using this method, but their success usually does not last for very long. Note that duplicate content is not the same as content curation, a practice believed to help build thought leadership and add value to users.
5. Doorway pages – These are hidden pages that the user often does not see, but that are in place to fool search engine bots that spider websites. Typically, doorway pages contain many keywords and search phrases, but with little information helpful to visitors.
6. Article spinning – Many sites attempt to create the impression that they are posting fresh content by "spinning" articles. What this means is that the site uses the same article, but switches words with other words of the same meaning. They also change the order of sentences and paragraphs.
7. Creating your own linking sites – Many Black Hat marketers will create multiple "dummy" websites that all link to a specific target website with the idea of improving the latter site's search engine rankings.
8. Spam blogs or SPLOGS – Another technique that creates multiple "fake" blogs with the sole purpose of promoting the actual targeted blog.
9. Purchasing expired domains – Some Black Hat marketers search for expired domains with the intent of creating links back to their main website.
10. Using robots to create links – Software robots known as spambots can automatically look for forums and blogs and post links back to a targeted website.
11. Social media spam – The growing importance of social media for search rankings is breeding a new type of Black Hat SEO. What this often involves is creating numerous profile pages on leading social media websites. These dummy profiles all link back to the same website. Using robots to post updates and comments is another common practice.
12. EMD (Exact Match Domains) – Used to work, but now with the recent EMD update rolled out by Google, exact match domains of poor quality, will most likely get hit too.
Now, many people may wonder how the search engines can detect paid link building especially since the links do not contain any information that identifies them as paid. These paid links tend to look the same as any other text link.
However, the search engines do have methods of determining whether your links are part of a solicited effort. For example, the recent Google Panda and Penguin updates check factors like link diversity to detect spam-like link profiles.
The idea is that if a website is receiving incoming links naturally, then these links will tend to look random. For example, they should not all be from pages with high PageRank, should not be all dofollow or nofollow, should not be on the exact match anchor text etc. In a natural environment, many links may come from sites that do not have relevant content.
Conversely, links that originate from link-building campaigns tend to look a little too perfect and structured. The links will all come from pages that meet all the perceived search engine algorithm requirements.
What happens when you take risks?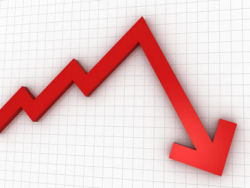 When you go all out for overnight results, you may or may not be successful. However, the success comes with unacceptable risks.
While your site may benefit in the short-term, it could suffer from permanent damage in the end. Indeed, you may not even experience shorter-term results because the SEO environment is constantly changing. What worked last week, may not work now anymore.
In the worst-case scenario, the search engines may blacklist a page or even an entire website because of forbidden practices. In such a situation, the website owners may have no alternative but to scrap the entire site and to start over from scratch.
Use a long-term strategy for lasting success
Long-term search engine optimization strategy works because it minimizes risk and concentrates on strategies that increase ROI in the end. While this approach requires patience and hard work, it has a higher payoff than Black Hat SEO without the risks of blacklisting or other negative consequences.
White Hat, long-term strategy includes:
Page optimization – Creating pages that appeal to search engines and visitors alike. These pages should use testing to find the best placement of elements, color combinations, speed and other factors. Pages should be optimize for navigation, usability and conversion rates. In addition and with the advent of the increasing use of "mobile devices", you should also start to optimize your site for smartphones and the likes. Here's Google's official guidelines about mobile SEO.
Create good content regularly – Keep producing content that users can find nowhere else on the web. Update at a greater pace than your competitors.
Use social media – Be active in social media without spamming. Do not directly solicit while on social networking sites. Instead, become an active and helpful participant. Post content that your online community will find helpful. Social media is really the game-changer today and no SEO campaign can afford to ignore this area.
Analytics – Use tracking software and applications to fine tune your SEO efforts with data analysis.
In conclusion, think from long term optimization perspective, short-term strategies work for short time only. Focusing on building websites that your user would like should be the important part of your strategy when you plan to offer something to the audience of your target. In the other words, create a website and content that is for your users and not for the search engines. Convince your users by providing what they need and search engines will do the rest.