Pay per click (PPC) is often considered an effective advertising campaign solution that gets traffic to a website and increases the conversion rate. Despite this, many website owners or marketers consider it risky, and many others are pulling their hair out in frustration because they do not quite understand how to set up and run them. Although it is a simple concept, achieving maximum conversion and yield is not as simple as the concept itself.
The most challenging stages involve setting goals and determining what keywords should go with your campaign. Most PPC campaign failures are because they (advertisers) do not put in enough work during the preliminary stages. To avoid the failure, below are some important points you should consider:
Set Initial Goals and Plan
As stated at the beginning of the article, you have to set the goals and objectives you want to achieve with your campaign. Take some time to figure out what you want to achieve and how to achieve it. Make sure you look at the latest PPC trends and perform an initial analysis to help you define clear and measurable goals.
Determine the network you want to work with. Will it be Facebook Ads, Google AdWords, or a Yahoo PPC program? Each comes with its own rules and tricks to get it to work for you.
Setting a budget is the next important step. First, make sure that your goals are achievable with the budget of your campaign. If you have a lot of keyword competition, then most likely, you will need a bigger budget. Since most PPC networks come with the rule that more keyword competition results in a higher cost for every click. Conversely, low keyword competition results in a lower cost for each click.
Open an Account
You can work with many PPC networks. Some were previously mentioned. Working with a popular one and adjusting it to your needs is a sound move. If you know that your target audience uses Facebook, then try to work with Facebook Ads. Alternatively, create an AdWords account for wider targets. Your ads can appear in the search results or on millions of sites listed in the Google ad network. In this case, I recommend Google AdWords, which I will talk about.
Search for Potential Keywords
The most important step is figuring out the keywords that will optimize your campaign. Once you have the basic steps done, you can look for potential keywords for your business, starting with the most specific and relevant phrases for your niche or topic. For example, if your business involves selling French wine, then start with the keyword "French Wine" while look out for related keywords, such as "best French wine" or "New York French wine merchant."

Do this step carefully. It's better to first look at the "exact" keyword instead of a "broad" keyword to avoid getting stuck with irrelevant keywords, which will stop your ads from appearing to the target audience. There are many keyword research tools available online to help, such as the Google's Keyword Tool or SEMrush.
Another important tip to take note of while searching for the most profitable keywords: Avoid using the word "free" if want your PPC campaign to result in sales. Most people who click campaigns using "free" expect free products and do not expect to buy a product or service. Many advertisers whose PPC campaigns fail have made this common mistake.
Get Your Ad to Your Targeted Audience
Another yet important step) to determine how and to whom your ad will appear and how to drive visitors to your landing page.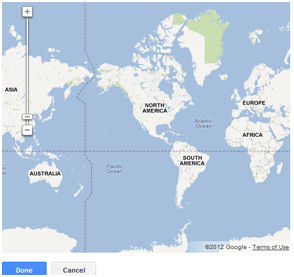 If you are selling a French wine and can ship only in New York, make sure you make New York the target location to ensure that your ads will be seen by Internet users in New York. On the other hand, if you are in the travel business, targeting your audience globally for flights to johannesburg, maybe a good way to go.
Google AdWords' extended features allow you to tweak your ads in terms of location, language, network, or devices.
Location – As noted above, target a specific location to ensure that people who are in the target location will see your ad. Even if you sell digital products that people could download from anywhere, you will still need to use this feature. You might consider things, such as purchasing power, that may affect sales.
Language – The target language has the same objective as a target location, which is to decide where to show your ads. AdWords looks at a user's Google language setting or the language of the user's search query, currently Viewed page, or Recently Viewed pages on the Google Display Network. Read more about language targeting.
Network – This setting allows you to adjust your campaign and determine where your ads appear, and how much control you have over where they appear. Read more here.The three options available to optimize your campaign are: Google search, Google Search Network, and Google Display Network.
Devices – These setting to ensure your ads will appear on certain devices. There are three options available: desktop and laptop computers, mobile devices with full browsers, and tablets with full browsers. If you decide to choose "desktop and laptop computers," then your ad will only be seen by users who use those devices to surf the Internet. It is always good to have your landing pages or websites mobile compatible.
Create Your Ads
Once you are done with the configuration, continue with the rest of your campaign. Now, it is time to figure out the look of your ad: title, headings, links, etc. Things you have to consider include the following:
Headline: Make sure your ad has an interesting headline to increase clicks.
Description: Make sure it is relevant. An exaggerated description that tricks users will increase bounce rates and generate low conversion.
Display URL: The links that will appear in your ads.
Destination URL: The destination URL if someone clicks on your ads.
Set Launch Date
Figure out when to start your campaign. I don't think there is a specific rule when to launch your ad on the Internet (correct me if I'm wrong .) Basically, your budget and the competition level of your keywords determine the duration of your campaign.
Monitoring and Analyzing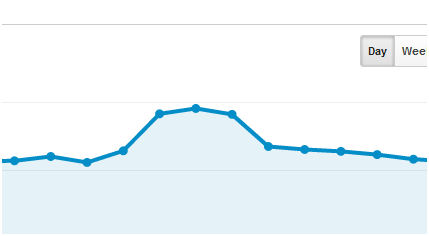 Once you get your campaign running, make sure you continue to monitor its performance and conversion rates. This stage is very important. You must monitor, analyze, and determine further strategies for your next campaign. Moreover, AdWords is already integrated into Google Analytics, which makes it simpler to monitor your campaign for free.
The next step is testing and adjustments to determine the most appropriate formula for your business. If a particular keyword does not provide enough conversion, then search for other keywords carefully, and so on.
Listed above are several tips to get you started with a PPC campaign. Make sure you do not miss the comments section where you can add your thoughts or a correction.