Hi everyone! Hope you all had a great and productive week. This week Google has confirmed that a Panda update has been rolled out. As reported on SearchEngineLand, Google confirmed that a Panda update has been released and said:
In the last few days we've been pushing out a new Panda update that incorporates new signals so it can be more finely targeted.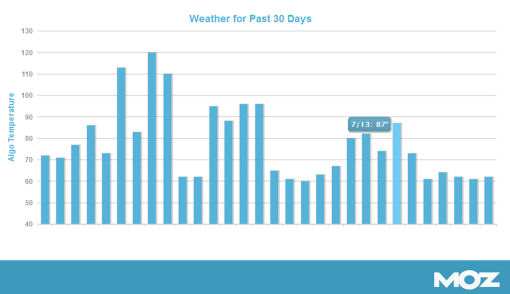 Not sure what "finely targeted" exactly means, but many webmasters claim that they have seen many recoveries due to this roll out. Hopefully, if you have been hit by previous "updates or whatever", you too have recovered. Have you?
On a different front, the AdAge Power150 (rankings of the top marketing blogs in the world) is being "powered down" effective 15th of this month. Interesting is the reason why they decided to shut the service down (see excerpt below).
…Why are we shutting it down? Since we took over the list from Todd Andrlik in 2007, conversations on marketing have broadened their reach well beyond personal blogs to Facebook, Twitter, LinkedIn and many other places. If blogging lowered the barrier to entry, social media obliterated it. Because of that, and with more holistic influence measurement tools like Klout, the Power 150 is less relevant and powerful than it was six years ago…
Finally, the two off topic news that I want to share with you today is that of Neverwet and a giveaway that is currently running on YouTube.
Neverwet – OK, and I said this is off topic, but since it was promoted to "viral status" on YouTube, I figured it may be an interesting watch. You let me know – this product is nothing short of amazing, that is, if it actually does what it says it does. What do you think? True/False? I want one, lol
HTC One and Galazy S4 – These guys found a cool way of getting their "subscriber base" increase like crazy on YouTube. Simply put, they announced an international giveaway which requires leaving a simple comment and subscribing to their channels. A good example of cross-promotion and why it works. In any event, and hoping its legitimacy, you have nothing to lose by participating. Check it out here first and pay attention to the description.
BTW, speaking of giveaways, and in case you've missed them, check out the current giveaways that I'm running here and here.
As usual, in no particular order:
SEO & Internet Marketing
Social/Blogging/Small Business Bites
5 Social Media Tips to Ignore
Google on Guest Blogging; be afraid, be very afraid
More cool stuff!
That's it! Enjoy and have a great weekend!