Now that 2013 is fast approaching, it is only but natural to start closing 2012 with predictions, retrospectives, etc. While I prefer not to go via the route of "predictions", I would go as far as speculating that 2013 will be a year that will focus on eCommerce being somewhat integrated into social media, Google further releasing more updates and changes in its algorithms (Panda, Penguin, EMD part 2, etc), and perhaps it will be the year where desktop+mobile+cloud will somehow find its ways to work all together as one. We'll see.
Anyway, for those of you who have been following my blog, I would like to do a recap of the 10 most popular posts that were published here on iBlogzone.com. The criteria of my selection is quite simple. It is based on the number of visits a blog post generated over the year. To make it as accurate as possible, the result is a mean average from WordPress stats and Google Analytics.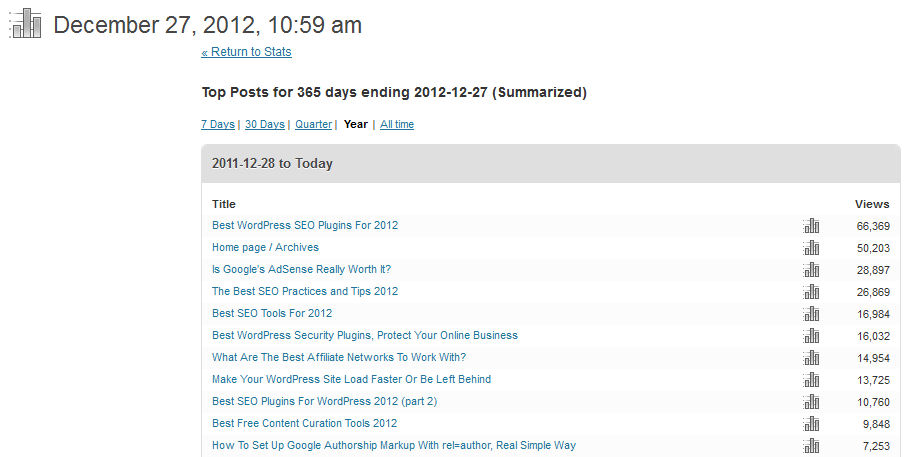 Without further adieu, here are the top 10 blog post of 2012 (sorted in order of most visited), in case you are wondering which ones they are. Think of it as my own Zeitgeist for 2012 🙂
Other interesting posts that did not make it, since they have been posted later on during the year.
Finally, I think that this video is worthwhile watching again. Something to seriously think about for 2013.
What has been the biggest surprise of 2012 for you and your spam team?
That's it! Have a great 2013.