Let's face it: In today's competitive environment, no business can afford to opt out on online advertising. Since it's much simpler and cheaper than other, more traditional advertising venues, it has in some way become a 'must' in order be noticed by potential customers. However, while there are many advantages to marketing online, if you enter this game without knowing what you're doing – chances are you won't get far.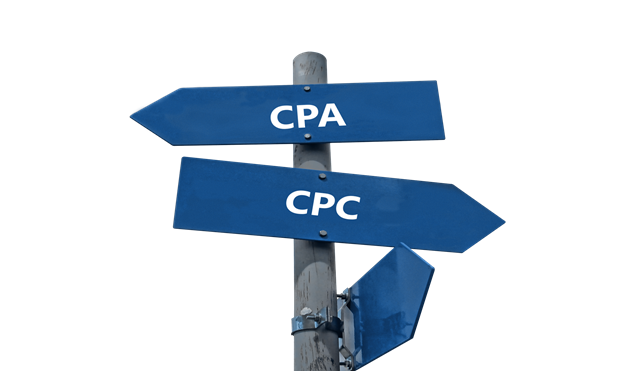 Source: https://pixabay.com/illustrations/signpost-road-signs-sign-post-2030780/
Just as fast as the internet has become such a popular venue for advertising, many agencies and companies specializing in online marketing have popped up. While their services can come in handy, if you're a business owner or a freelancer, you might want to try doing things on your own first, because it's actually not as complicated as it seems.
Let's take a look at one of the basic principles of online advertising: the standard by which the cost is calculated. There are a few good methods but we'll focus on the two most popular ones, namely cost per click (CPC) and cost per action (CPA). Let's explain each one and figure out its advantages and disadvantages, so you can choose which is right for you.
CPC
As the name simply suggests, the 'cost per click' calculation is based on a payment made for every click on your online ad. The publisher, whether Facebook, Google or any other website, shows your ad according to your target audience and the bid you've placed – and you pay for each person who has decided to click it.

Source: https://pixabay.com/illustrations/click-here-click-click-here-button-1772025/
Naturally, since the publisher wants to earn more money, it will show the ad to the people it believes will click on it, and that's a plus for you. On the other hand, you must remember that clicking on your ad (and being referred to your landing page) does not guarantee anything further, like an acquisition or enrollment for services.
CPA
This one is a bit more complicated. 'Cost per action' is a vague term since different actions on the side of the viewer of the ad lead to different results. Some possible actions are a purchase on your site, a lead collected (more on that coming), signing up for updates, etc. The advertiser chooses which action is the desired one for them and their campaigning strategy.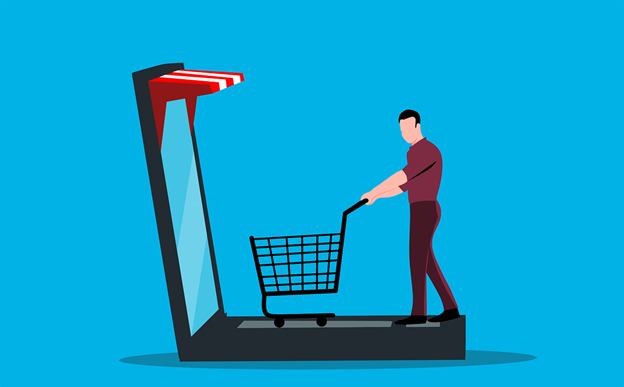 Source: https://pixabay.com/vectors/laptop-cart-store-online-shop-5820171/
The big advantage here is clear: You choose the result you want to pay for, and that helps you target your campaign much better. Keep in mind, though, that since the publisher has to work harder for your money, it will probably demand a higher price for the effort. This, too, is done with a bidding system, so demanding results but not willing to pay a lot for them will most likely lead you to very low exposure to your ad.
Now, let's go back a bit and explain what lead generation is all about. Jonathan Greenwood from Crystalead, a digital marketing platform specializing in the field, breaks it down: "Basically, it means that the advertiser pays the platform for each person who fills out a form, leaving some sort of contact detail. This may be a good strategy to close deals through telemarketing or email updates on promotions and offers, for example."
So, which one is right for me?
When it comes time to choose between CPC and CPA, you must analyze your campaign's main objective. If you want to get people to see your content (for example, if your aim is to expose people to your brand) CPC is right for you. On the other hand, if you're a freelancer or a small business trying to sell your product, you may want to pay a bit more in order to have a higher certainty that you're going to close a deal.
In that sense, while lead generation is considered CPA advertising, it is clear why some see it as something 'in the middle'. "More and more people are realizing that combining new and traditional means of advertising can yield better results," commented Greenwood. "You need the internet to spread your message quickly and efficiently, but it can't close a sale like a good old phone call or an email can, in some cases."