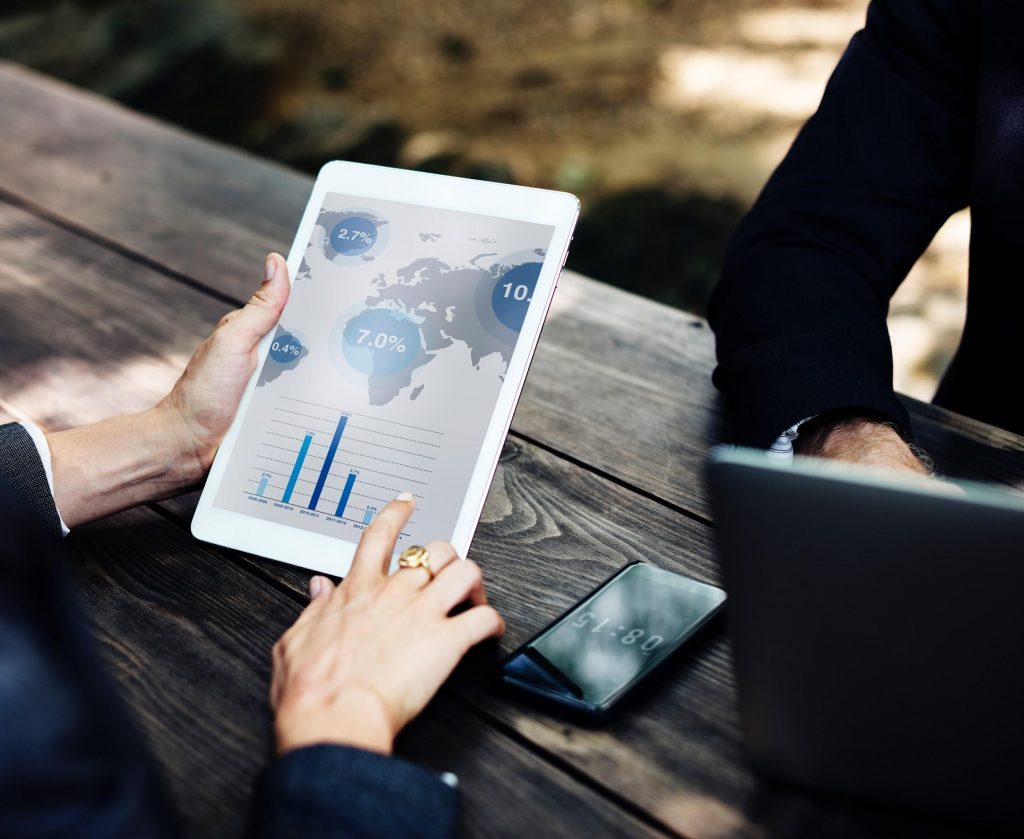 Small and medium-sized businesses (SMBs) come in all shapes and sizes — some like to operate from a small tuck-shop while others run the business from a factory. Most of them have started using the latest technologies and business management tools while some like to stick to good ol' post-it notes to stay productive.
Talking about different productivity tools, digital technology is solving many real-world problems and making lives of small business owners a lot easier.
In this post, we have outlined some productivity tools that could be helpful to streamline business process and functions in an efficient way.
Below are some of the main categories you might consider:
Project and task management
ProofHub: ProofHub works great for both small and large businesses alike. It is an all-in-one cloud-based project management software that's known to bring sanity to the work process and functions of a small business. Apart from advanced features, the software is known to visualize work, streamline workflows, track the progress of daily tasks. Small business owners can use ProofHub to organize their business, enable teams to stay in-sync, get work done, and speed up their overall growth. As a work management system, it brings your projects, remote teams, and clients under one roof empowering you to keep things under your ultimate control.
Communication
Rocket.chat
It is an open-source team communication that lets you communicate with others, share files, and chat in real-time. It also offers audio and video conferencing to its users. As a team communication software, you can customize and even add new functionalities to the tool depending on the needs and requirements of your business. You can use Rocket.chat to share and discuss ideas. It also allows you to customize and add new functionalities to the tool in a way that benefits your business the most. It offers top-notch security and safety with user-name restriction and admin transparency. It saves your time without having you search for people and gives you the feature to include relevant people with just their @mention.
Business operations
Blendo
It's hard to find an all-rounder tool that can do everything from sales to customer service to marketing to HR for your business. Blendo is that tool for you that lets you track data from all facets of your business and gives you a bird's eye view of what's happening at the business front. As a business owner, you can combine data from different sources and maximize the value you get from it. Most importantly, it optimizes the data according to your data warehouse for maximum performance and lowers costs. You can use the results of the analysis performed on your data warehouse to enrich the applications used by your sales, marketing, and support teams.
Finance
Freshbooks
It is an all-in-one small business invoicing and accounting solution that makes running your business easy, fast, and secure. It takes care of your business's expenditure by helping you to request payment from customers, track hours spent on projects, manage expenses, and offer clients multiple ways to secure payments. When it comes to invoicing, you'll always invoice for exactly what you're worth with Freshbooks. Your team can log hours and then automatically put them onto an invoice. Stay connected with clients and other key business players with the FreshBooks mobile app so that you can take care of your business anytime, anywhere while you're on the go.
Social media management
HootSuite
HootSuite can empower your business to execute amazing social media strategies. It makes finding, scheduling, managing, and reporting on social media content easier. With HootSuite, you can post updates, connect with your client base, and review responses on more than 35 popular social media networks. The list of features is long such as scheduling multiple social media posts at once, tagging, searching, usage stats make content curation a breeze. Small business owners can use this tool to identify influencers, generate leads for your sales team, and even to find out who's saying what about your business online.
Time management
Timecamp
Every minute of time being spent on business is crucial. It makes sense to invest in a dedicated time-management software to manage time and stay on top of things. Timecamp comes with a time tracker that uses time-tracking for billing clients, measuring business profitability, and keeps a check on employee salaries. It gives quick insights into employees' workflow so you can see the billable and non-billable hours clearly. In addition to this, it gives you the ability to create and send invoices based on time tracked per project and customers. Thus, if you're looking for a time management tool that is intuitive and can evaluate performances against the team, Timecamp is the right tool for you.
Conclusion
Running a small business can be daunting at times. With the right tools and technologies, one can leverage digital technology for more profits and bankability.
AUTHOR BIO
Vartika Kashyap is the Marketing Manager at ProofHub — leading project management and collaboration software. From contributing to websites such as The Huffington Post, Business.com, Elearning, Dzone, and The Next Web to becoming LinkedIn Top Voices in 2016, 2017 and 2018, she has recognized amazing new ways to reach the audience. She weaves stories about productivity, team building, work culture, leadership, and common workplace events. She also loves to read and travel to new places.