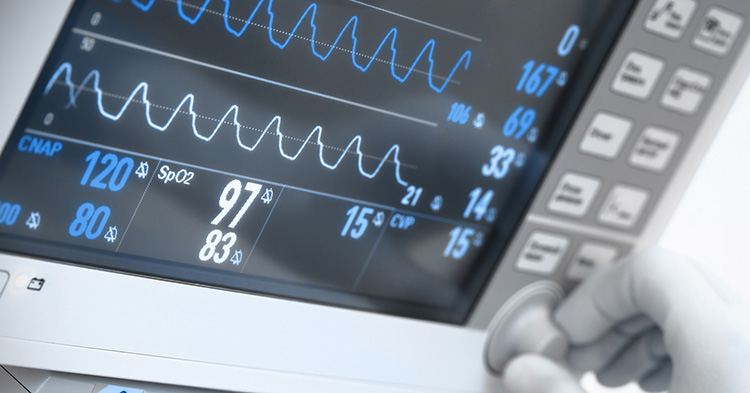 As the advances in technology continue to grow, they are impacting industries. When it comes to healthcare, technology is playing an important role in data monitoring to patient registration. Smartphones and tablets are being used to monitor patients.
Patients are given the option to meet their primary care doctor in the privacy of their home. Technological advancements have removed services from doctor's offices and hospitals and have integrated them with accessible services. Here are six technological advancements in healthcare that have emerged in the past decade.
Electronic Health Record
Sixteen percent of U.S. hospitals were using electronic health records in 2009. In 2013, 80% of hospitals used for CMS' incentive program have introduced EHRs into their organizations. And in 2019, that number continues to grow. Integrating the electronic health record into one platform has provided more integration and efficiency of care for patients.
Since the electronic health record has improved the centralization and efficiency of patient information, it will be used as a data and a population tool in the coming future. There's a trend in data-driven medicine. When data is dictating the decisions that physicians make, it's going to change and improve the outcomes of the regularity of the medicine that's delivered.
EKG Machines
EKG machines are otherwise known as ECG or electrocardiogram machines. The EKG machine is used for a routine examination of the electrical activity of the patient's heart. It can also be used to determine the condition of the patient's heart during an emergency. It provides healthcare providers with a non-invasive and painless method of recording the contraction and expansion of the heart to provide further treatment.
This portable device is easy and simple for healthcare providers to use. It monitors the heart at all times and reports measurements that are available within minutes of use. It can help save a patient's life since it detects the signs of a heart attack. This reduces time so a patient can receive medical assistance as soon as possible.
Mobile Health
Mobile health eliminates the needs for cords and wires as it allows physicians and patients to check their healthcare processes anywhere in the world. The global mobile health market will hit $20.7 billion by 2019, meaning that's going to become even bigger and more prevalent in healthcare. Healthcare providers can send and receive information on smartphones and tablets. They prefer to use mobile health for documentation, orders, and to receive more information from their patients.
Mobile health doesn't consist of wireless connectivity. It's become a central tool that allows patients to take part in their treatment by incorporating communication with biometrics. Thanks to mobile health, patients can make their bathroom scale wireless. Mobile health gives patients the ability to monitor their healthcare out of the office, outside of the lab, and in their everyday lives.
Telemedicine/Telehealth Services
There are several benefits that support telehealth, especially in areas where patients don't have access to the same resources that patients in suburban areas and metropolitan areas have. Patients in an intensive care unit who received telehealth services were discharged 20% more quickly and had a 26% lower mortality rate than those who were in a regular ICU. Telemedicine is still a growing field, and its scope is expanding to meet demand.
While medical claims are generated, these fees are decreased to factor out the traditional costs. These telemedicine clinics also reduced the time for both employees and employers. This eliminates the need for the patient to leave work to see a primary care physician.
Remote Monitoring Tools
By the end of 2012, 2.8 billion patients around the world were using a home monitoring system. Experts say that the use of remote monitoring should continue its growth at a compound annual growth rate (CAGR) of 47.9 percent to reach 50.2 million by 2021. The patients who were monitored decreased costs and unnecessary visits to the doctor's office. If there's something wrong with the patient, the doctor can reach them by phone or e-mail. It allows other people to monitor the patient's health for the doctor.
This sounds invasive, but it's ideal for patients with chronic or serious health conditions. The average rate for readmissions with patients with these conditions is 25%, but with a home monitoring system, those rates declined to 2%. Since hospitals are now being penalized for readmissions, home monitoring systems are a great solution to this problem.
More healthcare tools are still being developed. Data aggregation and data analytics may be the next technological advancement on the horizon. Understanding each of these technologies and advancements can help improve the lives and health of patients around the world.