Choosing a domain name can be a delicate action because this is something that will stay with you throughout the course of your business. You've probably already spent some time trying to figure out what name to use. It seems as if all of the best ones have already been taken. Yet, that doesn't have to be the case. You never know how people will respond to your domain name. You want something that is both catchy and easy to remember. At the same time, it should not be too unique to where people just don't get it. Here are mistakes to avoid when selecting your domain name.
Your domain name isn't your common name
To illustrate, if you choose a domain name using your name or perhaps a partnership name such as WattersLebowski, it should be something people can easily relate to you. Of course, if you already have a business name–you should choose the exact same domain name or something very similar. If you own Cupid's Cupcakes and find that cupidscupcakes.com is taken, then you might go with cupidscupcakes.net or even eatcupidscupcakes.com, which is still a simple domain name but also comes with a handy marketing message as well. When users type in eatcupidscupcakes.com, you can be assured they will be quite hungry for cupcakes.
Don't forget to research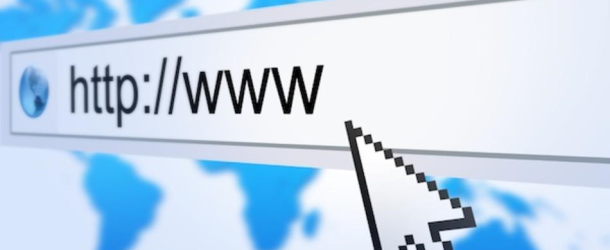 You might have your dream domain name at the top of your mind, but it won't do you any good if it isn't available. You can't just assume someone else hasn't thought of it first. This is why it is important to conduct a comprehensive search to make sure it is available and not registered elsewhere. The reason is you don't want to end up in litigation for alleged infringement. Once you have verified that a domain name is free for use, purchase it and file for federal registration. This way you decrease the risk of trademark infringement actions. You should also buy domain name equivalents to help put your business in an even stronger position.
Don't pick a name that competes with a well-established brand
This means you failed in preparation. You need to know what was out there before your brand came along. It is a research failure if the well-established brand has bad online history. Sometimes, it helps to look into a global option such as .io domain names.
Not checking cultural references around your domain name
Yes, you want to be cool, hip and inclusive, but you also need to exhibit cultural awareness. We live in an age where people protest perceived cultural appropriation, whether you meant harm or not. As a result, you must review how your name is interpreted in all major countries where you plan to do business.
Forgetting about potential stigmas
There was a time when IKEA airbrushed women out of catalog photos for the Saudi Arabian market. They were trying not to offend customers in Saudi Arabia. What ended up happening is they offended their customers all over the world. In fact, Sweden's equality minister made a public statement about the move. This is why it is imperative to look at any potential stigmas which could be associated with your brand. Finding a domain name isn't the most difficult task in the world, but it is not easy either. It's quite easy to make a domain name error without research and due diligence.
Not using keywords in your domain
Listen, you have to use keywords in your domain. Just don't stuff in as many words as possible. Focus on what users will think. If you run a cat cafe, you would logically have cats as a central part of your domain. But, including menu items might be too much. What do users think of when they ponder on a cat cafe? They think cats, petting, coffee and sweets. How can you condense that into a catchy domain name? With keywords, you can gain a global audience.
Using hyphens
We have so much technology at our fingertips, people are not going to type in a domain name with hyphens. It cheapens your name, and users will not remember to use it. As a result, they will go on to a name they can remember. If your desired domain name is only available with a hyphen, look for another domain name.
Making your domain name too long
Put yourself in the shoes of your users–would you type a domain that is too long and over 15 characters? Probably not–especially in the age of mobile apps. As a result, you should keep your domain name short and under 15 characters. Even if modern browsers can handle long URLs, it does not look good truncated in the address bar. If you need more help, don't forget to look into a list of new gTLDs of the world.
Picking a domain name that is difficult to spell
As stated earlier, no one is going to put in the extra effort to try to spell your domain name. It should be both easy to remember and easy to spell. That doesn't mean you can't use a play on words, but again, it cannot be something which people will find is a waste of time. There are so many distractions to keep people busy and occupied. Trying to figure out the spelling of your domain name won't be on anyone's priority list.
Anyone can make a mistake when choosing a domain name. With the proper research, you can ensure you pick the right name.