Hi everyone, hope you all had a great and productive week!
With all the data that today's marketers can access, there's often still no substitute for the quality of information you can get from interviewing real people.
In Rebekah's Whiteboard Friday video below, she teaches us the whys and hows of great interviews.
How To Support Data with Real-Life Interviews
How to Easily Create a Facebook Loop Giveaway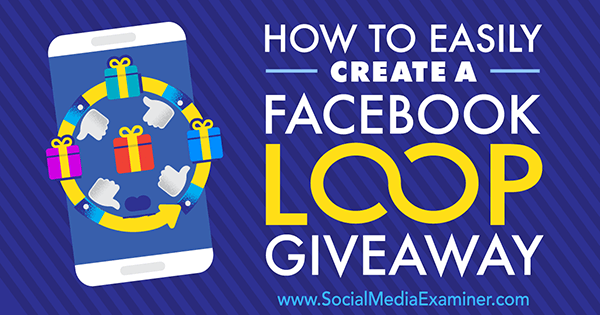 What Is a Loop Giveaway?
A loop giveaway is an interactive way to gain followers/likes and increase brand awareness on Facebook. To create the loop, several businesses agree to host the giveaway on their Facebook pages. Each business directs their audience to a different participating page, and eventually the audience will loop back to the initial page they started on. To generate interest and excitement, each page selects a winner for a prize.
With that said, are you looking for a new way to expand the reach of your Facebook page? Wondering how collaborating with other pages can help? Partnering with other businesses on a Facebook giveaway can help you build your fan base, while engaging your primary audience.
In this article, you'll discover how to host a Facebook loop giveaway in four easy steps.
6 Ways to Protect Your Business Reputation With Social Media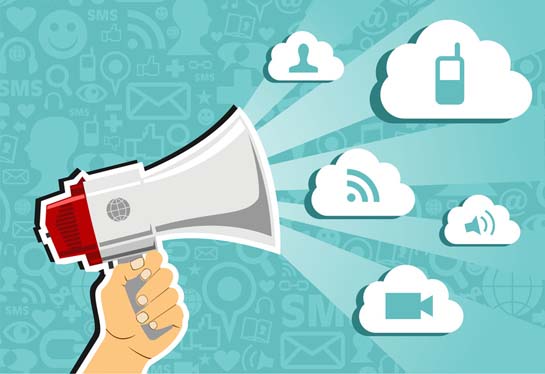 Do you want to increase trust with your fans and followers? Want to avoid making mistakes on social media? There are easy ways to avoid potential problems that could negatively affect your business and reputation online.
In this article, you'll discover six ways to present your business in the best light possible on social media.
#1: Use Humor Appropriately
#2: Fact-check and Spell-check Your Content
#3: Respond to All Comments and Complaints
#4: Make Sure Your Customer Service Apps Are Working
#5: Search for Rogue or Duplicate Pages
#6: Respond to Both Positive and Negative Reviews
And as usual, in no particular order:
Content Creation & Marketing/SEO and Search
18 Reasons Your Website is Crawler-Unfriendly: Guide to Crawlability Issues
Social Media/Small Business Bites
On iblogzone.com & more from around the web …
That's it! Enjoy and enjoy the rest of your weekend.