Any business serious about improving the outcomes of their email marketing campaigns needs to seriously consider how they use personalization. By crafting every message in such a way that is it personal to the recipient, you have a far greater chance of prompting opens and click-throughs.
10 Email Personalization Ideas for Email Marketing
One report by Aberdeen Research found that "Personalized emails improve click-through rates by 14%, and conversion rates by 10%". With such large potential rewards, can any business really afford not to personalize?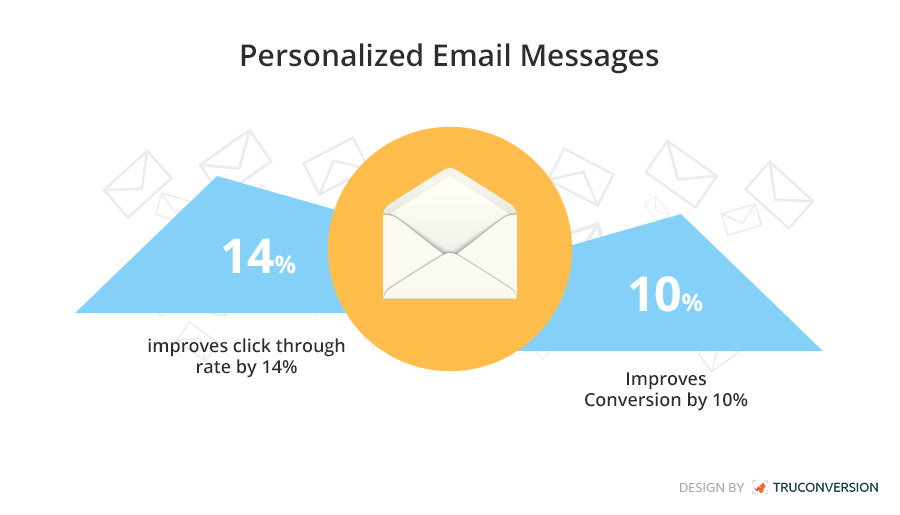 Here are 10 ways your business can improve the success rate of your campaigns:
Use a time trigger
If you know what time of day your message is going to arrive in the recipient's mailbox, why not increase the relevance of the greeting?
"Good morning Victor" or "Good evening Victor" adds some additional relevance to the message. And if there is a time sensitive offer included in the message, this time awareness adds a little more psychological weight, helping to prompt the reader to take action.
Use a location trigger
If your email list is segmented based on a particular territory or country, make mention of that fact in your message text:
"Hi Victor,
We are currently running a special offer for our valued customers in Sweden – a 50% discount on all our products if you order before 2pm tomorrow."
Again, this small detail is powerful and effective.
Use a weather trigger
The changing seasons provide a good opportunity to run weather themed campaigns. Try adding some weather related information to your next email:
"Victor,
Make the most of your long, warm evenings this summer with the Super Widget from Acme."
Or maybe:
"Hi Victor,
Rainy days are horrible, but here at Acme Coffee our hot chocolate is just what you need to warm up again."
Use company data intelligently
Using your business database and an up-to-date mailing list, you should be able to cross-reference purchasing data to pull out common threads. Targeting colleagues at the same company is a good way to make messages more relevant:
"Hi Victor,
We have noticed that some of your colleagues have already purchased our mini vacation package, and we want to be sure that everyone at Acme International is taking advantage of our promotion."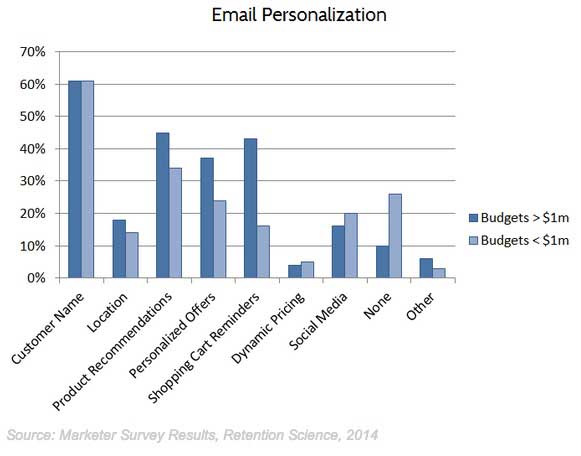 Use calendar event triggers
Every year there are dozens of scheduled events that can be used to personalize emails. Christmas, Easter, even Superbowl Sunday can all be used:
"Hi Victor,
There are just 3 days until Christmas Day and you've already missed the last post. Fortunately, Acme Digital's electronic gift vouchers are available right up until Christmas morning."
Leverage your social media data
Social media is an important part of your digital marketing strategy, but it can also be used to inform future emails too. Basic actions such as 'likes' on your company Facebook page, or retweets on Twitter can be used as triggers for emails:
"Hi Victor,
We'd really like to thank you for following our company Facebook page. As a token off our gratitude, please use the attached voucher code to receive a 25% discount off your next order."
Use a subscriber web activity trigger
If people have signed up to your company website mailing list, you should certainly make use of that permission. Try something like:
"Hi Victor,
As a regular reader of the Acme International blog, we thought you might like to know that we've just published a new post."
Implement a Call to Action trigger
Even after a prospect has made contact with your sales team, there's no reason not to follow them up afterwards. These follow-ups keep the lines of communication open, and invite your prospect to ask more pre-purchase questions:
"Hi Victor,
Thanks very much for your time today. If you have any more questions about Acme Widgets, or you'd like to arrange a second demo, please give me a call on +001 234 567890."
Invite customers to connect according to their preferences
Every customer has a communications channel of choice. Some prefer phone calls, others like emails – so use that knowledge to tailor your messages:
"Hi Victor,
Give me a call today on +001 234 56789 to secure your personal discount on our new widget range."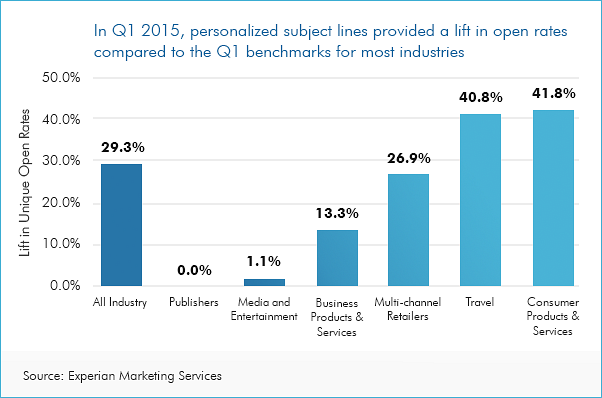 Use a purchase order trigger
Tying automated emails into your purchasing system allows you to send highly relevant, personalized messages to your customers, encouraging you them to re-engage.
"Hi Victor,
Thanks for your order of 15 widgets. If you're happy with your purchase, we'd love you to leave us a Trustpilot review. In return, we will send you a 40% discount voucher for your next purchase."
Email personalization is absolutely crucial to boosting the success of your campaigns. You will however need to ensure that you have a reliable business database. Any additional investment required will quickly be repaid thanks to the improved conversion rates of every campaign.