When you choose WordPress as the content management system for your website, you automatically get a "carte blanche" to build and design it the way that you want. And that's great!
Although WordPress already comes packed with every necessary feature to make your experience with it smooth and easy, it also enables you to further improve your website according to your specific needs. The mind-blowing number of plugins at the WordPress directory is right there to help you enhance the design and functionality of your website in the areas that most matter to you.
With such a huge number of enhancement opportunities, it will be a total miss out to have a poorly built website. If you're not satisfied with how your website looks or if the things don't feel right on it, then it's the high time to take actions. You can totally transform its appearance by choosing the right plugins, which will not only improve its overall look, but also enhance its functionality.
Below you can find a list of handpicked WordPress plugins, which have proved to do a great job in changing your website's appearance for the better and are also good at attracting visitors. If interested you can also browse other articles that help you use WordPress for your business here on iblogzone.com.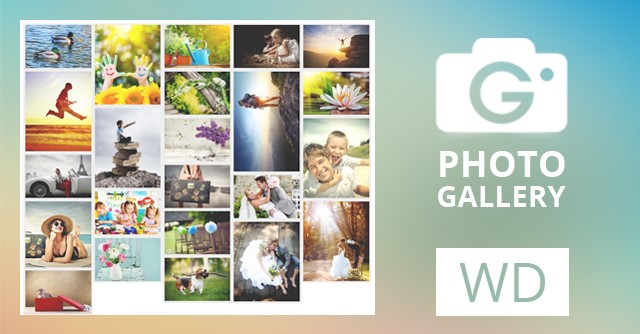 A simple thing you can do to improve your website is to keep it clean and organized. It especially applies to the websites which feature a great number of images and other visual content. With WordPress Photo Gallery photos and images on your website will be beautifully organized and displayed at their best. It has a number of view options for images, such as Thumbnails, Masonry, Mosaic, Slideshow, Image Browser, Blog Style and Carousel, and Compact, Masonry and Extended views for albums. All the views for images and albums are highly customizable to fit your specific needs.
The plugin enables you to add images to the albums and galleries by various means and also set sorting for image display. The photos can be opened in the lightbox or be redirected to the image URL. The powerful lightbox of the plugin supports full-width view, filmstrip option and has 15 transition effects for the slideshow. Photo comments,info, rating, and social sharing buttons can also be displayed within the lightbox.
Photo Gallery comes with a bundle of useful widgets, such as Photo Gallery, Tag Cloud, Photo Gallery Slideshow, Dynamic Photo Gallery Tags Cloud which provide an additional way to showcase the content in your galleries.
Photo Gallery plugin comes with a list of add-ons, among which I would like to pinpoint Photo Gallery Ecommerce add-on , which allows you to create image catalogs and sell their printed or digital versions using PayPal or Stripe. I bet your website visitors will love it so much.

One theory that goes around is that sliders tend to slow down the speed of your website.While it can,sometimes, turn to be the truth, it's surely not the case with the Slider WD plugin. The plugin is responsive and adapts to all sized devices, ensuring the smooth operation of your website.It will help you to add highly configurable slders with over 26 transition effects and highlight the key content on your website in the most catchy way. You can use the slider as a widget on the sidebars, or insert it to the posts and pages of your website.
Slider WD comes with a number of layers to add to the slides,which will not only make your sliders functional but also improve them in terms of design elements. To best showcase your content and provide a visual appeal the slider offers parallax, filmstrip and carousel options. If the illegal usage of your slides matters to you,you can easily prevent it by adding watermarks to the slides.
You can also add custom CSS to the slider and give it additional design elements that will mst fit your website and your needs.

A common issue with most websites is that their owners oftentimes overlook the importance of the header and footer section. Although it is believed that very few visitors reach the bottom of a page, that's not always the truth. Well taken care of header and footer sections can help you to significantly improve your website's appearance and make it more functional as well. If you still doubt that, Header and Footer plugin will make you sure.
It enables you to add custom HTML, Javascript, CSS codes of various services such as, Google analytics, custom tracking , Google webmaster/Tradedoubler verification codes, etc, to the header and footer sections of your website. With the plugin you can also insert different advertising banners before or after posts on any of your site's pages. It is able to differentiate between mobile and desktop users to display ads of relevant formats to each of them. The plugins also supports some features for better SEO performance.
Yet Another Related Posts Plugin

Wouldn't it be great to offer your readers more content from your website and at the same time enhance its overall appearance ? Well, that's exactly what Yet Another Related Posts plugin does. It displays posts, pages and other relevant content to your readers based on the settings you choose. The plugin uses an advanced algorithm which detects the relevancy of the content considering its title, tags, categories, custom taxonomies, etc.
You are given full control of how to display the relevant results.You can choose between the list or thumbnail view options, and select one of the provided templates, which you'll find the most suitable one for your website. The posts also include featured images which make it easy to show what the posts are about. If you, for some reason, don't want the related content to be displayed right after your posts, you still have the option to display them as a widget on the widget area.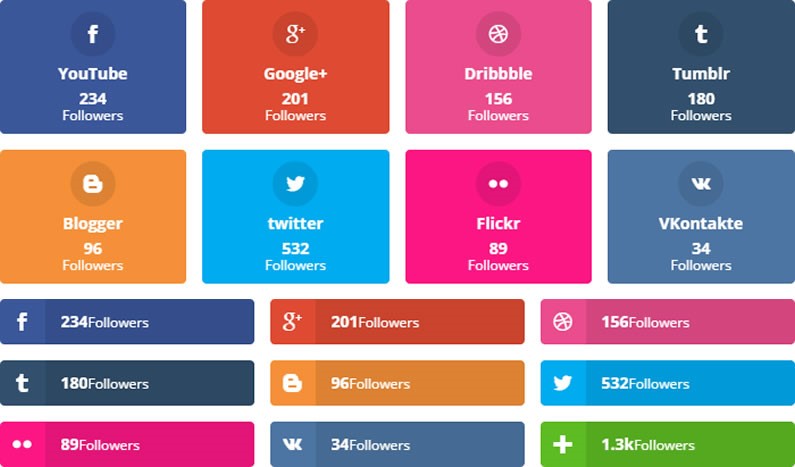 Monarch is one of those multifunctional plugins that can help you not only improve particular aspects of your website,but also bring a bundle of benefits to it as well. First and foremost it allows you to add social sharing and following icons to 5 different locations on your blog. It currently supports over 20 social sharing and 35 social networks for following to choose from. There is a number of customization options for the sharing icons and you can give them the color, size and style you want.
Apart from social sharing buttons Monarch also enables you to add 6 automatic pop-ups and fly-ins which can be triggered upon different user interaction, such as timed delay, when reaching to the post bottom, scrolling to the particular part of the page, after inactivity, etc.
The plugin is responsive and makes sure all of your sharing and following buttons are perfectly displayed across all kinds of devices. With Monarch you can not only change the overall design of your website but also increase its social engagement and drive more traffic.
Choosing a good WordPress plugin is not that easy. These plugins have undergone a personal testing and proved to be highly useful if you're serious about your website's improvement. As you can see they are able to improve your website from different aspects and in various areas, and bring real results in terms of site traffic and engagement. Take your pick from the list and don't forget to share your experience with me in the comments.