Doing SEO requires not only knowledge of the best practices and techniques, but also effort and hard work. Yes, effort and hard work is a "standard" requirement with just about anything you do online to succeed. One of the things you need to have, when providing SEO services, or doing it your own, is a set of tools that will help you achieve a specific objective.
Before the privacy issue and other unknown reasons, there were a lot of free tools out there that helped you conduct your keyword and competition researches, without any problems. While there are still some great SEO tools available, sadly, most of them, in one way or another have some limitations.
So you may be asking, what advanced keyword and competitive research tool has been in my SEO tool arsenal for a very long time? Quick answer, definitely SEMrush.
What is SEMrush?
In a nutshell, SEMrush is a professional software developed for search and marketing professionals, SEO enthusiasts, practitioners, and aspiring SEO Consultants. It provides the user with important SEO data, like how your site is doing in search engine rankings, discovering in the process keywords that you are ranking for and perhaps don't even know about, and most importantly, it allows you to "spy" on your competitors, on a lot of factors, and on different search engines.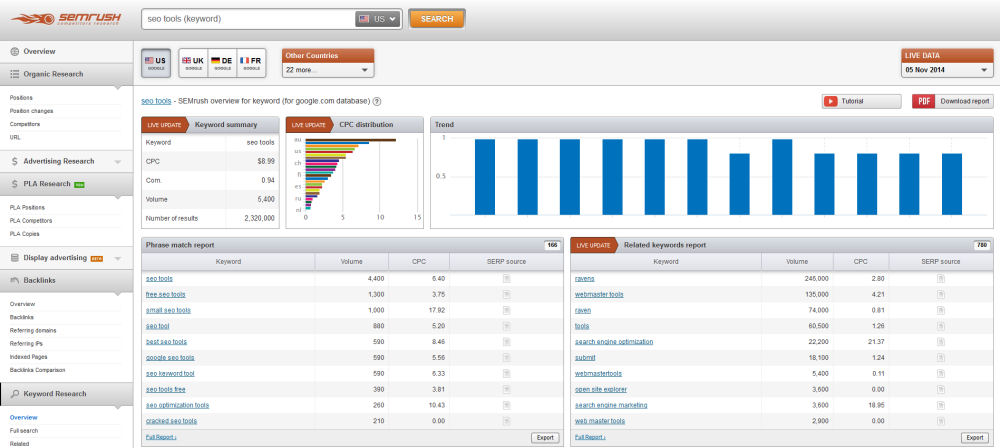 SEMRush is constantly updating its database. As of their last update, they now account with 452 K+ users, 106 million+ keywords, 96 million+ domains, on 26 different databases. So if numbers can impress you, that's quite a lot of data that helps provide pretty accurate results.
Here's a snapshot of what you can do with the tool:
Site Audit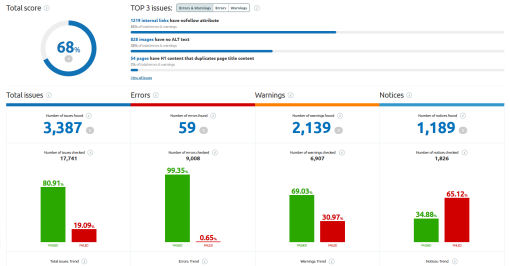 Check your website's health
Decide what issues to fix first
Track web optimization progress
Organic Research
See competitors' best keywords
Discover new organic competitors
Observe position changes of domains
Backlinks
Conduct a deep backlink analysis
Understand referring domains' authority
Check backlinks' types
Spot the geolocation of referring domains and IPs
Keyword Research
Find the right keywords for SEO and PPC campaigns
Gather phrase matches and related keywords
Get long-tail keywords
Explore multinational and multilingual environments
Advertising Research
Uncover Your Competitors' Ad Strategies and Budget
Analyze Your Online Rivals' Ad Copies and Keywords
Discover New Competitors in AdWords and Bing Ads
Localize Your Ad Campaigns
Display Advertising
See top publishers and advertisers
Analyze competitors' display ads
Spot new publishers
View displays from different devices
and a lot more…
SEO Webinars, Guides, etc..
In case you were wondering, yes in addition to their resourceful blog, SEO guides, etc., SEMrush also has webinars for everyone to join and learn about SEO regardless if you are a member or not;
Affiliate Program
If the above is not enough, you can also be an affiliate of SEMrush and get 40% commission for each monthly payment over the lifetime of your referred user's subscription! That´s fantastico!
Anyway, and as you can see, this is not just another SEO Tool. Check it out for free!