Looking for another reason to like our pals at ThemeFuse.com? Well, get ready for this: They are about to give away three premium WordPress themes to our readers.
While it is pretty likely that you are relying on WordPress for your website or blog, you may not get the most out of it if you are using a shoddy template or theme. Maybe you haven't even put that much effort into making the pages all that they can be. No fear, if you enter and win the giveaway, you can have one of the most up to date blogs or sites imaginable thanks to ThemeFuse and its amazing designs.
We have plans for giving away 3 vouchers, and here's how you can win (*):
Take a dip down to the comments section and explain what and why you think you need to win one of the free themes.
Tweet a small message about the giveaway
Show the Facebook love by liking our Facebook pages
(*) Giveaway runs via RaffleCopter (see below). We are going to list the names of the lucky winners in two weeks, so don't forget to come back and see if you are one of them.
You Will Want a ThemeFuse Theme
There is little about the web that makes people step back and say "whoa". We've seen it all, but that doesn't mean that you can't really impress people visiting your blog or site. ThemeFuse makes a point of providing the kind of design, features, and navigational tools that will make visitors love the pages right away, and return again and again.
They also make it easier than ever for you to get your site or blog up and running thanks to a partnership with a preferred hosting service. Now you can register for the domain and let the firm setup installation.
Check out just a few WordPress templates offered by ThemeFuse:
Conexus – Responsive WordPress Theme
A flexible, clean and modern design that will work with any blog or site that wants their viewers to interact and respond.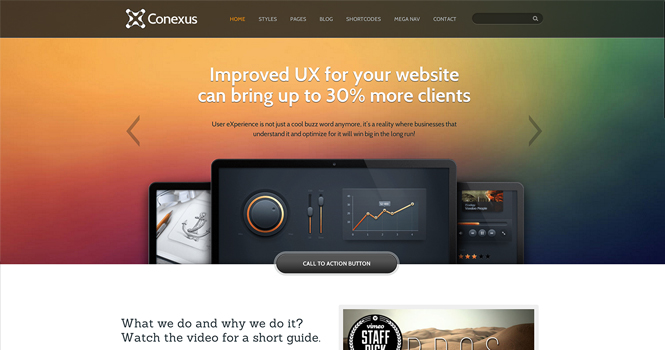 Exquisite Works – Corporate WordPress Theme
This WordPress theme is for the corporate world, but also for those who want that impressive and familiar corporate styling.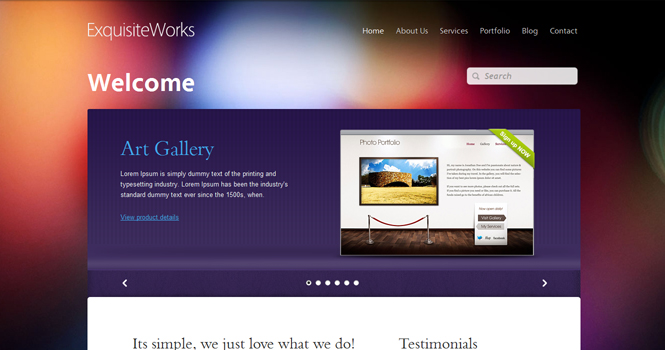 VideoGrid – Video WordPress Theme
More about videos than words? This WordPress theme is a great framework for any video libraries and collections.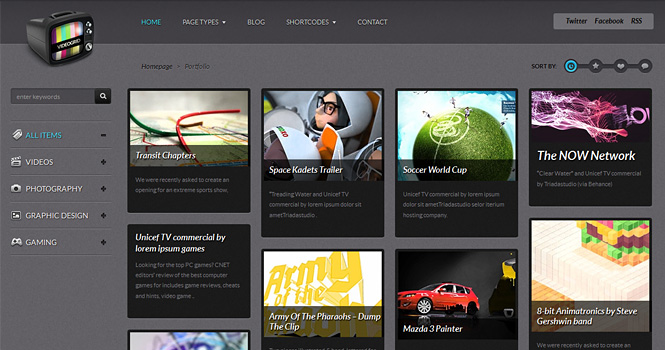 Creative Juice – Portfolio WordPress Theme
Portfolios have never had a nicer home, and if you are a creative soul in need of a good place to spotlight or introduce the world to your work, this is the one.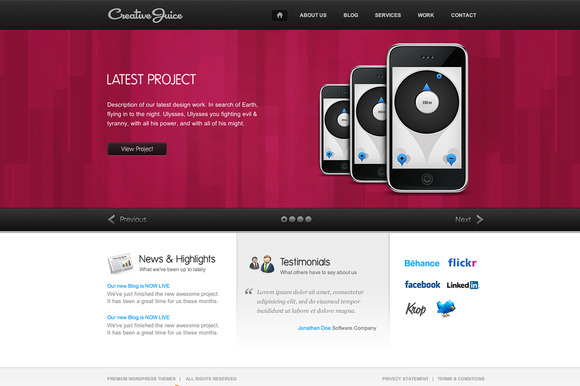 My Journey – Blog WordPress Theme
Use your iPhone or computer to keep the world up to speed with your travels in real time, or any time. This one includes video and image libraries as well as other travel oriented features.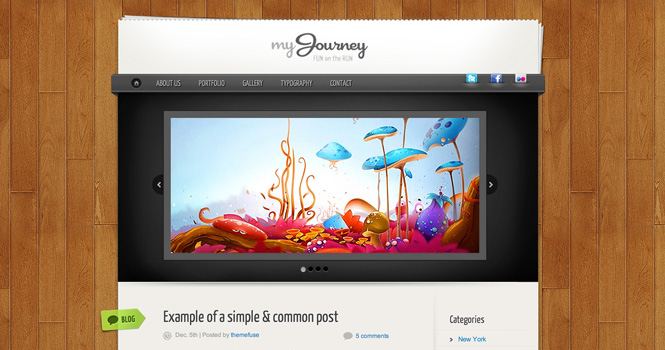 Now you know how much ThemeFuse has available for you…what are you waiting for! Enter and try to win one for yourself today!
a Rafflecopter giveaway
Good Luck!