Hi everyone, hope you all had a great and productive week!
When it comes to the link building process, there's a lot to keep track of — and that process today is pretty different from what it was a few short years ago. In the video below from Rand of Moz.´com, he scores 20 different attributes that can influence a link's value based on whether or not they still matter in 2015/2016.
20 Attributes that Influence a Link's Value – Whiteboard Friday
<>Google's Full Version Of Their Search Quality Rating Guidelines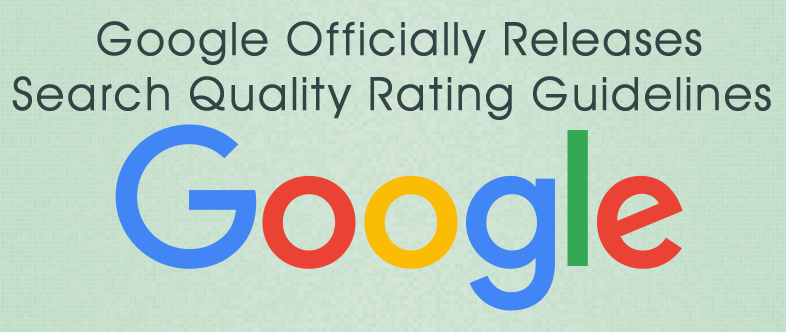 Google recently released a full version of their Search Quality Rating Guidelines, a 160-page PDF document, whose purpose is to help their Google Search Quality Raters understand how to rate the search results they are testing. In the past, some versions of the document was leaked, and Google did officially release an abridged version back in 2013. Since, Google has not released any other version of the document until now, which it decided to release the full 160-page version that was previously only available to these Search Quality Raters. It is 160 pages of great SEO knowledge.
Part of the official announcement is…
Developing algorithmic changes to search involves a process of experimentation. Part of that experimentation is having evaluators—people who assess the quality of Google's search results—give us feedback on our experiments. Ratings from evaluators do not determine individual site rankings, but are used help us understand our experiments. The evaluators base their ratings on guidelines we give them; the guidelines reflect what Google thinks search users want.

In 2013, we published our human rating guidelines to provide transparency on how Google works and to help webmasters understand what Google looks for in web pages. Since that time, a lot has changed: notably, more people have smartphones than ever before and more searches are done on mobile devices today than on computers.
Download the full Search Quality Rating Guidelines, courtesy of Google here.
6 Tips to Grow Your Pinterest Marketing Results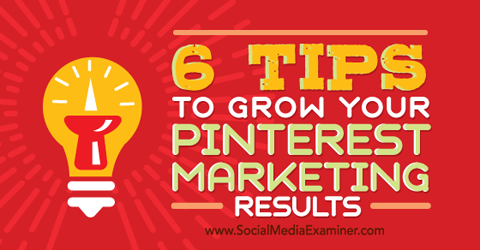 Is your Pinterest account working for you? Want to take your Pinterest marketing to the next level? Tailoring your profile, boards and pins to appeal to your target audience will grow your followers and increase engagement. In this article, courtesy of SocialMediaExaminer.com, you'll discover six ways to improve your Pinterest marketing.
And as usual, in no particular order:
Content Creation & Marketing/SEO and Search
Social Media/Small Business Bites
More from around the web …
That's it! Enjoy, have a great weekend!