Gone are the days when marketing strategies were confined to billboard posters, TV commercials, newspaper advertisements and email subscriber lists. Today, advanced developments in technology have presented businesses with new and exciting forms of marketing that make the advertising process dynamic, intuitive and more intelligent than ever before.
Below are just some of the new forms of marketing that have emerged as a result of new technological advancements:
Social media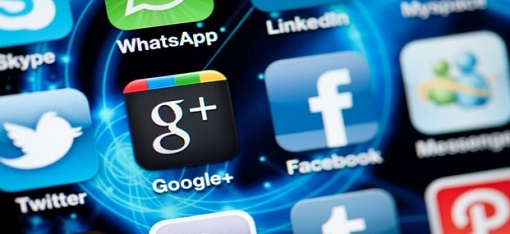 As well as changing the face of modern day communication, social media has revolutionised the marketing plans of businesses of all sizes and market sectors. From small scale local enterprises to multi-national corporations, building active Facebook, Twitter, Pinterest and LinkedIn profiles has become an integral part of contemporary marketing strategies. These platforms offer businesses the chance to interact with their customers on a personal level that has never before been possible. For an example of savvy social media marketing take a look at this blogpost by webstore and online retail experts Veeqo, that explores how social media can be used to create brand exposure through agile online marketing. Unlike many other marketing techniques, winning the attention of one customer does not just end with a single new lead. Thanks to functions such as sharing, retweeting, hash tagging and public newsfeed updates, businesses have the power to use their followers as a medium for reaching an extended network of users that can then be turned into prospective leads.

Mobile push messaging
With over 70% of the UK population now owning a smartphone, harnessing the power of mobile technology has emerged as a key factor in the marketing strategies of many forward thinking businesses. Push messaging is the latest trend to take the world by storm, defined by the Mobile Marketing Association as "any content sent by or on behalf of advertisers and marketers to a wireless mobile device at a time other than when the subscriber requests it." Encompassing SMS messages, emails, picture messages, audio and multimedia content, push messaging gives advertisers the power to connect with potential clients on a whole new level.

eCommerce personalisation
Thanks to modern technology, conventional 'browse and buy' online stores are a thing of the past. Today, eCommerce platforms are integrated with an array of intelligent algorithms that actively analyse a shoppers online habits and use these as a form of marketing. Amazon's 'customers who bought this item also bought' is a prime example of an intelligent eCommerce setup.

Customer relationship management (CRM)
Complex and intuitive, customer relationship management technology is used to actively organise, synchronise and automate best business marketing practices. The concept has evolved into a thriving industry of its own, with a huge number of companies now offering specialised CRM services. Results are used to help businesses identify potential customers and generate leads as well as monitor and measure multichannel marketing campaigns such as email, SEO, social media, mobile and direct mail. CRM systems can also be used to actively track web activity in order to enhance customer relationships and tailor content to the unique preferences of a user. Collected information is then amalgamated to offer businesses valuable consumer insight that simply wouldn't be possible without the intelligent analysis potential of modern technology.
With new technology continually emerging, it is essential for businesses to stay up to date with all the latest modern marketing techniques in order to give themselves an edge over their competition.