Hi everyone, hope you all had a great and productive week! Search engine optimization, just like any other areas of digital marketing incorprates elements of science. It becomes problematic for everyone, though, when theories that haven't been the subject of real scientific rigor are passed off as proven facts. In Moz.com's recent Whiteboard Friday video, Stone Temple Consulting's Mark Traphagen teaches a thing or two about these scientific methods and how it can be applied to a day-to-day work.
Becoming Better SEO Scientists
How to Boost Your Facebook Ad Visibility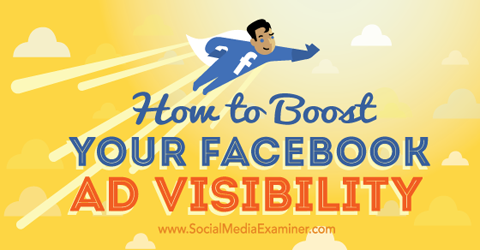 Do you use Facebook ads to promote your business? Are you struggling to connect with your audience? Did you know that by fine-tuning your Facebook ads, you can capture the attention of both customers and prospects? In a recent article published on SocialMediaExaminer you'll discover how to boost the visibility of your Facebook ads.
Here are the steps:
#1: Use a Clutter-Free Image With Minimal Text
#2: Write Short, Attention-Grabbing Copy
#3: Explore Audience Targeting
#4: Set a Daily Ad Budget
UX, Content Quality, and SEO
This week, Moz's whiteboard friday published back-to-back SEO videos from Stemple Consulting. UX or user experience and the quality of your content have an incredibly broad impact on your SEO efforts. In the video below, Stone Temple's Eric Enge shows you how paying attention to your users can benefit your position in the SERPs.
And as usual, in no particular order:
Content Creation & Marketing/SEO and Search
Life After Mobilegeddon
The Ultimate Guide To Bing Webmaster Tools
Social Media/Small Business Bites
More from around the web …
That's it! Enjoy, have a great weekend!