Whether you are a marketer, a business consultant, or someone who needs to prepare slides, business presentations, newsletters, guides (instruction manuals), brochures, business cards, etc., making use of templates are getting to be a work ally than most of you may imagine. It saves you time, it helps you to be more productive, and in a way, it saves you money. If you are like me, my graphic and technical skills are not so great, and I find it to be very frustrating and too time consuming to create a presentation from scratch.
Take as an example what a lot of people out there says about repurposing content as part of your content marketing strategy. One of the ways we can achieve repurposing content is by getting some of our older quality articles and revive them via a slide presentation, turning your content into multimedia, or perhaps even an ebook. Preparing a slide presentation on Powerpoint for example and uploading it to SlideShare.com is definitely one way of repurposing and remarketing your content.
As you may already know, templates are quite common in many applications. Most likely you have seen them with Powerpoint, Word, Excel, etc. While most popular application do come with ready made templates for you to use, most are really very basic and the choices are not a whole lot. As I said before, I think of another many ways that I can make use of templates for my work and within the process save time and focus more on what I need to get done.

With that said, let me present to you an online library of PowerPoint templates, slides, graphic designs, and more. PoweredTemplate.com offers print design templates, Microsoft templates, Powerpoint charts and diagrams, vector graphics, business and presentation templates in different themes developed and designed by field experts. Their library of high quality Templates with customizable content, is a great place to download professional Templates for making business presentations, manuals, web presentations, and even the most complex diagrams with the help of editable models. And before I forget, in case you go over their site and look around, don't forget to use the "search" function.
Here are some examples:
click on images for a larger view
The SEO Template (this is just one of them)
Imagine my surprise when I saw "marketing" related templates ready made already. As you know SEO is one of my main topics in this blog and finding templates that are spot-on is a time saver. From here, everything else is a breeze.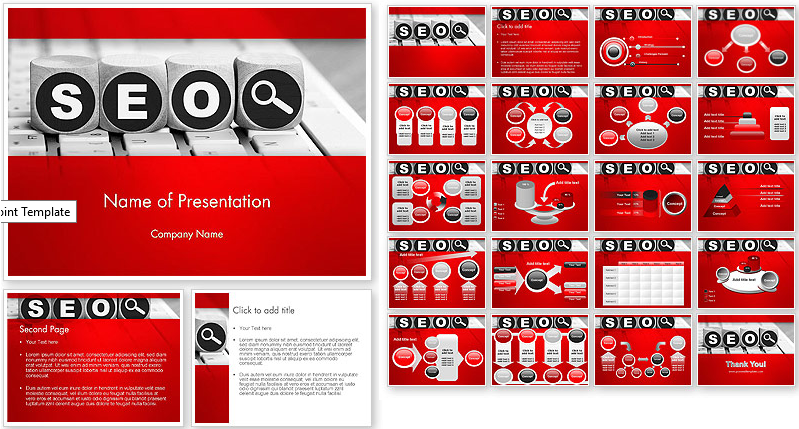 Social Media Templates
Social Media Signs PPT Template. A really nice and neat template with any pointers and various social media signs on the background that will help for presentations on social media, social networks, Twitter and Facebook, Pinterest, and the likes.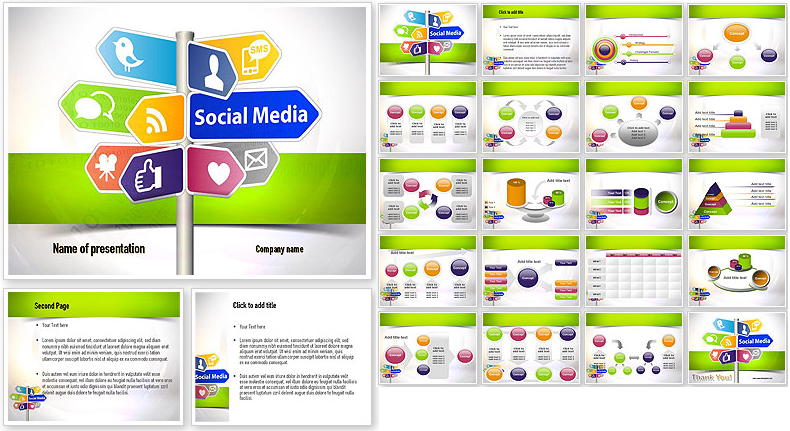 Newsletter Templates
Money is on the list, right? Make your subscirber happy by presenting them with a nice visual presentation of your newsletter. The Newsletter Template is completely designed and professionally preformatted, includes high resolution photos and images, totally customizable and suitable for printing on a commercial press, black & white or color office printer.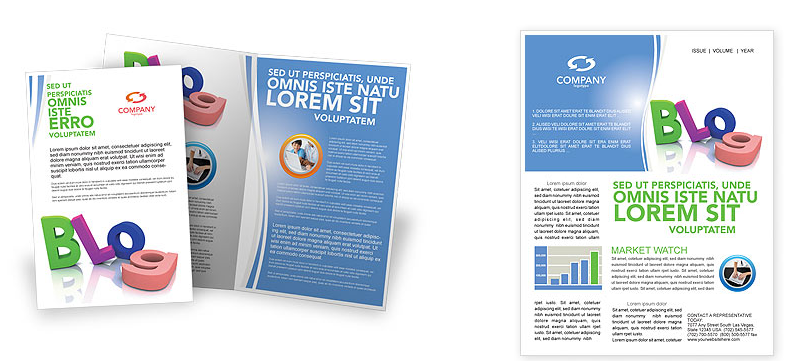 How to Manuals, guides, ebooks, etc..
Need a template to work on an instaruction manual, a how to type guide for your audience, etc.?

and, a literally thousands more on their massive library, including Powerpoint Charts, Diagrams, Business Cards, and more…

How Much Does It Cost?
Well, sadly its not free. Then again, how do you expect to have high quality templates that are made professionally without having to contribute a bit to their development cost, right? Actually, the pricing model they have is quite interesting. If you are looking just for one or two templates, the individual pricing for a single template may just be good enough for you. There is also the "complate business set" which are a tad expensive, depending on your budget. In my opinion, the best choice is their subscription model which makes everything a lot more affordable.
Take a look and decide for yourself the option that fits you best. BTW, if you go all the way at the end of this post, you may want to participate in our givwaway of some subscriptions to PoweredTemplates. You may get lucky and win.
Conclusion
Modern technology has gone a long way to ensure tomorrow's problems are solved by yesterday's solutions. Visionaries foresaw challenges that coursework and lesson presentation constituted and acted by putting together the most effective blueprints that PowerPoint and other applications could ever afford. It's through their handy work that a brilliant idea in form of PoweredTemplates came to life. They endured hardship of creating highly innovative products so that your future may end up smooth. Accordingly, why follow the long way out creating things from scratch while you can take the shorter route that's within your reach.
The Giveaway
Not yet convinced? Well, here's your chance to win subscriptions and credits from PoweredTemplates.com. Just follow the simple set of rules below and check back 15 days from now to see it you won. BTW, there are some steps that you can do daily, so the more you perform, the higher your chances are of winning.
Here are the prizes:
First place: 3 month Silver Membership
Second place: 1 month Silver Membership
Third place: $20 Credit for use towards any template
a Rafflecopter giveaway
this post brought to you by http://www.poweredtemplate.com