Hi everyone, hope you all had a great and productive week! This week, Moz´s whiteboard Friday talks about Panda optimization. Michael Cottam goes through real world things you can do, and also talks about specific tactics you can use. He first talks about what Panda does measure, and then follows with how it might actually go about measuring these factors on your site, and lastly, what should you do to succeed based on those factors.
Twitter is Experimenting Self-Explaining Hashtags
Everyone has already mentioned that using #hastags on twitter can help increase user engagement. Sometimes though things get a bit confused when you start seeing hashtags from your stream that you have no idea what it is about. Well, things are about to get better.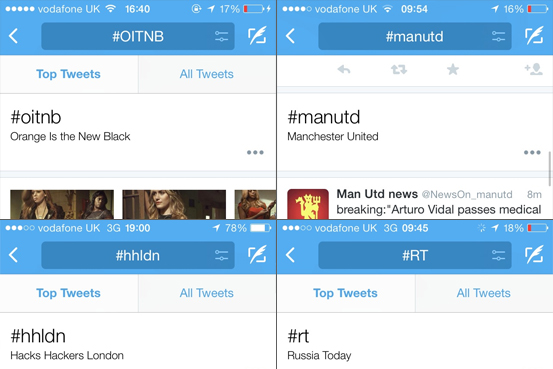 Twitter is testing a new feature, as seen by The Wall Street Journal in the Twitter app for iOS, which adds an expanded label to some hashtag searches such as #tbt (Throwback Thursday), #smh (Shaking My Head) or #oitnb (TV series "Orange Is The New Black"). The labeling gives the hashtags a sense of legitimacy and order as related to a certain event or subject.
Sounds interesting, does it not? I for one think that it would be very useful. How about you?
What's your secret for creating highly shareable headlines for your blog posts and articles?
Shareaholic this week published a post that provides "10 bold strategies" that can help you increase your click factor. They asked some successful marketers to answer the question above, and the results are pretty interesting. For example, one bold strategy is to go to your local magazine stand. For the other 9, read them here.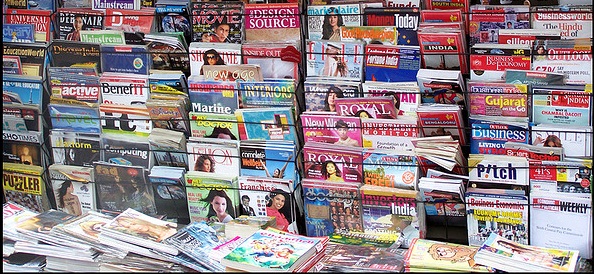 "Big magazine brands spend thousands of dollars studying which headlines make buyers grab a copy from the newsstand," says Juha Liikala of Stripped Bare Media. Liikala recommends you, "Study those magazines from the cover photo to the headlines they use, and also take a look at the magazine's table of contents. Chances are that you'll instantly find multiple brilliant (and certainly shareable) headlines you can adapt to your own blog."
And as usual, in no particular order:
Content Creation & Marketing/SEO and Search
A Manual and Effective Link Audit in 6 Steps
Social/Small Business Bites
More from around the web …
That's it! Enjoy and have a great weekend!