Hi everyone! Hope you all had a great and productive week. Undoubtedly one of the most noteworthy news that spread like wildfire this week was that of the Heartbleed bug. The heartbleed bug apparently is a very serious vulnerability in the popular OpenSSL. The flaw was first reported to the team behind OpenSSL by Google security researcher Neel Mehta, and independently found by security firm Codenomicon. Based on what the researchers discovered, the malicious code has been in OpenSSL for about two years, and using it doesn't leave a trace.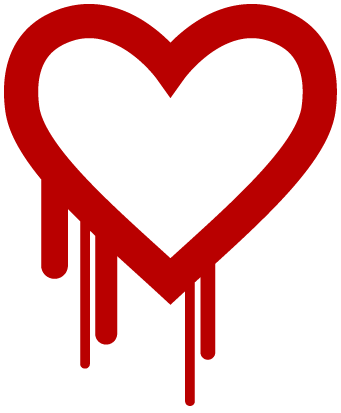 There are mixed feeling about it being b ad or not, but as they say, better safe than sorry. Change your passwords immediately, whenever you can. Most sites have already fixed the bug and network such as Pinterest even sent a massive email out recommending a password change just to be extra careful. Here´s a list of sites that suggest changes in your password right now.
Now, and since bad news normally does not come alone, this week, a news alert by some major hosting companies revealed that a recent security audit by the JetPack team, discovered a vulnerability in the plugin that would allow an attacker to bypass a site's access controls and publish posts to your WordPress installation(s). Nasty stuff and if you are using JetPack, you should updated the plugin ASAP.
Matt Cutts On SPAM Around The World
Interactive content is causing a stir in the High Position office. This Matt Cutts Melody – debut hit – "Spam Around the World" is a comedy montage of some of the best Google Webmasters videos. Take a break and watch it.
Ranking for branded keywords is obviously quite a bit easier than for unbranded terms, but it takes some thought. We don't just want to send everyone through our homepages; it's far better to send them to the page that best answers their query. In today's Whiteboard Friday, Rand covers four steps to be sure you're setting things up the right way.
And as usual, in no particular order:
Content Creation & Marketing/SEO and Search
Social/Small Business Bites
3 Critical Steps for Optimizing (SEO) Your Pinterest Page To Rank High On Search Engines
LinkedIn Angers Businesses With Feature Removal
More from around the web…
That's it! Enjoy and have a great weekend!