Hi everyone! Hope you all had a great and productive week. This week Moz.com has released the 2014 results from over 3,700+ plus people who participated in this year's industry survey. The compiled results are available here. Essentially, content marketing is on the rise and fewer and fewer are actively link-building (I wonder why). In any event, keyword research and rank-tracking are still an important part of SEO, according to the survey. Aside from many information that you will find in this survey are the top SEO tools used by many, top social platforms, top marketing activities, etc. Not surprisingly, the #1 spot for SEO tools is Google Webmaster Tools.
Top SEO Tools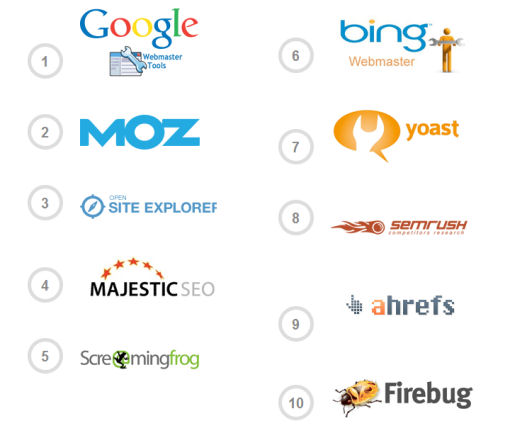 Top Social Platforms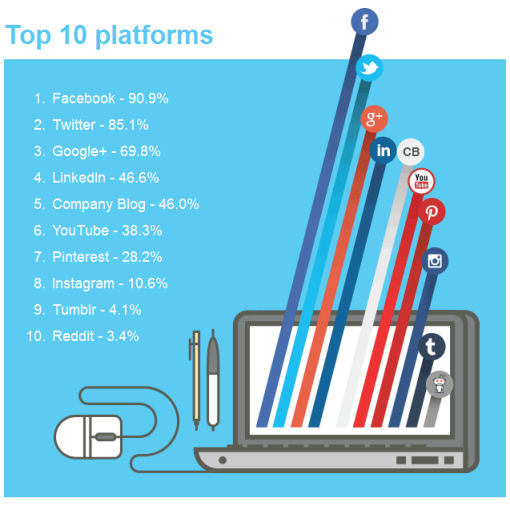 In addition, in this survey, you will also find the top:
Top 10 content tools
Social Tools
and more..
Google+ Profile Links Now No-Followed
Another interesting news this week was that of a thread posted on Google+ by Mark Traphagen. See the thread here more info. Essentially, it appears that all links in the profile section are no longer followed. There you go, another link crackdown from Google? For now, post links seems that are still followed so let's see how that goes.
Google Starts Penalizing Sites for Rich Snippet Spam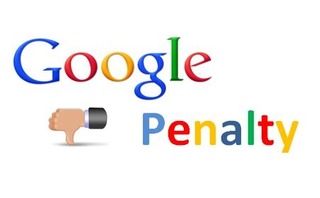 And finally, SearchEngineWatch (SEW) reported that Google is now also penalizing (or might) sites that are using rich snippets. "If you use rich snippets on your websites, you should be aware that Google is now penalizing websites for spamming structured data markup", says SEW. It appears that there are users that are receiving some manual actions warnings on GWT, which goes like this:
Markup on some pages on this site appears to use techniques such as marking up content that is invisible to users, marking up irrelevant or misleading content, and/or other manipulative behavior that violates Google's Rich Snippet Quality guidelines.
And as usual, in no particular order:
Content Creation & Marketing/SEO and Search
SEO-friendly URL structure: helping search engines make sense of your site
Social/Small Business Bites
Facebook Page Admins Will Now See Who Posted Stuff on Behalf of the Page
Why Connecting With Influencers In Your Niche Is Critical
More recommended read!
That's it! Enjoy and have a great weekend!