Hi everyone! Hope you all had a great and productive week. This week, SEJ published an article that should be interesting for all of you that use WordPress. In case you've missed it, SEJ provides 8 Simple Steps That Will Give Your WordPress Blog an Efficiency Makeover For 2014.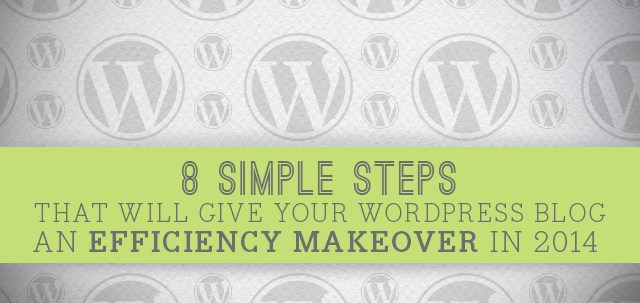 Good thing about these tips is that they are easily implementable and most likely will not cost you any investment either. From adding simple CTAs in your footer, to adding tracking links, this is really a good place to start, specially if you were thinking of doing some changes on your WordPress blog for 2014.
More on WordPress front. This time, Google officially launches its very WordPress plugin to help webmaster and publishers to make their life easier when getting their sites verified on Google Webmaster tools and inserting AdSense ads. The plugin is intended to verify and add AdSense codes on WordPress powered blogs with just a few simple clicks. For now, I just wanted to share this you. It is still in beta, so expect more features to be added soon enough. I will keep you posted. You can download the plugin here.

And finally, a Tweet from Duane Forrester (Sr Product Manager of Bing) raised a bit of some eyebrows this week with this tweet. What do you think? True/False, so so? I think that depending on the domain name, it still helps a bit.
Keyword Rich Domain Names Improving Search Rankings is a Myth, According to Bing by @mattsouthern http://t.co/VUqhZ9aYul

— duane forrester (@DuaneForrester) January 16, 2014
And as usual, in no particular order:
Content Creation & Marketing/SEO and Search
Social/Small Business Bites
10 Ways To Improve Your Twitter Engagement
More recommended read!
Are results in different positions ranked by different algorithms?
Matt Cutts got a question from a guy in Denmark asking – "Do Google use the same algorithm to rank all the results on page 1, or different algorithms for a wider variety in the results? (Pos. 1-3 – primary focus on freshness Pos. 4-6 – primary focus on backlinks Pos. 7-10 – primary focus on social signals)"

That's it! Enjoy and have a great weekend!