Running your own business is one of the toughest and most rewarding things you can do. As with anything in life, you only get out of it what you put in – but don't let that daunt you. There are simple steps you can take to improve your business and essentially make your life easier.
Set aside 15 minutes before you settle down to work. Use this time to make yourself coffee, check your calendar and catch up with the day's news. After your 15 minutes preparation, knuckle down to work. This will limit your procrastination.
Deal with one problem at a time. Spreading yourself too thin will mean that you are unable to concentrate on any one thing and bring unnecessary stress. If something can wait, let it.
Embrace feedback, especially if negative. Making mistakes is inevitable and is an intrinsic part of the learning process. If you get something wrong consider how you could have done it differently. Learn the value of an apology and accept your own shortcomings.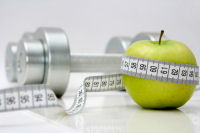 Eat healthily. A diet of sugar rich snacks will send your blood sugar levels all over the place leaving you feeling jaded. Keep fruit on your desk to snack on, drink plenty of water and you will soon notice the difference in how you feel. Here are some more tips in case you are a professional blogger.
Delegate. You cannot be everywhere at once and if you try to then you will only put unnecessary pressure on yourself. Allow your staff to make decisions and consider if certain tasks are best outsourced elsewhere. Using an Email marketing agency is one option and boasts plenty of benefits.
Value your staff. Staff who feel valued are prepared to 'go the extra mile' and are empowered by the trust placed in them. Keeping staff turnover low leads to less training costs and a more efficient workforce too.
Be patient. The Persian poet Saadi Shirazi once said "Have patience. All things are difficult before they become easy." Patience could be said to be the process of understanding and is a vital skill needed in any business.
Ask for input. The people you have working around you will each be a specialist in the own right with unique experience and insight into different parts of the company. By asking for their input you might learn new and better ways of doing things as well as earning the respect of your employees.
There you have it. Simple but effective.