Hi everyone! Hope you had a great and productive week. Lately, there has been a lot of talks and studies about the correlation between rankings and plus ones. While Matt Cutts mentioned that plus ones votes are not an important ranking factor, studies and surveys (Moz 2013) appears to prove otherwise. Perhaps there is more to it than just votes.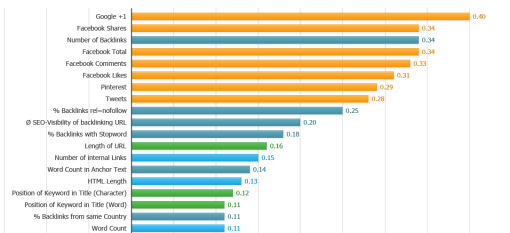 With that said, Ann Smarty recently published a post on how Google implements nofollow within Google Plus. The article gives you an understanding on how Google treats links in Google+. Must read.
Also this week, Matt Cutts sent a message via Twitter saying …
If there's a small website that you think should be doing better in Google, tell us more here: https://t.co/s80BibIBhN

— Matt Cutts (@mattcutts) August 28, 2013
Guess that´s self explanatory. If you think there is a small website that provides high quality content and deserves to be ranked better, and perhaps even amongst the big brands, then fill up this survey form. Not sure if it will work, but as they say, you will never know until you give it a try.
On a different front, FaceBook has also made some changes on its promotion guidelines. Businesses and brands can now host contests and promotions right from their timelines, with no third-party apps required. There are obviously some limitations but with these new changes small business owners who want to run basic timeline contests, can now do so without having too much problems. If you are interested in some ideas on the types of contest you can run on FaceBook, here are some cool ones you can get started with.
Finally, and yet another from Google´s webmaster help, here´s why you may never get a non-automated response from Google when submitting a reconsideration request.
As usual, in no particular order:
SEO & Internet Marketing
Has Google Killed Off Toolbar PageRank? And If Not, Should It?
Social/Blogging/Small Business Bites
More cool stuff!
That's it! Enjoy and have a great weekend!