One thing I like about WordPress themes is that they come with so many variations and features, one can literally find something that would be of their liking. While there are many free WordPress themes out there, hands down, the premium ones are the most interesting ones. Reason being is that, most free ones don't really have good technical support and in some cases may be even risky.
Speaking about Premium WordPress themes, Elegant Themes is one of those that has a vast collection of themes to offer and a technical support (forum) which is probably one of the best I know of. I have been using their themes myself and for some clients and so far, I have not had a single issue that those guys did not help me with. In addition, they currently have 82 themes (17 responsive) and several plugins. Most likely will not stop there. After all, they do have over 170K customers to keep happy 🙂
Anyway, now that I have your attention, it is my pleasure to inform you that Elegant Themes has generously offered 3 Lifetime Membership accounts to giveaway to readers of iblogzone.com (a $249 value each!).
A lifetime membership includes:
Complete Access To All Themes
Perpetual Theme Updates
Premium Technical Support
Complete Access To All Plugins
Layered Photoshop Files
No Yearly Fees
Here's a screenshot of some business themes (I'm using The Corporation).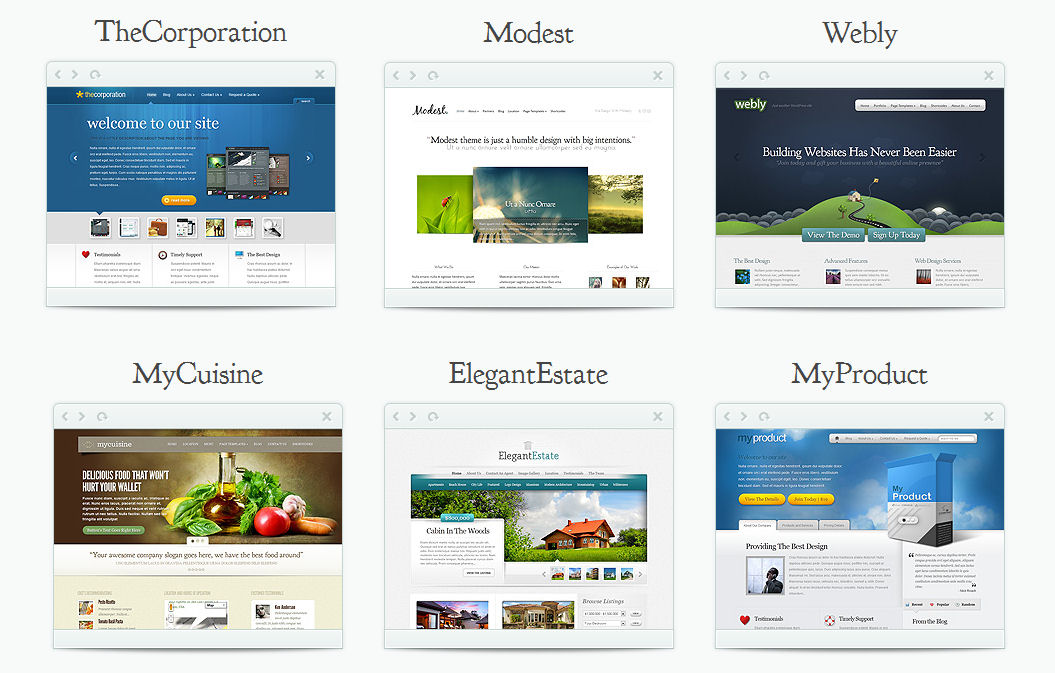 Really nice are they not? You can see all of their themes here – http://www.elegantthemes.com/gallery/
So, how do you win? Just a simple set of requirements will get you qualified to win one of the three Lifetime membership accounts being offered. All 3 winners will be selected randomly at the end of the giveaway. Good Luck!