The World Wide Web (www) has become an essential element of today's age; currently there are countless internet users that are utilizing the web world quite brilliantly. Before the internet, it was near to impossible to communicate and share information with people across the world instantly. But now, thanks to the internet anyone has the ability to share information around the world in just a few clicks.

One the brightest aspects of the WWW are websites. People are utilizing websites for personal and business reasons. The idea of reaching a wider audience via a website is exceptionally brilliant, so much so that businessmen these days have established their online presence. Having a business website allows you to market your product and services virtually around the world. Now people don't have to go out looking for any specific product as they can easily find their desired items online and their shopping delivered at the comfort of their home.
As more businesses increase their presence over the web, the competition between businesses is increasing as well. According to industry experts, most people are likely to use Google search to find products or services. It is also noted that most people stick to the top ten results, which means that your website should ideally appear in top ten results in order to get a decent amount of traffic. After all, the more traffic your website gets, the potential for more revenue it can generate. However, this type of traffic is usually complicated to get, as a proper search engine optimization or SEO, is warranted.
Doing SEO and getting good rankings is just one of the ways to get traffic. There are other ways to achieve it, and another way of getting targeted traffic is via advertisement on Google's Display Network (AdWords) and Youtube.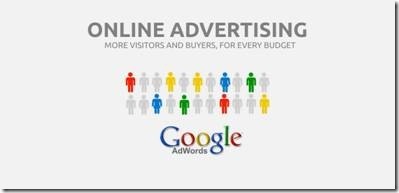 Google AdWords allow you to place your ads based on targeted keywords and it targets people who are searching for your defined terms. Most reputed businesses prefer to run an AdWords campaign to promote their products and services, some of them going as far as outsourcing Search Engine Optimization Providers to manage their PPC campaigns. It is within this context that SEO professionals should have a clear understanding on how to establish and manage a successful AdWords campaign. There are several things that is required to create and establish a successful campaign. These include, but are not limited to, campaign targeting, generating creatives, creating Display Ad Group, Running reports, planning campaign for videos, etc.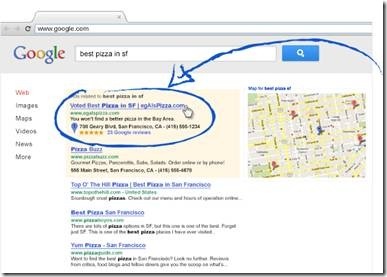 To provide a better understanding about Google AdWords, Google is offering various certifications for SEO professionals among which Google AdWords Display Advertising Advance Certification is proven to be effective. This certification provides you ability to understand Google Display Network, plan and implement campaigns, measure performance, optimize and refine. In addition to that you'll learn to display advertisement on YouTube. This certification provides you the ability to establish and manage entire YouTube advertising campaigns. If you are an SEO/SEM professional then it is highly suggested to earn this certification.
How To Get Google AdWords Certification?
In order to gain Google AdWords Display Advertising Advance Certification, candidates have to pass the Google AdWords exam. This is one of the reasons it is extremely important that candidates prepare themselves well. In this exam candidates have to answer 100 questions in 120 minutes. There are several books and online resources available that can provide you with some information to help you pass the exam, but undoubtedly, it is much better to get an adequate training and material. If you are looking to expand your business offering as an SEO professional or manage PPC campaigns, you may want to get preparation material from certshelp.com. They provide study guides and practice exam questions so that candidates can prepare themselves, according to actual AdWords exam. So, before taking the certification, make sure you are prepared and good luck!