The one thing that is interesting about affiliate marketing is that there are so many industries (and niches) that you can approach to earn some income online. Many affiliate marketers sometimes tend to focus on industries that are "more popular" and forget about some interesting other niches, such as the ones that focuses on students. Yep, the student demographics while not as hot, does not mean that there is no money to be made.
One affiliate network that focuses on this type of niche is Paper-Cash.com. This network is actually an in-house network, hence why they only have two sites to promote, as they are really promoting their own services. Although the network appears to be young, the services being offered goes over 10+ years within the edu niche. One of the advantages of the network is that they can be flexible when it comes to providing custom coupons, banner creation, landing pages (upon request), etc.
In any event, they do provide several pre-made creative as well as email swipes, among other things. Also, their program has one of the things I specially like which is "recurring commissions". What this means is that, once you referred a new customer, you can have the possibility of receiving commissions every time a new order is placed. You can also opt for a one time payment, if that is more appealing to you.
Some of the programs highlights:
– Recently integrated their services with Optizmo.net. They now offer their affiliates email compliance and suppression list management provided by great professionals in this area.
– Commission rates is one of the highest in the education niche (up to $100). Think of it as having the same level to that of the dating industry but the competition being much lower.
– For their main service, BestQualityPapers.com the incremental commission payouts don't depend on traffic volumes, but rather on the number of first-time customers. You can therefore reach the highest payout level in a shorter time span.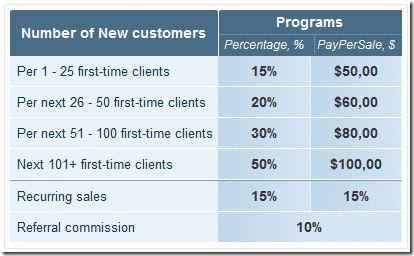 – PaperCash uses the LinkTrust tracking software – this provides affiliates with accurate tracking, along with the opportunity to place 3d-party pixels, and some other features provided by LinkTrust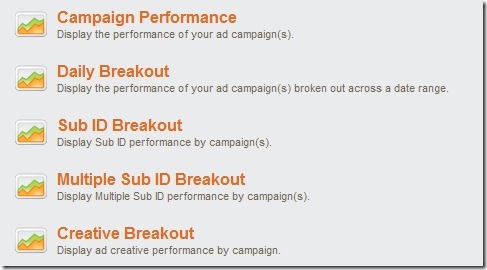 – The program also offers a 10% referral commission for affiliates, etc.
As you can see, the program does offer some interesting conditions and does not not have that much restrictions on the type of promotion the affiliate choses to use. Allowed traffic types include: Contextual CPC, Display advertising, Call Center, Incentivized, Social, Search, and email marketing. The latter, email marketing, is something that they are highly interested in. Don't know about you, but I think that pretty much covers all sources of possible traffic.
What Services Can You Promote?
BestQualityPapers.com – Essentially, the service provides quality custom essays, research papers, term papers, case studies, dissertation and admission services to students all over the world at affordable prices. I don't really want to discuss "ethical grounds" here, as this depends more on you. Nonetheless, they do say that their products have a very high demand.
ResumesPlanet.com – An online service that provides custom resumes. They also offer resume editing, and help with cover letters. Commission level for this program is a flat 30% and also has a 10% referral commission.
That's it! As I mentioned above, there could be some concern as far as "ethical" issues is concerned. Nonetheless, it is undoubtedly an interesting niche to look into. The payouts are good and just for you to have an idea, there are essays that go as high as $400+. Do the math.
Anyway, if this niche sounds appealing to you, PaperCash affiliate program could just be be a good fit for you. Just remember to go through their FAQ page, to be sure that you can qualify for the program. It is pretty much open to just about everyone and from anywhere, although English speaking countries will most likely be a better fit.
this post brought to you by paper-cash.com