As an incredibly huge network of connections and conversations that social media is, it's easy to get lost into the seemingly endless sea of information on the web. While a few brands are betting big on social media and many small businesses catching up with the frenzy, there are many more who haven't tapped into it yet.
Social media seems to get all the attention. It intimidates a few business owners while it enthralls and captivates a few others. Yet, it's a little too complex for businesses and individuals to understand due to complex layers that make up social media as a whole. Add a few all pervading myths and non-participating businesses on social media have even more reasons.
Here are at least 6 things you thought about social media, which are plain wrong:

Customers aren't on social media

Facebook, Linkedin, Google+ and Twitter together have a lot more than a billion people (and counting). If your customers aren't exactly on any particular network, they are least on communities, forums, and Q & A sites. They are asking questions, seeking answers, and talking about almost everything under the sun. Customers are likely to share most of the worthy published pieces of content. There are conversations about brands, heated debates about products, and a tirade of reviews all over the web. Your customers are on social media, and they are active on it.

Social media is another "media" to get business

This entry on Grafica's blog puts it right:

"Was social ever meant to drive direct business? Yes, but not in the way you might think.

Social ads work more as an insinuation, a mere suggestion but it's never a "on your face experience" like usual advertisements are."
Just as it is in the real world social scenarios, no one is out and about "selling and pitching" all the time – including parties, luncheons, dinners, and coffee-meet ups. Social networks are averse to direct hustling; people on social media avoid advertisements like the plague. It's another case in point about social media ads, sponsored stories, and promoted tweets – they exist because social media networks need to make money. They do not, however, exist because it makes for smart business sense for you to place ads on social media networks.
Try it out. See it for yourself – business you gain out of actual relationships on social media turn out to be more in value than plain advertisements.
Social Media Management: God, that's as vague as morning fog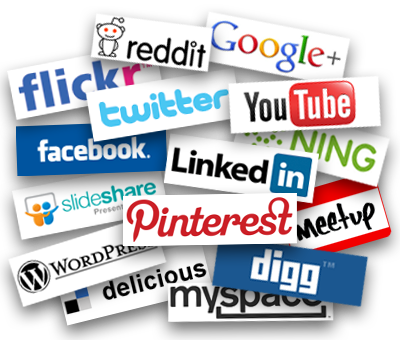 Agreed that there are way too many networks but not all networks make sense for your business. Assuming you figure out what social media networks work best for your business, the next challenge is to post updates, get into conversations, manage your network, share content, and spread love. It might appear that your social media activities are all over the place – it doesn't have to be this way. Successful brands and social media consultants use a structured approach to social media.
Develop an editorial calendar for posting updates. Keep a structured process in place to respond to queries, questions, and for support in general. Hire social media consultants or full-time staff to scale up when you need to.
Social media participation is enough
No, it isn't. What you do on social media depends on what you want out of it. There are two ways to approach social media: the follower approach and the producer approach. Follower approach is just being there: share, comment, like, spread the word. Producer approach focuses more on generating content, initiating conversations, asking questions to elicit responses, and much more. Most individuals (and even businesses) deploy a bit of both the approaches.
As you can see, mere participation on social media is just being a follower. It's good, but it can't be a permanent if you want social media to work for your business. The best way to get active on social media is to be a producer and a follower.

I want those fans and followers real quick

It's understandable but it's not going to work that way. First, there's the sheer "be a fan" request overload on the web today. Just like customers had to deal with a barrage of marketing-focused communications (such as advertisements), they now deal with way too many businesses sending out requests to "like" Facebook Fan pages, for instance. Second, while you may force, coerce, or buy "likes" or "followers", they have no inane value. Those acquired likes or followers won't do much for your network – they just exist for no other reason but bloat your total fans and followers.
You need responsive fans and followers. Ideally, you'll have grown your social media networks organically (albeit slowly).

Social Media is huge. So, let's make it official (and boring)

So, it finally dawned on you that you'd need a social media presence after all. So, out you go, sign up with a few networks, create pages, roll out some content, and wait. Ideally, it should have worked over time but what went wrong? The tone, lack of personality, and boring content – an old habit owing to your business traditions, culture, and "the way it's done around here".
If you have to get on social media, you are welcome but not without a distinct tone, gumptions, character, expertise, and a flair for "connecting" with others. Now, that's not possible with corporate speak and a condescending-and-boring tone.
What are some of the other myths about social media that you thought were true but aren't? Please share your thoughts in the comments below.