Having a hard time managing all your social media accounts? From Facebook to Twitter and everything in between, there is one desktop-based social media management tool that can keep your accounts well organized and have all your posts smooth sailing. And luckily for you, the fine folks over at Link-Assistant.com, just released a new SMM app called BuzzBundle. Yep, fresh out of the oven…
Anyway, BuzzBundle is a management tool for social media network accounts, currently having one of the most extensive coverage of the world's social sites. Itcan help you gain the widest outreach for your social networking efforts.
What can BuzzBundle do?
Before going into some of the specifics, one thing you need to understand about BuzzBundleis that it is single software, that lets you work on numerous accounts from many different social networking sites, may it be in Facebook, Twitter, or in various blogs. From a single, incredibly convenient workspace, the app allows you to register accounts, create new accounts, make new posts, schedule posts, and track keywords, all simultaneously. You can do that without having to log in and log out to different accounts.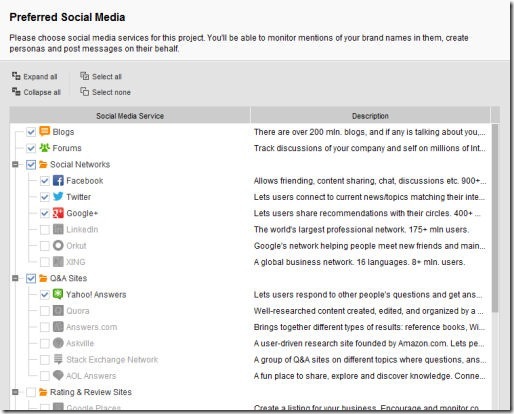 But how does BuzzBundledo that? From the workspace provided in the software, you only have to input all the accounts you have to manage. You first have to create the different personas and from each persona is where you would create or add the different profiles from different social networking sites.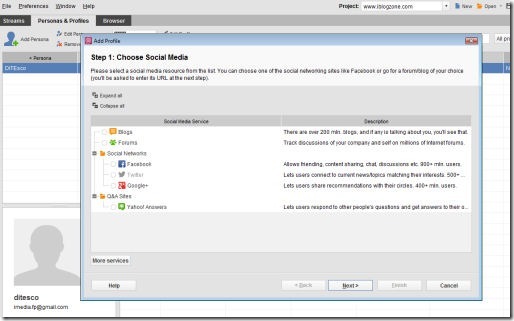 You may log in to about 100 different accounts. And by clicking each, you have the options on how to manage it, like if you are going to schedule a post, if you're going to make new posts, etc. Also, you have the option of tracking keywords, which is convenient if you want to know if the other Twitter or Facebook account users are talking about you or your posts.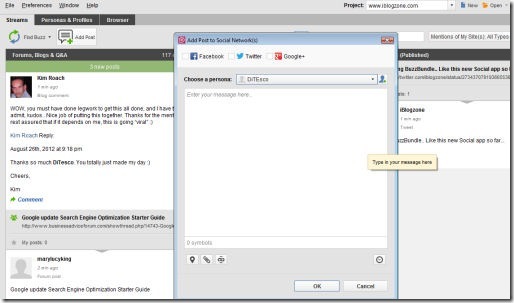 This is indeed very helpful for those in the business of social media marketing. More definition on what the BuzzBundlecan do include the following:
Create More Social Personas and Profiles
BuzzBundlelets you to conveniently create numerous accounts with different personas; it can be as a company staff, an organization head, or an average raconteur.
Join More Social Networks
Using the software, utilize the different social in promoting business products, events and/or make announcements and increase awareness of your brand and even of your online reputation. With the vast capability of the software, it won't be too much trouble for you to make use of every popular networking site for both business and pleasure.
Make More Buzz
With its ease of use, it will be more effortless to generate more positive vibes about your business and products online. Creating a robust online presence can help die down negative comments and help you increase the popularity and awareness of your blog or business products or services.
Specific Features of BuzzBundle
Each persona or profile can have unlimited social accounts
Convenient and effortless switching in between profile accounts
No need to log in and log out every time there's a need to switch
Use every single existing social site profile
Automatically generate new account or profile
Commenting, sending private messages, retweeting and posting comments are made easy
Bulk posting such as in cases of announcements and promotional status posts can be done in a single click
Choose which specific persona is to be used in making specific posts
Monitor reputation through tracking of discussions
Use of SEO
Find out profiles accounts talking about your keywords or your brand
Track the links made to your blogs, forums, and other social media site profiles
Find and read the comments and reviews made about your business or brand
Join in the forums and start discussions to increase your brand's good reputation
Schedule posts and messages that are meant to be published or sent in the future time
Edit and/or hide locations of different posts via use of proxies
Benefits of BuzzBundle
The features discussed above definitely bring much ease to the management of your social site accounts. Although you'll be spending much less time in the social networking sites, you are actually able to reach out to more people with the expedient workspace of BuzzBundle.
Moreover, with the scheduling of posts in set time and date, plus other features, you will appear to be online 24/7, increasing the crowd's awareness of your brand. But despite all the benefits and features, what's more appealing in BuzzBundleis that not only is it easy to use, it comes with a free version for you to use, although some limitations apply.
And if you are wondering, YES, BuzzBundle now supports Google+ too. If you are a Google+ user, you should know that it is nearly impossible to find a decent tool that can integrate with that platform. With this new SMM (Social Media Marketing) software, you are now able to:
Find posts that contain your keywords or URL
Post replies right from the software (no need to go to G+ page in a browser)
Schedule replies (comments) to be submitted at any time
etc..
Here's a quick overview of BuzzBundle
What's coming..
OK, not everything is paradise. For now, the app is still missing some major social networks like LinkedIn, Quora, YouTube, among others. However they did mention that most of these networks are soon to be integrated.
That's it! Have you heard about BuzzBundle yet? Do you think that this app is something that you can benefit from? What say you?
this post brought to you by link-assistant.com