Writing a good blog post isn't just about writing great content… it's about a creating a complete and compelling picture that capture's your reader's attention, imagination, and connects them to you and your topic.
Writing truly engaging and exciting blog posts is an art form that involves storytelling, emotion, and creating an immersive experience for your readers.
In this post I want to share 3 tips you can use to enhance the appeal of any post you write, and make it incredibly engaging to your readers.
1. Use Emotions
We connect to things that have emotional content; using emotions is what holds a person's focus.
For example, think about why a book, television, and conversations can hold your attention for hours on end.
Is it because you're learning, getting intellectually stimulated, and have a logical purpose for doing these things?
Why do college kids get distracted while writing a research paper by Facebook, YouTube videos, and texts from friends?
Because these things stimulate our EMOTIONS.
If you want to really engage your readers, and stand out from other bloggers, speak in things that create emotions.
We only pay attention to things that are INTERESTING, and if you can't be interesting, just like a college textbook, you can be the most informative, enlightening, beneficial thing in the world, but you're still going to lose out in the competition for people's attention if you can stimulate the person's feelings, and get their imagination engaged in what you're writing about.
Which brings us to the next step; how to get their imagination and emotions involved:
2. Build Pictures In Their Mind
The key way to hold a person's attention is to get them involved in whatever you're talking about, and the way to get a person's attention, and stimulate their emotions, and get them personally involved in what you're talking about is to build pictures in their mind.
This not only serves the purpose of connecting them with what you're talking about (through images, and emotions), but you'll also notice that people pay close attention and connect with the thoughts going on in their head, so writing something that really captures their imagination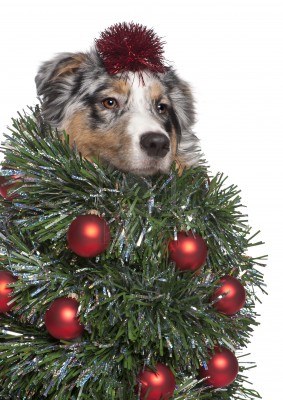 As humans we think in pictures; if I say house, bear, hot fudge sundae, house, dog, we all think in pictures, we all have emotions connected with picturesand, as we talked about earlier in this post, emotions are what hold a person's attention, and get their brain focused on whatever you are talking about.
However, if I just say "food", your brain just sits there reading the content, but there's no emotion or immersion in the topic, and it's just a bland article to you; there's no real connection, no passion, and no emotion behind the article that is connecting you to the content, and driving you to want to read it.
3. Build A Story
Think about a movie where you feel emotionally connected to the story, and want to read more, or a news story where they hold your imagination through the commercial break, and get you to continue watching the news by giving you half the story, and leaving you're wondering what's going to happen next… that's the kind of emotional and psychological impact you want to have with your content.
And, to do that, you couldn't just say, on a news story for example, something vague like, "a local man did something counterproductive today" versus setting up a story in images and pictures, which describes a real story and says, "a local man snuck into the home of two total strangers, and you'll never guess what crazy thing happened"; give your audience something to imagine, something that gets them wondering, and something that really gets them involved, and makes them want to be part of what you're talking about.
No matter what you're writing about, who you're writing for, or what you're hoping to achieve from your writing, these simple tips can help you to write content that makes you readers feel powerfully connected to you, passionate about your writing, and gives them something they will want to share with others to get thoughts, opinions, and ideas.
So no matter what you're writing about, make sure you use these simple tips; they will instantly transform your writing from just another blog post or article, into a totally immersive emotional experience that captivates your readers, and keeps them coming back for more.