Following the announcement of the traffic generation contest winners, organized by Hesham of famousbloggers, Andy of ComLuv, Anne of MyBlogGuest and yours truly, I am happy to announce that all winners have now been paid.
Another thing you might not know about is that we have offered 10% of the net proceeds of this contest to a charity in Egypt. Hopefully this initiative, will help those in need, even if it is just a little bit. As I usually say, "every bit counts", right?
Anyway, as an added bonus (not a color iphone app, lol), the first 10 winners will receive a free license of CuteRank Pro from Zac Qen. I therefore advice the following people to pay attention to your inbox, just to make sure you don't delete it accidentally. Enjoy using your new SEO professional tool and if you like it a lot, let your friends know about it. I'm sure Zac will appreciate the thought.
Brankica Underwood
Mavis Nong
What Is CuteRank PRO?
As you all know, search engine optimization requires some work and one of them, is to monitor your SEO progress. CuteRank is a powerful keyword rank checker tool which is designed to automatically help you check keyword positions for unlimited domains and track their performance on multiple search engines such as, Google, Yahoo, Bing (MSN), Ask, and AOL. In addition, CuteRank allows you to keep your SEO notes and see how your keyword position improves with your SEO effort. You can also generate keyword position report in multiple formats. Instead of trying to figure out what position your are in, just insert all the keywords you want or let CuteRank automatically detect keywords for you, and let it do its magic.
For those of you that are interested in using CuteRank, I highly recommend downloading the free version, which is 100% fully functional, being only limited to the number of domains and some reporting formats.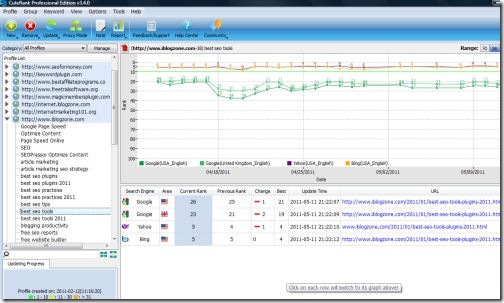 That's it! Congrats once again to all the winners and to our sponsors, who made this happen. I hope you all had fun and that the experience was worth it. I know it was for me.
Meanwhile, I am participating on a contest myself too, this time organized by SERPd. The topic is about, get this, Ramadama Dingdong and Swamp Ass, lol. Obviously they don't really mean a thing as these are nothing but mere SEO terms which I will be trying to rank for as quickly as possible on Google's first page. Wish me luck and if you want to know more or have some fun, just click on those terms and head over there to show a little support :). Will be very much appreciated.