For the last 10 years I built and designed websites as a hobby for friends and family, but recently I changed careers and moved into Freelance web design and SEO (search engine optimization) services. I knew the basics of SEO and wasn't turned on to SEO until a good friend of mine (Hesham) introduced me to building traffic and online marketing. After that I was hooked, I started my first case study and from then on SEO and building traffic has been my passion. Don't get me wrong, I still love design, but I prefer working with clients who are looking to build traffic and make a name for their brand.
I do not consider myself traffic generating guru or even an expert, I'm just a guy that loves building traffic and helping other do the same. Today I wanted to share with everyone how I build traffic for my sites and for those that need my assistance with building traffic.
SEO
I have found that my number one way of generating traffic is organic (search engines – mostly Google). But the other search engines are starting to bring me more traffic as I learn how to better optimize for other search engines.
There are variety of ways to build traffic and everyone has their own way of doing it. For me its simple, I start with on-page SEO and keyword research. Before I even start the design process, I research my primary keywords for the chosen niche. I use tools such as Market Samurai, Keyword Winner or Google Adwords Keyword tool. I generally pick five or six primary words and several long tail keywords. I try and pick words that may not be the most popular but are still what people are searching for.
Once I have my keywords figured out, I make sure to add my keywords to the title tags and description tags in the HTML code. Then I make sure to add keywords to the head tags (not important anymore) and alt tags and throughout the content of the website. I will also follow this process for creating new blog entries as well. Do not keyword stuff.
During the content creation process I will add keywords were needed, once I use a keyword once or twice I try not to use them again, but use synonyms for those keywords. Once finished, I might run the article through SEO Scribe. SEO Scribe will evaluate your article and give you suggestions on how to improve your on-page SEO throughout the article
Link Building
Next, I start inter linking (deep linking) my pages with other pages within my site that relate to each other. Whenever I write a new article I use a WordPress Plugin called Insights to help me find articles that I have written in the past that relate to the topic. The plugin will show me the results and then I can choose the best article and it will automatically create a link for me.
After I get the inter linking setup, then I start creating links to authority sites for certain keywords or words the reader my not know. If I do not know of a site to use, I will use the Insights plugin to search for articles related to my topic or that word I want to link to. I can do a search through Google or for blogs. If I still can't find anything, I will find a wiki page that defines and explains about that the keyword. This is really a good SEO link building stategy.
Social Bookmarking
Once the article is posted, I start building back links for that article. First thing I like to do is social bookmarking. I will submit my articles to sites such as, Blog Engage, MMO, DesignGizer, WordPressJunkies, BizSugars, SERPd, and few others. But there are many other bookmarking sites you can use. Once I finish with the bookmarking sites, I will also submit my articles to Digg, StumbleUpon and Delicious. Reddit and Mixx are also great places you can submit your articles to. But those communities can be very picky with the content you submit and you have to spend a lot of time on these or you will be considered a spammer.
Community News Sites
Next, I will submit my sites to community news sites. This is a relatively new idea or at least its to me, I am just hearing about it (I learned about it about 8 months ago.) For those that do not know, community new submission sites are basically sites that are already high traffic sites or sites trying to get more traffic to their site by offering a service where you can submit a link with a description of the article to them and they will post it to their site. The beauty of this, is that most sites will not change your title and description and will post as you wrote it. So now you can create a killer title and description that has your keywords (do not keyword stuff, they will not approve your article!) and catch the eyes of potential readers. I have a lot of success with these services, I have had several sites that in the first few days will give me huge spikes of traffic and then for the next few weeks a steady stream of visitors. A lot of the articles I submit to still get traffic even though they were submitted several months ago. In a way this is almost as good as those site mentioning your article in one of their articles. Just make sure you find sites that are in your niche and submit only your best ones. If you post average articles or off topic articles you will be wasting your time and you may not even get your article posted.
Social Media
When everything has been bookmarked or submitted to community new sites, I will then share my articles across my social media networks. I am part of a lot of communities, but I get the most traffic from Twitter, Facebook Page, and Facebook.
Twitter
I get most traffic from Twitter, but that wasn't until after I read John Paul's Aguiar's Twitter Dummy Book and used his advice to build followers and engage with my followers smartly. The key to getting traffic from Twitter is to be active. This means you need to Tweet 10 to 20 useful tweets a day, reply and engage with those you follow and those that follow you, and constantly get followers that are interested in what you Tweet about.
Facebook Fan Page
A few months back, I started a fan page for my site. At first I wasn't getting traffic for the page. In fact I wasn't getting any traffic on the fan page period. After some research and testing, I found that if you constantly feed useful content to your fan page you will start to get more traffic. I started using Dlvr.it to feed several of my favorite resource sites that cover the same topics that my site covers to the wall. Just make sure to limited the number of sites you feed in. Configure the feeds so they will only post once or twice a day and they are spread out throughout the day. In less than two weeks my traffic doubled and now Google Analytics says Facebook referrals is one of the top referring sites for traffic to my site.
Also, add a static welcome page with call to action buttons and if you have resource list of freebies, engage with your fans, and premium resources your readers might like, you should create a page and share those links there.
Facebook
For me, I treat Facebook personal profiles a little different than I would a fan page. Since my account is setup for personal, work, and design/blogging related friends, I setup up filters so only certain friends will see certain updates. This is where you engage with your networked friends, share useful content and other content that your friends, family, and coworkers will like. Just remember, only share things you wouldn't be embarrassed if your parents saw it or your employer would care about.
LinkedIn
Another great network to look into is LinkedIn. LinkedIn is a social networking for professionals. It isn't as big as Facebook or Twitter, but it does get over 15 million visitors a month. After a few weeks of research I realized that LinkedIn has great potential for building traffic, find new readers, finding jobs / freelance work and getting more clients for your services. When I first started out I only used it as a way to keep in touch with business contacts. In the last few weeks, I have updated the profile, created a summary and added much needed key words to my titles and summaries potential employers and visitors will be interested in who I am. I also plan to add useful content but keep it limited to strictly professional related content so people will not be discouraged from what they find on my profile but want to see what my site has to offer.
Other Social Media Networks
In addition to to Twitter, Facebook, and LinkedIn, Look into other social networks. I have had a lot of success with Tumblr, Posterous, and Amplify. With these sites, traffic is directed to your profile or blog from those sites. Some of these sites allow you to feed your site's RSS feed if not, share posts manually. You can change up your titles and tags, and give a quick description or a summary of the article you posting these sites and post them with links back to the original article. These sites also allow re-blogging and clipping tools you can use to grab images, summary of other articles and write a little why you are sharing this articles with your network. I found by adding the extra content, my profiles I get more traffic and get readers from those networks visiting my sites and sticking around for more. Posterous for example offers a free online email marketing feature, and if done properly can help create a viral list building campaign for free.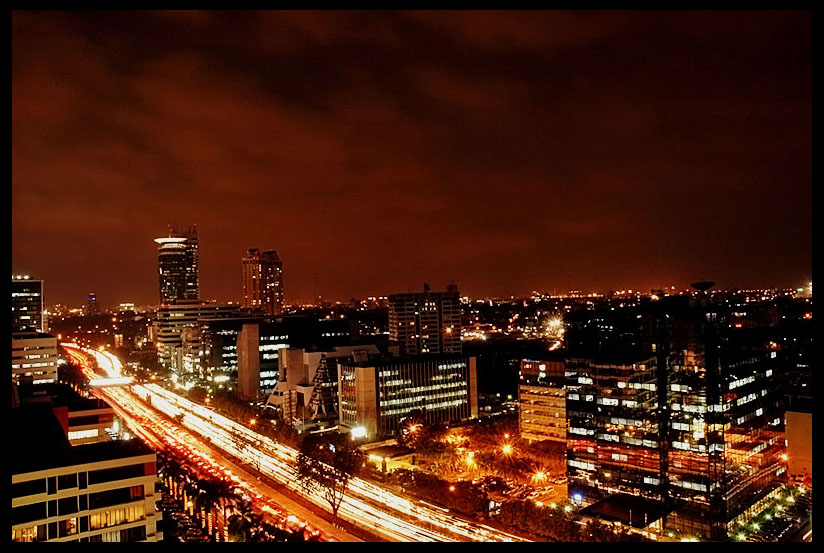 Commenting
Another great way to get referring traffic is by commenting on niche related sites and using Comment Luv whenever you find a site that has it installed. I won't go into much detail, everyone talks about commenting and some get tired about reading about comment strategies ( I know I do). I try and comment (useful) on 10 to 15 different niche related sites a day. But in reality, I never set enough time aside each day for this, so I try and leave 5 useful comments a day. I do no count comments are thanking authors because they helped me or they left a great list of resources for everyone.
If you are going to leave comments, do not summarize what the author just said and agree / disagree with it without explaining why you agree / disagree. This doesn't help anyone, on some sites they types of comments get trashed or sent to the spam folder. When commenting, ask questions if you have them, help others if you can, and explain why you agree / disagree. Almost any other type of comment isn't going to get you traffic.
Final Thoughts
Building traffic isn't a quick and easy practice. It takes time to learn and what works for some may not work for others. For some, commenting is the best way to build traffic, for others social media might be the way to get that much needed traffic. Remember that a good web design also plays an important role for retaining traffic.
Recent news also indicates that marketers are now onto the so called "email content marketing", so you might want to know how to build list, just in case. Just remember, in order to get traffic, you need to invest your time in building your social media networks, engaging with all of your readers / followers, and work on killer content.
This article is part of the Traffic Generation Blogging Contest, please add a comment and share it to support the author.
Image Sources: Traffic Light, Traffic Bridge, Traffic City, Traffic Jam