Despite statistics showing that often-updated business websites bring in more sales than those who don't update or have no website at all, nearly 30 percent of small businesses still do not have a website. Of those who do, nearly 17 percent of websites do not load well on mobile devices despite evidence that most Google searches come from smartphones or tablets. Many business owners cite costs as a reason for not having one, but owners looking to create a website or improve upon an existing one can do so without breaking the bank. Check out these free and cheap tools to get started.
1. WordPress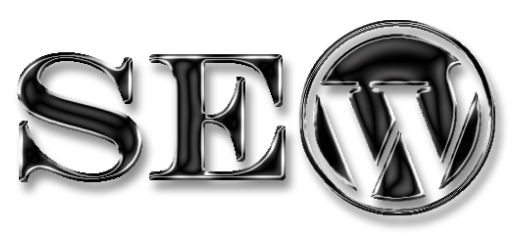 A content management system that allows you to create blog posts, news articles, sales pages, and much more, WordPress is fully flexible and versatile enough to work for a wide variety of businesses. Once installed, you can choose from a variety of free and paid themes or create your own theme to customize your website. Free and paid plugins allow you to manage everything from SEO to social media sharing and back again, and the popularity and simplicity of the tool make it an instant hit.
2. Shopify
Even though WordPress provides plenty of e-commerce plugins, some people prefer a website builder created specifically for the online shopping purpose. Shopify is a subscription-based e-commerce website builder that has become quite popular in recent years. For just $29 per month, users receive a reliable website that integrates into DreamHost, provides an app store for add-ons, and offers 24-hour support through email, chat, or phone.
3. HootSuite
No matter what type of business you run, a social media presence is pretty much a requirement for success. Still, keeping up with multiple social media accounts can be time-consuming; luckily, HootSuite makes it easier. The tool, which offers free plans with up to three social media counts but also has paid plans that can accommodate dozens of accounts, allows you to perform a range of tasks.
Schedule posts ahead of time and plan for them to post during peak times, check all your social media accounts as you want, collaborate with others and track when your business is being mentioned. Hootsuite works with big names like Facebook, Twitter, and Instagram, as well as with smaller platforms like FourSquare and Google+. It even links to WordPress.
4. Web.com
Of course, some people simply don't have the time or the web design experience necessary to create the type of business site they are looking for. That's where a service such as Web.com comes in. These services build small business websites from the ground up. This usually includes everything from installing blogging and e-commerce platforms to perform SEO tasks, hosting the domains and providing site maintenance as needed.
In addition to website help, all-in-one services such as this often provide social media management and support as well as email management to help your business perform its best in marketing. The best thing about all-in-one websites is that the various services are priced affordably so that you can create a package to meet your needs and budget.
5. HubSpot
This free marketing tool helps you keep track of your potential leads. Available as a WordPress plugin, HubSpot allows you to grab visitors' email addresses by creating pop-ups that invite them to join your email lists. HubSpot also tracks their activity on your website, provides analytical information, and integrates with other plugs that you use on WordPress, such as Shopify.
Of course, the most important thing to remember about building your business website is that not every tool or technique will work for every business or industry. If you try something and it doesn't work, don't feel like you need to stick with it. You can always try something else. If you hire someone else to help you with your website, remember that one of their most important qualities is that they listen to you. By working together and being creative, you can create a website that draws in customers and keeps them interested.