You need a marketing plan for the development of business. A proper marketing plan usually describes your target audience and how you will attract new customers, and also keep them, so that they buy from you again and again. A duly designed marketing plan will become a guidebook that you will follow not only to get as many loyal customers as possible, but also significantly increase your company's profit.
Here we will look at 12 key sections that which you should keep in mind when writing a professional marketing plan well-thought-out enough to ensure instant success of the particular business project.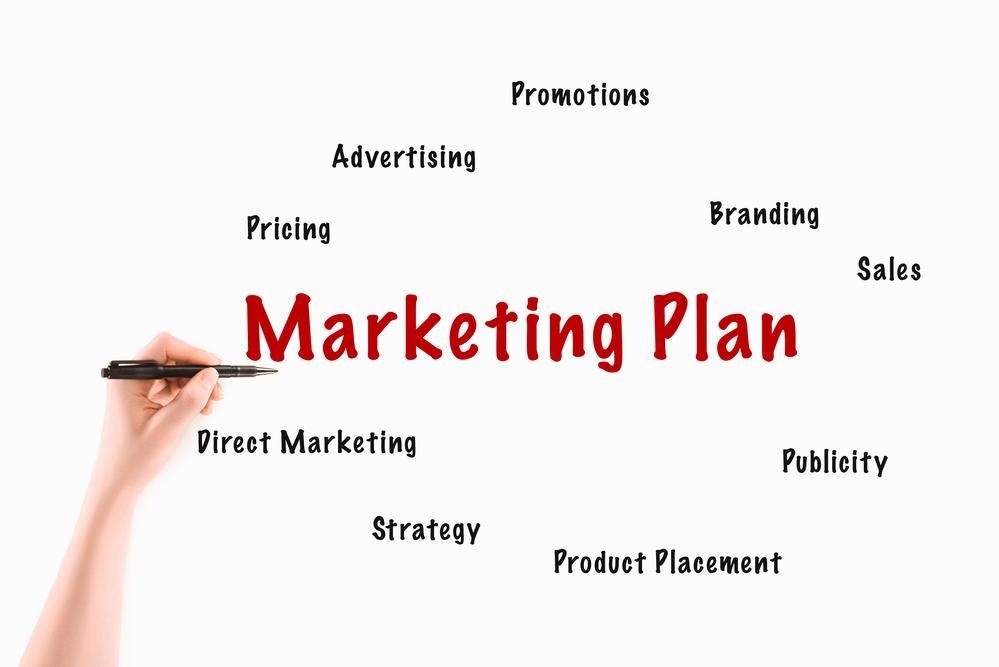 Section 1. Project Summary
The summary of the project should be made up last. This section will contain the key points of your plan and will be useful both for you and for other interested persons (your colleagues, wards, directors or contractors).
Section 2. Target Audience
In this section, you should create a portrait of the target consumer, to whom you will sell. Analyze the demographic profile (age, gender, etc.), the psychographic profile (for example, the interests of clients), other possible desires and needs of the client, if they relate to the products and/or services that you offer.
Section 3. Unique Selling Proposition (USP)
A unique selling proposition/offer (USP) is what sets you apart from your competitors. The business card of some large companies is their USP. For example, the well-known USP of the FedEx postal company – "When this should definitely be delivered overnight" – finds an incredible response among buyers who need reliability and fast delivery.
Section 4. Pricing and Positioning Strategy
Your pricing and positioning strategy should comply with each other. If you want your company to be known as the largest brand in your industry, too low a price will look dubious and will scare off buyers. In this section of the marketing plan, describe in detail how you position yourself, and how your pricing will contribute to this.
Section 5. Distribution Plan
The distribution plan details how your customers can receive the goods. Will they buy directly from your website, or through a distributor, or from other retailers, etc.? Consider different ways to deliver and sell goods to your target market.
Section 6. Marketing Materials
Marketing materials are advertising materials that you use to promote your business to current and potential consumers. This is your website, printed booklets, business cards, catalogs.
Section 7. Promotion Strategy
The promotion section is one of the most important sections of your marketing plan. This is one of the leading marketing "P" and refers to the way to attract new customers, that is, how you will promote your products on the market.
Section 8. The Strategy of Online Marketing
Whether you like it or not, most customers these days go online to find and/or view new products and/or services before making a purchase. Adhering to the correct strategy of online marketing, you will be able to attract new customers and achieve a competitive advantage.
Section 9. Conversion Strategy
After you get the leads from the advertisement, the question will immediately appear: how can these leads be turned into buyers? Ideally — into loyal buyers. There are many ways to increase the conversion, your task at the planning stage is to determine the ways that will work for your business and … experiment.
Section 11. Partnership and Cooperation
Do you remember the advertisement of a washing machine made by Bosch? They recommend washing only with Ariel powder. Here's an example of a joint marketing program. Partnership and cooperation act as some kind of agreements with outside organizations to attract new customers, and even better to turn existing customers into profits. Suppose you sell strings for a guitar – it will be very tempting for a guitar manufacturing partner, because he probably has a list of thousands of customers who have purchased a tool from him (and who probably will need replacement strings soon). Think about what your customers can buy before, together and/or after they purchase the product from you. Many companies that sell these products can become good partners. Analyze all suitable companies in this section, and then contact them with a proposal for cooperation.
Section 12. Financial prospects
The final part of your marketing plan is the drawing of financial prospects. In this section, calculate the expected costs and yields arising from each point in your plan.
Yes, drawing up a detailed marketing plan may not be the most interesting activity, but, believe us it's worth it.