Your small business has products to sell and wants to be successful – but let's face it; no one likes to be sold to. Running a business is challenging and comes with uncertainty. There are reasons why only a few startups succeed, and one is that many fail to prioritize current customers. If you want to really attract customers to your small business – and retain them – consider utilizing these 6 methods.
Prioritize good service
Make it a point to show your customers how much you care as you build relationships with them. Focus on providing value whether it's via content or with verbal, written, or video advice or how-tos. Engage people to help build strong relationships and remember that in marketing, authenticity builds trust, which gives you a leg up on the sale.
Understand your business first
What you do and how you do it is something you have to know like the back of your hand before you start selling. How do your products and services serve your customers? How do your services and/or products solve their problems?
Grasp the attention of your niche customer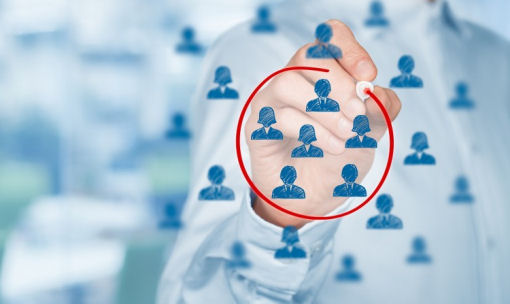 Figure out who your target customer is, and decide which marketing method is most effective. The more niche focused your business is in the marketplace, the more effectively it can reach your market. Develop a list of your top keywords. These are the top search terms people enter online when they try to find your products and services – so make sure to make the most of those words and use them to your advantage.
Determine your marketing approach
Your niche target customer should determine the approach you take to market your business. There are various ways you can reach your target customer. Focus on developing a great website, blogging, email marketing, pay per click ads, direct males, flyers, and newspapers or magazines. A variety of methods help ensure you reach your customer base.
Reward your loyal customers for their referrals
Your satisfied customers can become part of the force behind your business if you treat them right. In fact, 85 percent of small businesses get customers through word of mouth, according to a survey of Philadelphia small business owners. Make it a point to find ways to reward and acknowledge your loyal customers to let them know how much you appreciate them. Incentivize your customers with exclusive sales to tell others about your business and its products and services. Consider hosting a customer appreciation picnic or other event. Every single person appreciates acknowledgement.
Keep your customers
This aligns with the point above – treat your customers well. It's much less expensive to retain a customer than go pursue a new one. Your opportunity to generate more profits is to sell to one of your present customers. The best way to do that is to stay in the forefront of their minds. Make it a point to conduct surveys about your customer service and invite customers to leave a review on your website. Send weekly or monthly email newsletters and birthday and holiday cards to let your customers know you are thinking of them.
These methods of marketing can help your business see repeat customers, which will make your business more sustainable. Remember, people often will buy things one time, but you need to build a relationship to keep people coming back to make purchases time and again.
What are your top tips to attract and retain customers?