If you search around on the internet about how to generate content and leads, one of the things you will most likely bump into is repurposing content or recycling older content that you already have in your archives. Recylcing older content to a "lead capturing" strategy is a good way of buidling your list while at the same time getting your valuable content that is probably hidden out there, again. Think of this a some sort of a win/win situation. You convert your old blog post into "something" valuable and offer it to your visitors as an incentive to subscribe to your list. Sounds good right? Read on.
What is "Something" Valuable?
Well, high quality content is definitely one of them. And reviving an old blog post is like digging up gold. Old blog posts usually get buried in mountains of old content and you need to bring it to the surface to shine. Why would you leave a gold nugget in the ground? Aside from that, it is also a chance that you get to put your good stuff out there. One of the things I often see around the web is that many site owners often leave old content for dead and neglect the fact that it is possible to revive an old blog post.
So, the next obvious question is how do you convert old blog post into content treasures? – One of the ways is to convert them into eBooks. Converting evergreen blog posts into a professional, interactive eBooks without any help from a designer, is what I am talking about.
Is There An Easy Way To Convert Blog Post Into eBooks?
Quick answer, Yes! Gone are the days that you had to basically have a designer to that for you and spend countless hours to prepare, edit and make your blog post look close to being professional. With the tools that are available now, converting posts into ebooks has been made a tad easier by Beacon.
Beacon is a service that helps convert old content into professional looking ebooks. It provides a WordPress plugin to help make the process of conversion even easier. To illustrate how it works, I have converted some "old blog post" from my Social Media category, just as an example. The conversion went smooth as you can see from the end result (click on image below). This example is just for you to see how it works. Once you have your ebook created, you can embed it on your site via a widget, send the link to your social networks, have them download a PDF, etc. The possibility are many.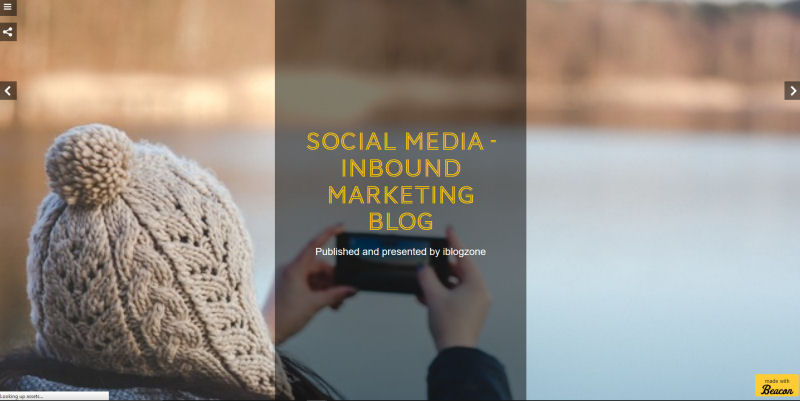 As you can see from the example above, creating an ebook from existing blog posts can be made easier and without hassle. Essentially, we can say that this service is made for marketers. It helps us put our creative minds at work, while being able to produce lead generation materials from the content we already have, faster. Cool!
Want to know more about how Beacon works? Watch the 3 minute video below and should have a pretty good idea. Hopefully it could help you decide whether or not you should gve the service a try.
eBook Creation Features
Use existing blog posts
Filter articles by category
Search for specific articles
Combine old blog posts with new articles and content
Customize page layout, page color schemes, typography
Free stock photography library
Create call to action pages
Lead Generation Features
WordPress widget for data capture
Image of eBook cover page on widget
Customize headlines and call to action text, URLs, etc
Publishing Features
Share via social media
Publish in HTML5 or PDF
Embed directly in WordPress
Responsive Web Design and mobile optimized
etc…
How To Get Started
I have to admit that this is one of the easiest tool I have used before. In just simple steps, you can on your way to creating a great ebook and recycle that old but valuable content. I am assuming that you have already installed the Beacon plugin which you find in the WordPress repository. Also you need to register for your free account here and once that is done you are all set.
Add Content
Use the WordPress plugin to automatically convert old blog posts into an eBook. Add new pages and edit existing blog posts too.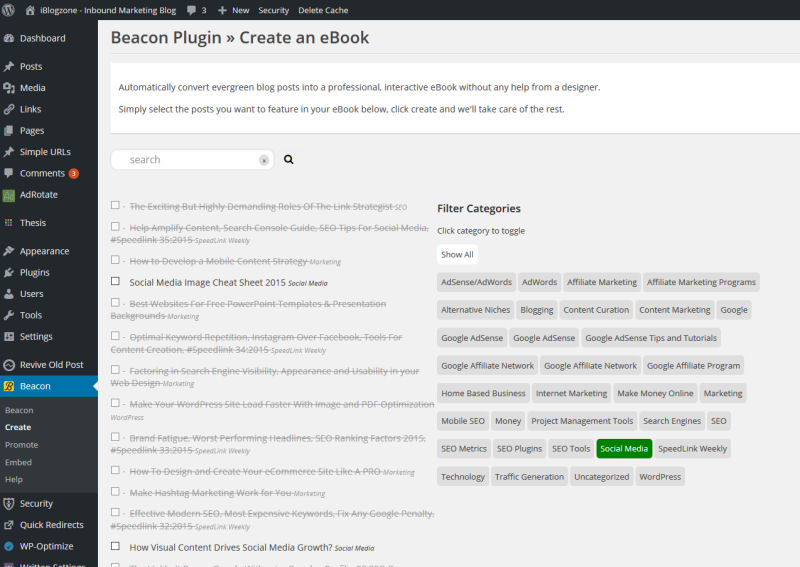 Customize The Design
Beacon will start you off with a beautiful design and you can customize it to suit your brand.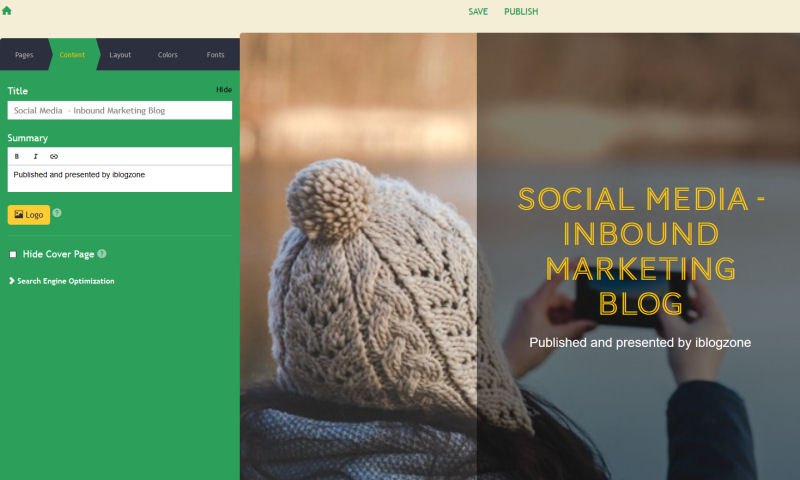 Save and Publish
Instantly publish your book online, save as PDF or share via your favourite social network.
And once you have it published everywhere, hopefully you will be generating more traffic and consequently more leads.