Hi everyone, hope you all had a great and productive week! This week, Neil of QuickSprout.com published an article on how to proactively get backlinks to your site that works. He starts the article by saying …
Are you tired of people telling you that if you write great content, people will naturally link back to you? It's actually true to some extent, but if you wait for people to "naturally" link to you, it will take you months, if not years, to hit thousands of visitors a month. So, how do you proactively get backlinks without spending hours every day?
Good question. For that matter, he suggest 7 tactics that you can deploy and hopefully start seeing an increase in traffic. Some of the tactics include: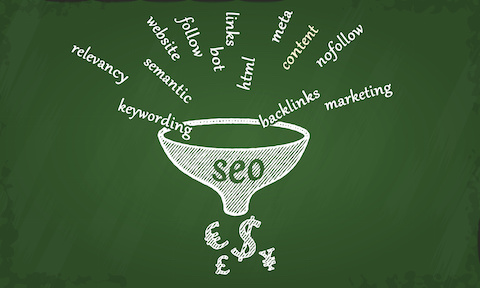 And more… Read the full list of tactics you can implement to get more backlinks here.
A Universal SEO Strategy Audit in 5 Steps
"When it comes to building an SEO strategy, many marketers start off by asking a few key questions. That's a good start, but only if you're asking the right questions, says Rand of MOZ.com".
In the video below, Rand shows us the five things we should really be looking into when formulating our SEO strategy.
4th Quarter 2014 edition of the Shareaholic Social Media Traffic Report
Shareaholic´s data continues to demonstrate that Facebook is still the dominating force as the leading driver of social referrals to sites across the web. Pinterest is now the queen of social referrals followed closely by Twitter. These results may not come as a surprise to you, but if you look at the other networks, then you may get surprised that StumbleUpon has been again gaining grounds and YouTube loosing a lot in comparison.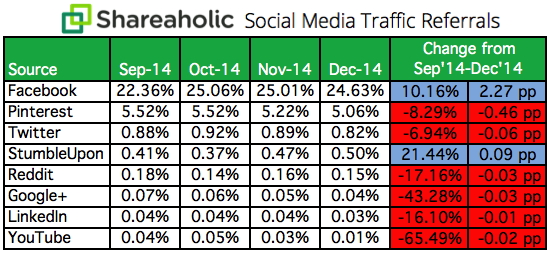 And as usual, in no particular order:
Content Creation & Marketing/SEO and Search
Social/Small Business Bites
More from around the web …
That's it! Enjoy, have a great weekend!